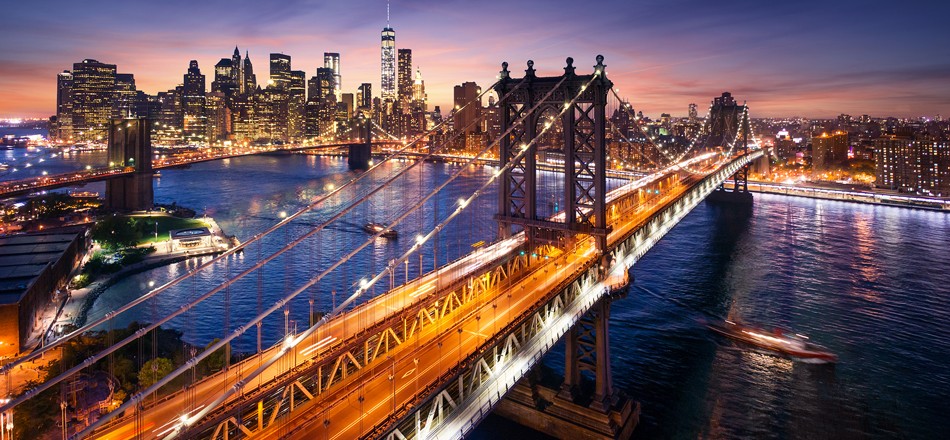 Texas is a popular destination for East Coast transplants who want warmer weather and a lower cost of living. If you are looking to get out of New York, the fastest growing state in the country might just be the right fit for you.
Before you commit to the jump from the East Coast to Texas, though, you need to make sure you know what to expect, and how to plan for your move. What follows is a New York to Texas moving guide to help you do just that.
Find the right Texas city for you
Texas is a big place. If you filled the state with the same density of people as New York City, Texas could hold the entire world's population. The Dallas/Fort Worth Airport is bigger than all of Manhattan, and if Texas were a country, it would rank 40th in size.
That means you have many options when it comes to choosing where to settle. Before you move, find the place that is just right for you. Do you want the cultured, family-friendly atmosphere of Austin, the job opportunities and outdoor life of Houston, or the sports culture and vibrant downtown of Dallas?
Here is an overview of these popular Texas destinations:
Austin
Dubbed "Silicon Hills" because of flourishing tech jobs, Austin offers high salaries, a low cost of living, fantastic dining and entertainment downtown, and a friendly, vibrant atmosphere that makes it fun to live in.
Houston
Houston draws people to its active outdoor lifestyle and famous sports teams (e.g. The Houston Astros). With many safe and walkable neighborhoods, good school and stellar healthcare, Houston is also known as a family-friendly place to settle.
Dallas
Dallas is the 3rd-largest city in Texas. That size brings many job opportunities, a booming economy, and numerous suburbs to suit almost any taste. Enjoy a diverse entertainment scene and some cool sports (e.g. Dallas Cowboys) in this famous Texas city.
While Austin, Houston, and Dallas are top destinations for New York transplants, you can also choose from suburbs around the big cities, or quieter towns scattered throughout the state. The nice thing about Texas is that the size of the state and the diversity in location, weather, and culture make it possible for anyone to find a place that feels like home.
Expect fewer people (Even in the big cities)
Compared to the Big Apple, Texas is going to be far less populated. Texas has a population density of 110 people per square mile, compared to the 410 people per square mile in the state of New York.
As a result, Texas' booming population doesn't mean you will feel crowded, even if you settle in a big city like Dallas. Instead, you can expect to find larger housing lots, and more space no matter where you settle. That can be a good thing for New Yorkers ready to to enjoy a little extra privacy and maybe a little extra land.
Plan for more affordable housing
If you do want land, and a house, Texas is definitely the place to be. New York's large population and high demand for housing can make land scarce and create exorbitant housing prices, particularly in the city of New York itself.
Texas, on the other hand, despite a booming population and a growing real estate market, provides surprisingly affordable housing options for residents.
For example, Austin has the highest housing rates in the state, but even there the median price for a home is only about $300,000. In more rural parts of Texas, median housing prices sit around $150,000.
Affordable housing prices leave you extra cash to invest in larger homes, more land, and the exact amenities and finishes you want to feel comfortable.
Enjoy seeing your dollar go farther
It isn't just housing that is more affordable in Texas. The state boasts a low cost of living compared to the state of New York in almost every category.
Perhaps the biggest one besides housing is the tax situation. In Texas, there is no income tax, and the property tax is a tiny 1.7%. Compare that to the income tax in New York, where it can become the highest in the country for certain income brackets.
When your dollar goes farther and you can keep more of your paycheck, it becomes easier to enjoy all of the activities and amenities that Texas has to offer.
Stay busy with the state's many activities
New York City may be the city that never sleeps, but Texas is no slouch when it comes to keeping residents entertained.
Consider this sampling of all the things you can do in Texas:
Outdoor activities such as parks, walking, biking, nature trails, and swimming
Art and culture museums
Science and kids museums
Rodeos
Festivals
Historic attractions, such as the Alamo
16 national parks, including Big Bend National Park
Shopping
South Padre Island resort town
Houston Space Center
Sports teams, from college to professional
And more
Throw out your winter clothes
New York is known for its cold winters, and in some areas, such as upstate New York, its heavy snowfalls. If you love snow, you may not love Texas, but if you are looking to get away from the winter weather, then ditch your cold weather clothing and move to Texas.
The weather in Texas does vary, thanks to the state's enormous size. If you want a little bit of snow, for example, consider moving to El Paso or Amarillo, which each get about 6 inches of snow every year. Expect periods of heavy rain in East Texas, and largely dry weather in West Texas.
However, almost anywhere you go in Texas, you can enjoy the state's subtropical climate, which means summers are hot and winters are mild. You typically will not see temperatures below the 40s in winter, while summer temperatures can top 100 degrees.
If you don't mind the heat and look forward to less snow and cold, then you will enjoy moving just about anywhere in Texas.
Eat great food
New York's food scene is legendary, but you won't be sacrificing anything when you move to Texas. The types of food you find may be a little bit different, but it is guaranteed to be just as delicious.
Texas is known for Tex-Mex and barbecue, but you will find many other kinds of food to enjoy once you are there. Savory chili, sweet kolaches (A fruit-filled pastry), chicken-fried steak, crawfish, and fajitas.
The food in Texas is also diverse. You can find everything from Asian food to Thai, Indian, and any other type of cuisine you can imagine.
Enjoy the abundant jobs
Elon Musk, who himself moved from California to Austin in 2020, described Austin as the next "boomtown," thanks to its thriving job market. Many of Texas' other big cities, such as Dallas and Houston, are equally strong economically.
Not only are jobs in these cities plentiful, but they are also good jobs with high salaries. Many Fortune 500 companies call Texas home.
Expect to find employment in areas such as the following:
Education
Healthcare
Aeronautics
Manufacturing
Technology
Energy
Science
Tourism
Military
And more
As Texas grows, so do its job opportunities, so move in the confidence that finding a good job should be relatively easy.
How to Plan a Move to Texas
Does Texas sound like the perfect place to relocate from New York? Then it may be time to start planning your out-of-state move.
Once you settle on a city and find a job, it is time to find a moving company who can help you navigate all the ins and outs of a cross-country move. New York is more than 1,700 miles from Texas: You won't want to drive all that way with a UHaul.
Make your move easier and less stressful with an experienced mover who can offer you services such as packing assistance, help with heavy and specialty items, and experience with long-distance moves.
Here at Ward North American, we provide experienced movers who treat your move like their own. With years of experience executing long-distance moves, we are ready and willing to help you navigate the New York to Texas transition so you can spend less time moving and more time enjoying everything the Lone Star State has to offer you.