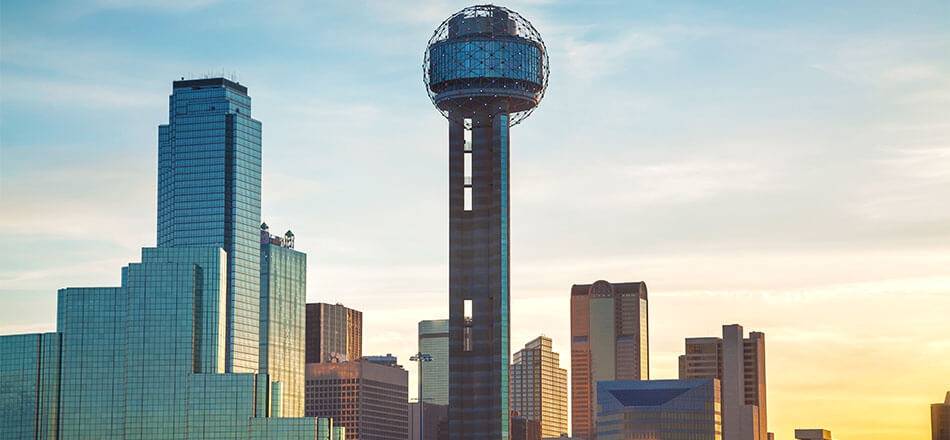 The city of Dallas is on fire these days, increasing by a whopping one million residents in the last eight years. So what's the appeal? What are the benefits of living in Dallas, and what might that mean for you? From families looking for good schools to job seekers tapping into the robust local economy, many people are deciding to call Dallas home. Whether you're considering a move or just curious about why everyone else is, here's a look at some of the top reasons to move to Dallas, Texas.
1. Great weather

One big reason why you should move to Dallas is for temperate weather all year long. Especially if you're coming from the frozen north, you'll love being able to enjoy outdoors activities in the winter as well as the summer. Average winter temperatures range between 55 and 76, meaning the climate is fine in all seasons.

2. No state income tax

It's hard not to love a bigger paycheck, and here in Texas there isn't a state income tax deduction. Note, however, there are higher property and sales taxes in the area, so if you're buying a home, the costs may even out.

3. Lower cost of living

Speaking of ways to stretch a paycheck, Dallas has higher average salaries as well as lower average costs of living. If you move here, there's a good chance you'll make more, spend less and enjoy a higher quality of life as a result.

4. A strong economy

Whether you're a small business owner or job seeker, you'll love living in a city that boasts one of the strongest local economies nationwide. The Dallas employment market is thriving, the housing market is hot and the city is home to dozens of the wealthiest Americans.

5. Exceptional schools

Is your family looking for good public schools? Dallas has a strong public school system and is home to two of the top-rated public high schools in the U.S.

6. Professional sports teams

If you're sports fanatic, you'll love living in a city where the local teams are fun to root for, whether you favor football, baseball or another sport.

7. A thriving food scene

Foodies will have plenty of things to do in Dallas, a city with more restaurants per capita than any other major metropolitan area in America!

8. Large urban arts district

The Dallas lifestyle is filled with arts and culture, too. Enjoy spending an afternoon at Klyde Warren Park or the Dallas Museum of Art.

9. A travel hub

Are you a frequent business flyer? Dallas is located just a four-hour flight from major travel destinations all over the country. Even better, the local airport is one of the best-ranked in the U.S.

10. Great public transportation

The Dallas Area Rapid Transit (DART) has 64 rail stations, 10 Trinity Railway Express (TRE) stations and 14 bus transfer stations. Add to this the abundant bike trails and increasingly walkable neighborhoods, and you've got a city where it's possible to live without a car, if that's your preference.
If you're planning a move to one of the hottest, hippest cities in America, talk to the experts at Ward North American. We've been helping residents and businesses move to and from Dallas for decades. Today, we're the company you can trust to streamline and simplify your move, from start to finish. Reach out to us any time to learn more about Dallas, TX, moving services.
Get a free quote today!