Comprehensive commercial warehouse storage services
Let Ward North American provide the business storage services you need at one of our six facilities located in Dallas, Austin, San Antonio, Houston, Killeen, Texas. We operate multiple state-of-the-art warehouses to ensure that the commercial products stored within our facilities are convenient and efficient for pickup and delivery. In addition to providing commercial storage, we also can pick up, receive, store and deliver your goods as part of our warehousing and commercial moving distribution services.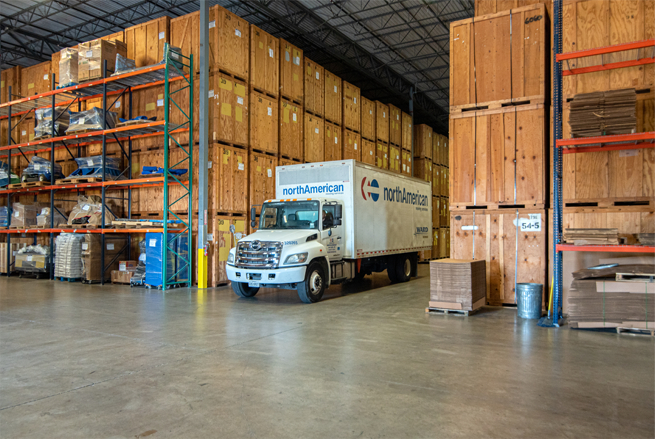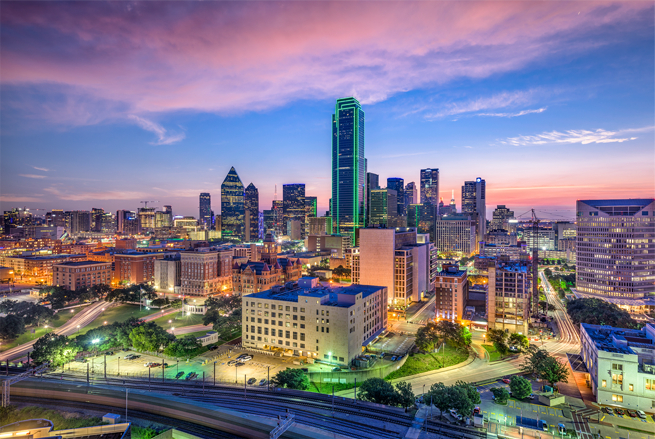 Warehousing solutions that are securely monitored
Ensure your commercial commodities are stored securely and monitored closely by choosing Ward North American warehouse solutions. Whether you're temporarily between locations and looking for commercial moving warehousing or just need extra storage, we can help. Our commercial storage facilities are managed with our Electronic Tracking System, a technologically advanced system that records your company's information, the amount of goods you have stored, where they are located and when we received your goods. This streamlined approach to business storage ensures that your property is inventoried and tracked for as long as it is in our facility.
Our facilities in Austin, Dallas, Killeen, Houston and San Antonio offer more than 260,000 square feet of storage space, where your goods can be palletized and vaulted or stored in open racking. Our commercial warehouse storage is fully secured with fire and theft protection and camera surveillance. We have climate-controlled storage space available to accommodate even temperature-sensitive items such as computer equipment, fine art and other specialized moving services.
Why Choose Ward North American
The warehouse space at a Ward North American commercial storage facility is especially useful for HVAC contractors, electricians, distributors, landscapers or any organization that has furniture, fixtures, equipment or products to store on an ongoing or seasonal basis. Save yourself the cost of storing these materials yourself, and take advantage of our efficient and secure space. When you work with us, you can rest easy knowing your goods are well protected and monitored round the clock. Our warehouses are not only fully monitored, climate-controlled and convenient, but they're also available for short- or long-term needs.
Contact Ward North American for commercial moving and warehousing services in Dallas, San Antonio, Austin, Killeen, Houston and other Texas locations. We look forward to discussing your upcoming relocation and/or business storage needs with you. Request your free in-facility estimate now by filling out our quick and easy quote form.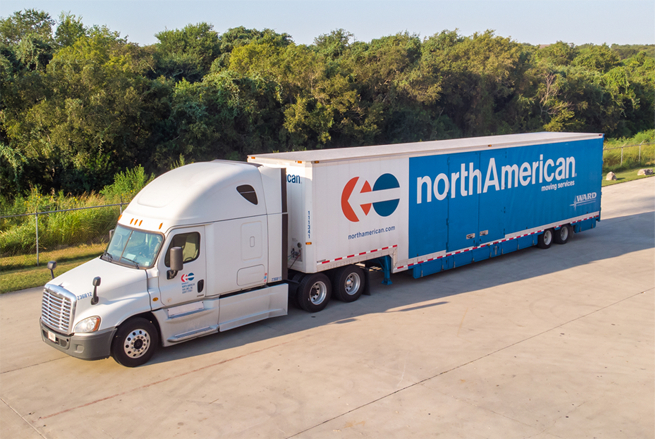 Get your free quote today!