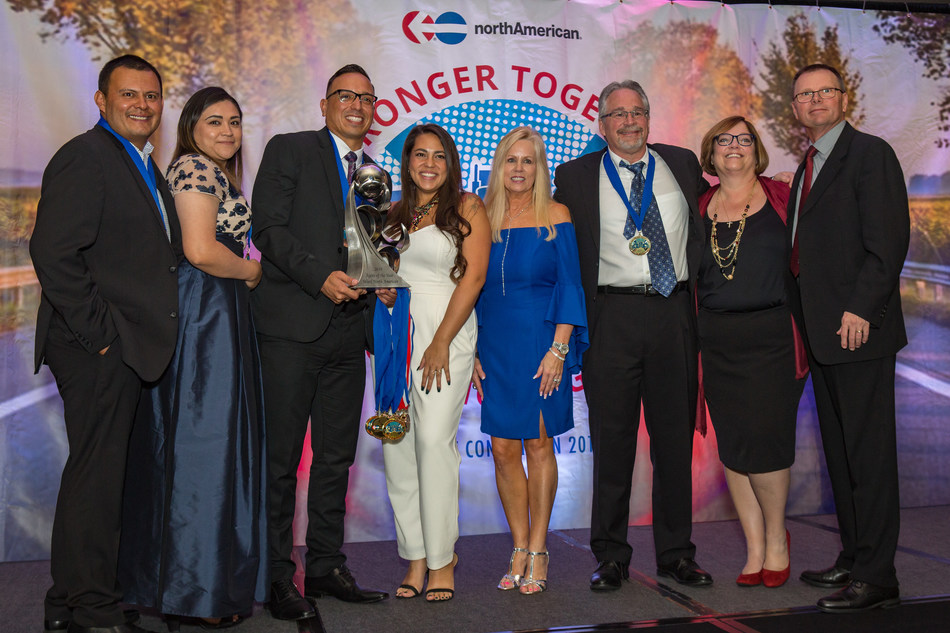 Award-Winning Customer Service
As the recipient of the North American Van Lines Agent of the Year Award for 2019 and the 2014 AMSA Agent of the Year Service Excellence Award, we pride ourselves on exceptional service. We understand that we move more than simply your belongings – we move everything they represent. Because we are driven by this understanding, we're committed to providing our clients with a superior quality and efficient moving experience.
We have been an agent of North American Van Lines for over 40 years and have enjoyed access to the incredible resources of one of the country's largest and most successful van lines. Our strong focus on exceptional service is echoed by ownership, management, and staff. We have strict operational systems in place to drive efficient execution and maintain consistent quality standards.
A Culture of Excellence
Our commitment to excellent service includes each individual that makes up the Ward North American team. In order to meet our clients' high standards and expectations, we create high standards in our employee vetting and training processes. Each team member at Ward North American is thoroughly vetted and professionally trained to ensure your safety as well as the security of your belongings.
By providing all our employees with professional-grade training at our on-site training facility, Ward University, we create a team with a strong work ethic and foster a culture of excellence. Through unparalleled hiring practices, training processes, and quality assurance measures, Ward North American strives to redefine the industry with every move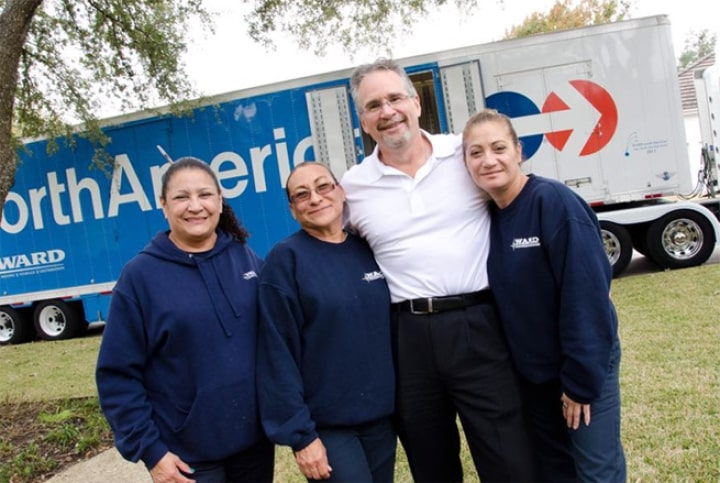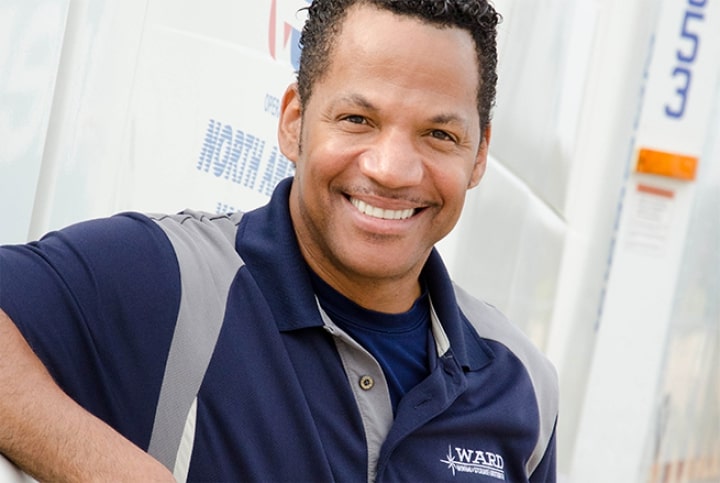 Industry-Leading Training
Opened in 1994, Ward University is our employee training facility that covers all operational aspects, including customer service practices, driver performance, employee self-esteem, and how to achieve excellence. This esteemed facility has been recognized as a leader in the industry, resulting in many other organizations sending their employees to be trained at the University.
All candidates receive over 40 hours of classroom training and testing in areas that include driving, crewing, office operations, as well as standard North American procedures. Ward has been recognized as North American Van Lines' Agent of the Year in 10 of the past 12 years.
Corporate Responsibility
We believe we rise by lifting others and, as such, we're committed to serving the greater community.
Our Corporate Responsibility Initiatives are designed to use our resources in a way that
will yield the most powerful results for our partners.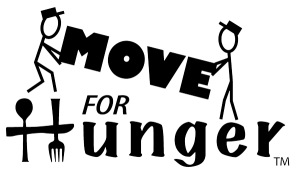 We have partnered with the food-relief organization
Move for Hunger to deliver food donations for families
in need at local food banks across America.

Ward North American has joined forces with Habitat
for Humanity to transport donated materials to the
ReStore to support their mission of building homes,
community, and hope in neighborhoods in need.
Get your free quote today!