A level of service that stands out from the rest
The ownership, management and staff of Ward North American understand the meaning of the word "service."
The quality provided by our staff is instituted in the building of operational systems that drive efficiency and execution. While others in the moving and storage industry talk about quality, very few have systems to execute it.
The value that we provide our customers is the confidence that we will execute quality on a daily basis.
As an agent for North American Van Lines for 40 years, Ward North American is able to tap the incredible resources of one of the country's largest and most successful van lines.
Not everyone can work here.
We take great pride in the fact that everyone here is professional-grade material. High standards and high expectations across the spectrum of employees set us apart from other moving companies.
At Ward North American, we know safety and honesty don't come in a box. Our team members have strong work ethics and are carefully vetted with background checks to protect the security of our customers and their families.
You can be certain that your belongings, your life, are in good, honest hands with all our employees.
We're the professionals the pros use.
We're home to Ward University, our employee training program that's so well-regarded, other organizations turn to us when it's time to train personnel.
Serving our community is a big part of who we are.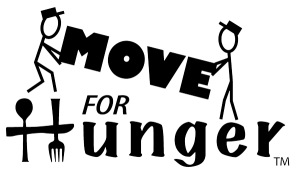 One of Ward North American's philosophy is to serve the greater community. That's why we've partnered with Move for Hunger, a hunger relief organization, to deliver food to local food banks across America to families in need.


We've joined forces with Habitat for Humanity to transport donations to the ReStore to support Habitat for Humanity's mission of building homes, community and hope in neighborhoods across the country.
Reach out to Ward today and experience a professional-strength move!