Military Moving Services
Ward North American is proud to serve our nation's military families as the most reliable government-approved moves. We understand how often a service member's family has to move during his or her service and how challenging it can be.
Our military moving services make the process a little easier for everyone. If you serve in the armed forces, you want relocating your loved ones to be as stress-free as possible. That's why working with experienced government moves like us can make a huge difference.
As a fully government-approved military moving company, we've helped many of the men and women who defend our freedom move to their new homes quickly, efficiently and conveniently.
We're full-service residential military and government moves. We also provide complete household storage solutions. Any belongings that can't be taken to your new location can be stored safely at one of our state-of-the-art facilities for as long as you need.
In this and many other ways, we do our part to give our servicemen and women the support and respect they deserve.
Our many years of experience in providing services for all bureaus and branches of the government has earned us military personnel and their families' trust. We offer cost-effective, full-service streamlined relocation programs and single-source management capabilities to ensure our heroes receive professional service tailored to the scope of their needs.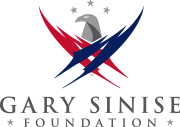 As the official moving partner for the Gary Sinise Foundation, Ward North American supports and honors our wounded combat veterans by transporting furniture and appliances to Smart Home recipients at no cost.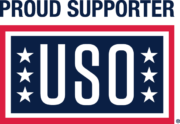 Every Move Matters. northAmerican® will proudly honor our armed forces and build the USO partnership through the Every Move Matters Campaign. Starting March 20, 2017, northAmerican will donate $100 for every move booked through northamerican.com/uso – up to $100,000 — to help support servicemembers during their transition to civilian life.