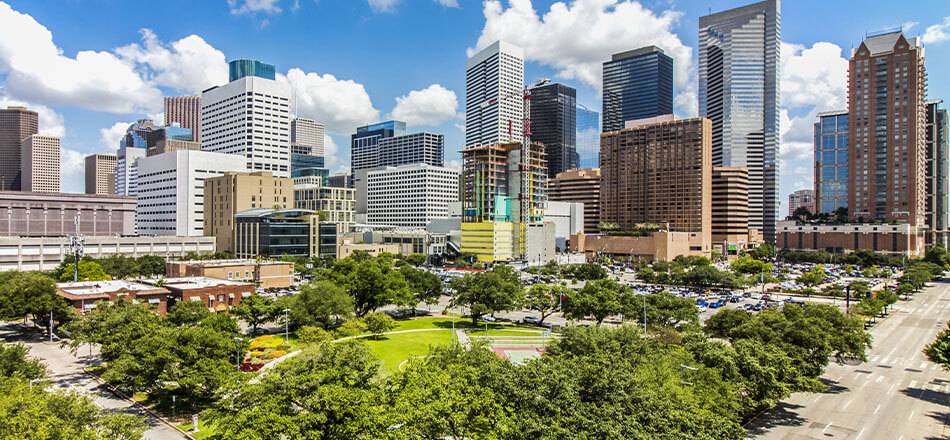 As a vibrant hub of ethnic, cultural, and career diversity, Houston is growing rapidly. Currently the 4th-largest city in the nation, it appeals to many because it remains more affordable and family-friendly than many other big cities.
If you are thinking about joining the daily average of 257 people who make the move to Houston, you have a great deal of food, fun, entertainment, and culture to look forward to, not to mention some wonderful career opportunities. If you are wondering what you should know about the Bayou City before you move, here are +20 of the best reasons to relocate to Houston.
1. Job Opportunities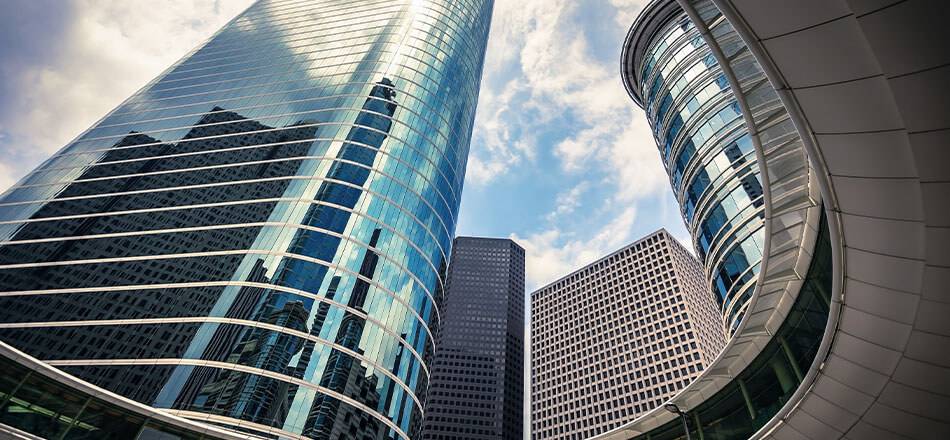 With more Fortune 500 companies located in Houston than anywhere else, except New York City, Houston is a wellspring for high-paying, and highly-skilled, jobs. These jobs span high-demand sectors such as healthcare, education, aerospace, and energy.
2. Entrepreneurship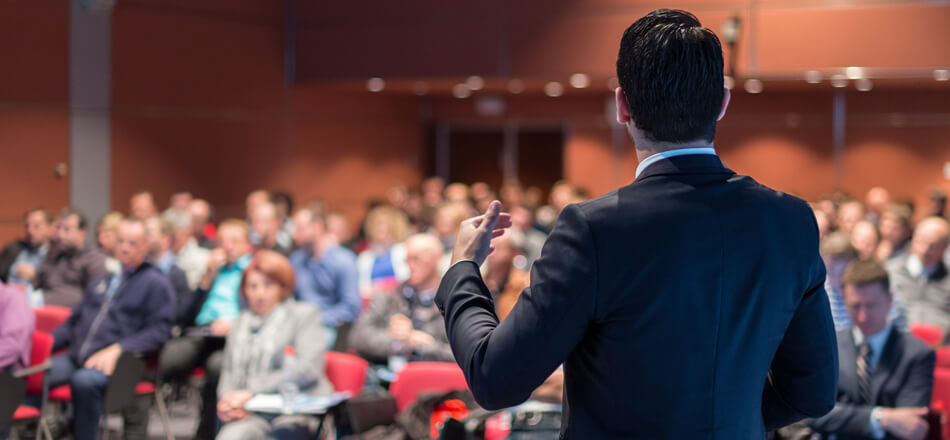 In addition to offering strong career possibilities to educated and skilled individuals through its numerous established businesses, Houston also provides a rich environment for entrepreneurs. Forbes Magazine recognized this culture of innovation when it ranked Houston #10 on its list of Best Cities For Entrepreneurs.
3. Reasonable Cost Of Living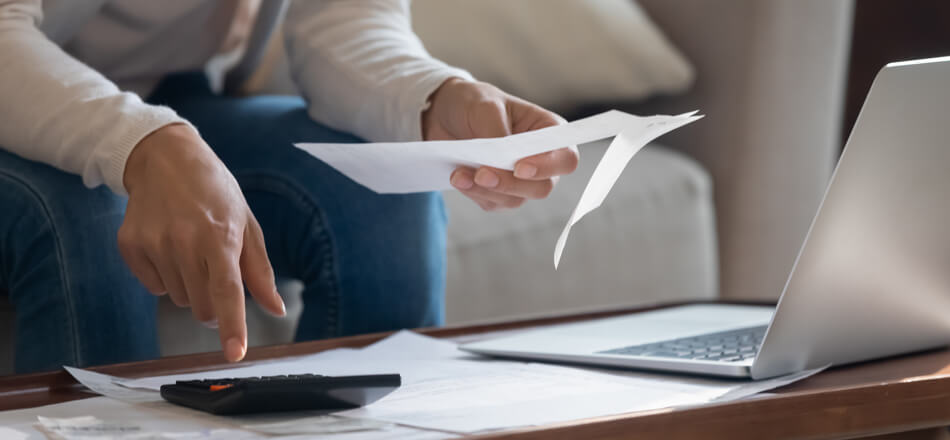 As far as big cities go, Houston is a very affordable city in which to live. At 13 percent cheaper than Austin, its cost of living is on par with the national average and significantly less pricey than many other major cities, like New York. Combine a reasonable cost of living with a median household income that is slightly higher than the national average, and you have a city that can easily support families and individuals looking to enjoy a quality standard of life.
4. Housing Variety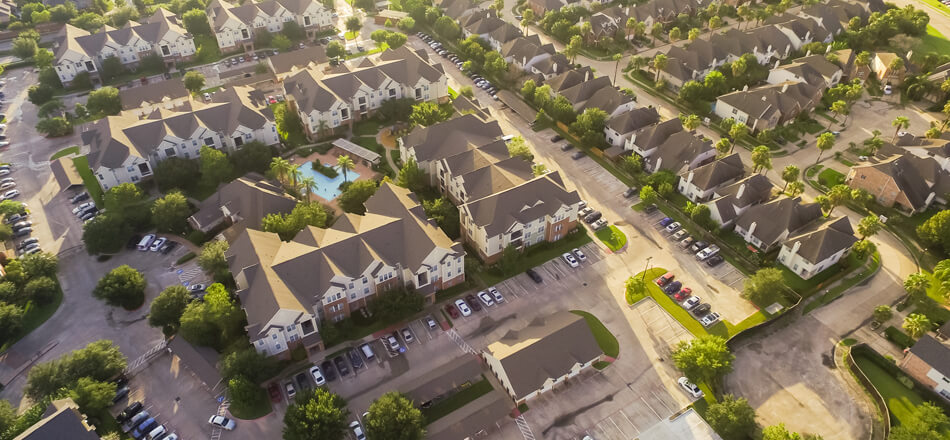 With a wide variety of neighborhoods spread throughout Houston, there is a home or an apartment for anyone. One of the pieces of advice for someone who is moving to Houston is to find the neighborhood that is right for you: Close to work and great for your lifestyle.
Purchase a luxurious, million-dollar home in the famed West University neighborhood, or enjoy a more affordable home or apartment in the well-respected Rice Military neighborhood or the walkable Woodlands neighborhood.  Embrace trendy areas, family-friendly areas, outdoorsy areas, or whatever type of neighborhood makes you feel at home.
5. Affordable Homeownership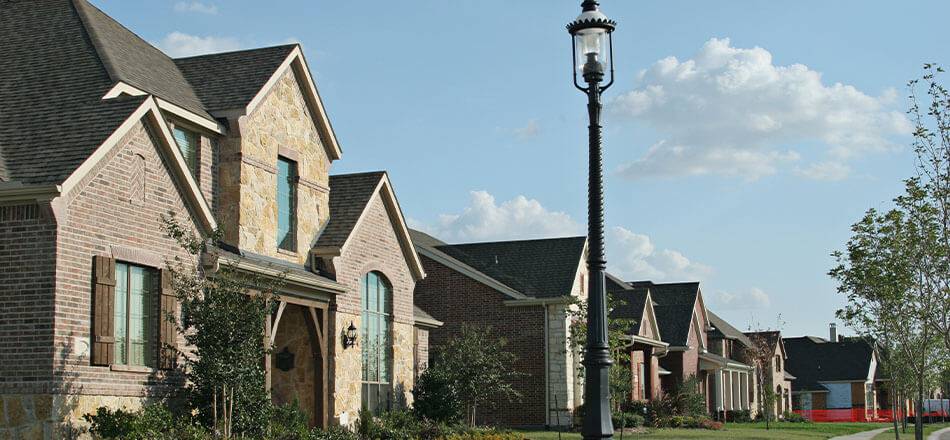 Owning a home is a distinct possibility for many Houstonians, thanks to housing prices and a cost of living that are on par with the national average. If you want to enjoy big city life and suburban housing costs, then Houston might just be the right place for you.
6. Good Schools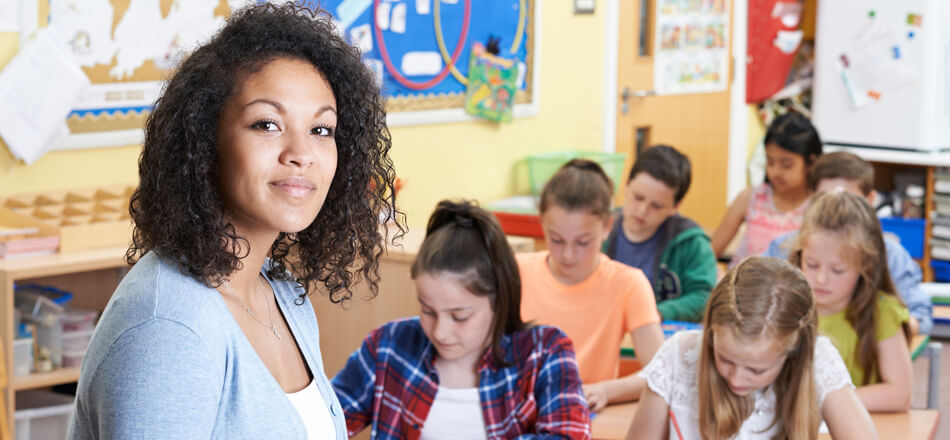 Families looking to move to Houston can enjoy school systems that have strong reputations for delivering a solid education. HISD, the public school system in Houston, is known for its strong AP program, and its wealth of resources for students. In addition, families can choose from more than 300 private schools and 14 institutions of higher learning. These institutions include the highly respected Rice University and Houston University. In Houston, a quality education is available to many.
7. Good Healthcare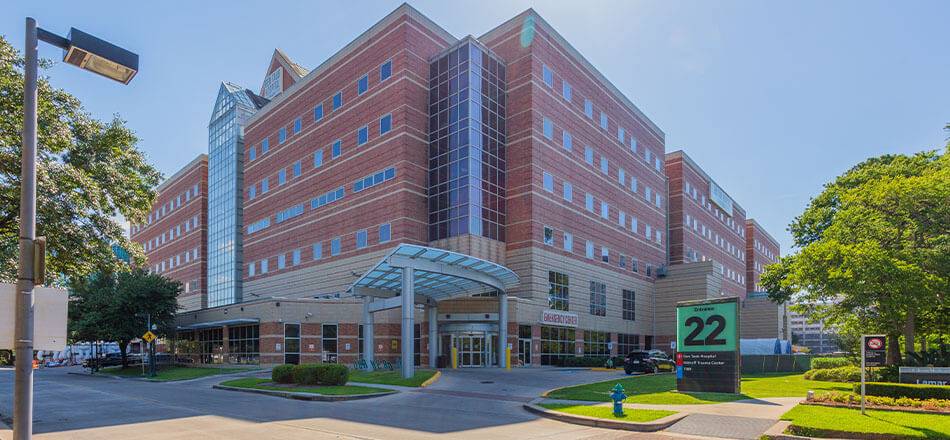 The healthcare industry provides a source of good jobs for qualified Houstonians. A wide array of organizations, from large hospitals to home healthcare agencies and specialists, offer Houstonians any healthcare they require. Leading organizations providing medical care in Houston include the following:
Texas Children's Hospital
Houston Methodist Hospital
Baylor St. Luke's Medical Center
Texas Medical Centre
University of Texas M.D. Anderson Cancer Center
8. No Income Tax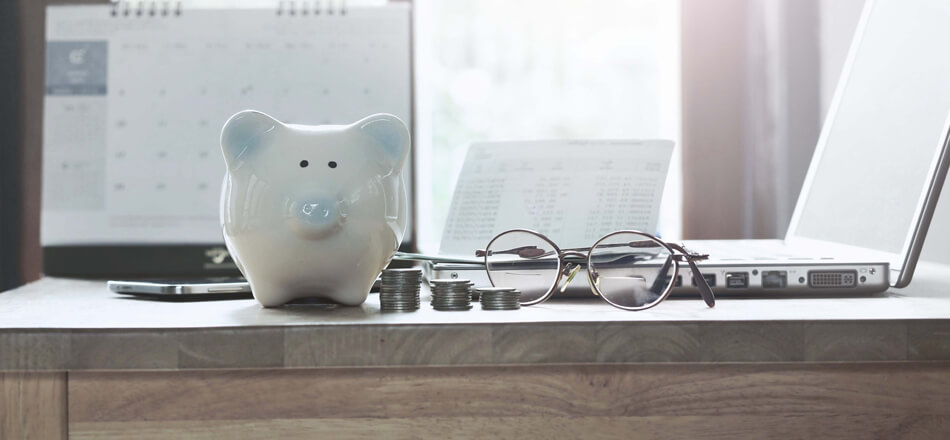 If bringing more of your paycheck home appeals to you, then Houston may be the place for you. While the city has a high sales tax (more than 8 percent), it does not have an income tax. That means that the money you earn from your exciting new job is not taxed by the city. Good wages, combined with no income tax, contribute to the city's favorable cost of living.
9. Abundant Outdoor Spaces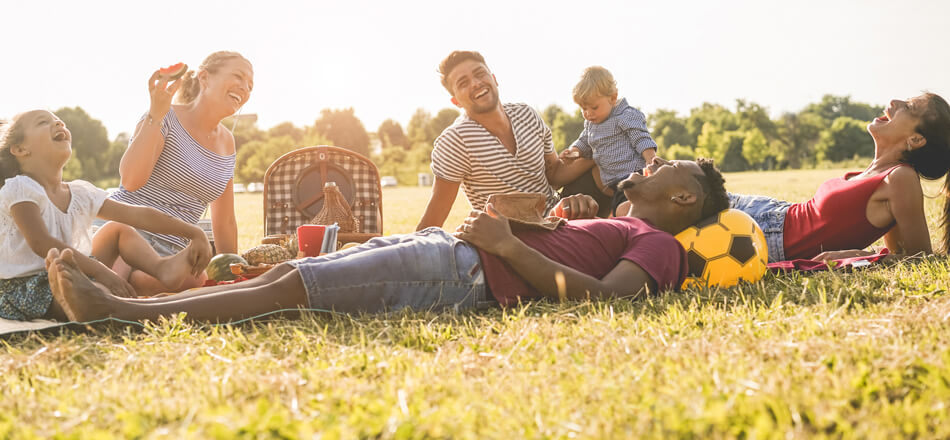 Houston is a major metropolitan area, and one of the biggest cities in the United States. However, it is also known for its green, open spaces where families and individuals can walk, bike, run, picnic, play, and relax. With more than 50,000 acres devoted to parks, the city offers numerous places to enjoy the outdoors and get away from the busyness of urban life. Two of the most famous outdoor spaces in the city are the 445-acre Hermann Park and Tranquility Park in downtown Houston.
10. Warm Weather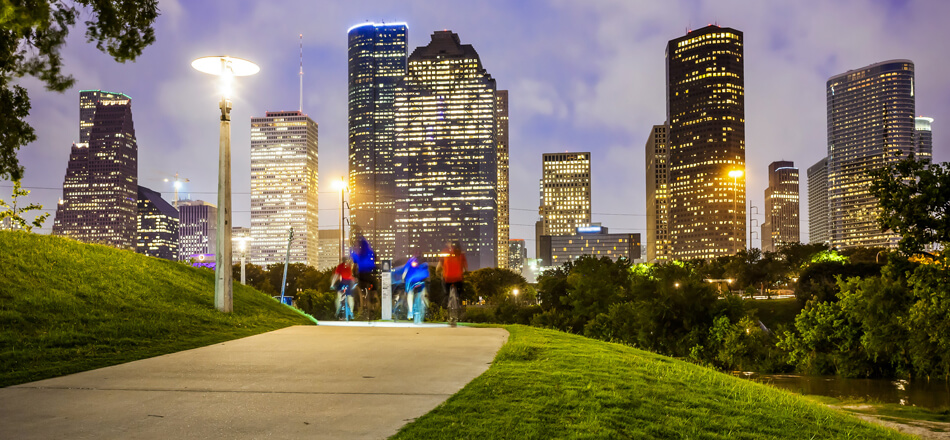 If you hate the cold, you will love moving to Houston. Temperatures fall below freezing overnight for only about one week out of the entire year, while summer temperatures can top 90 degrees. With a rating of 73 on the comfort index, it has many days between 70 and 80 degrees and allows residents to enjoy its many attractions and outdoor activities all year round.
11. Cultural Diversity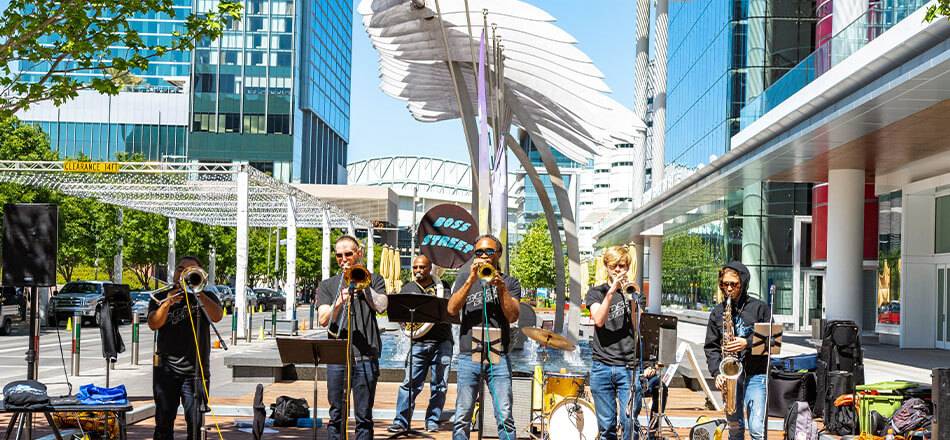 Houston is a true melting pot of ethnicities and cultures. Ethnic food, ethinic clothing, and ethnic neighborhoods create a comfortable atmosphere for individuals from many different countries and cultures. About a quarter of the population is of Hispanic descent, and almost half of residents speak a language other than English at home. Add in a young median age of 33, and you have a youthful, vibrant location that welcomes diversity.
12. Incredible Food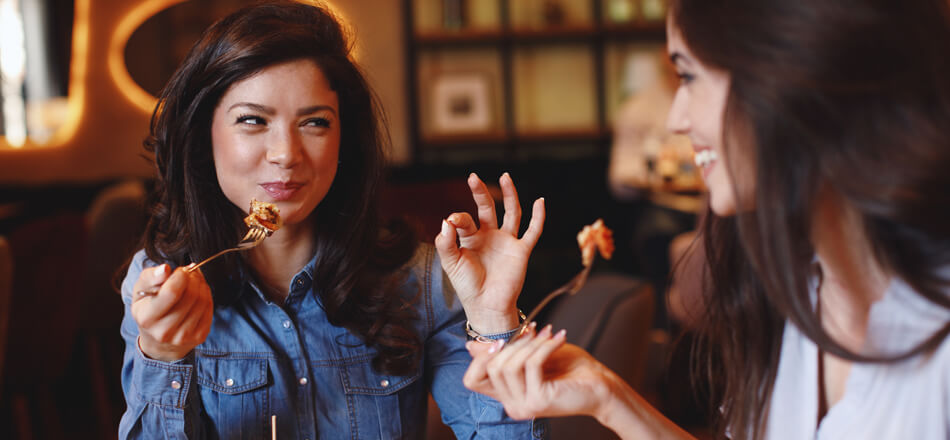 If you are looking for reasons to move to Houston, the food should probably be at the top of the list. Houston is, of course, known for its iconic barbecue and Tex-Mex, but it's also known for its exotic dishes including chicken-fried steak, viet-cajun crawfish, kolache, fajitas, and more.
Houston's cultural and ethnic diversity give rise to an incredible array of delicious food. Try any of the city's more than 11,000 restaurants for the best in Asian, Thai, Indian, and Southern cuisine (and almost any other type of cuisine you can imagine).
13. Hundreds of Attractions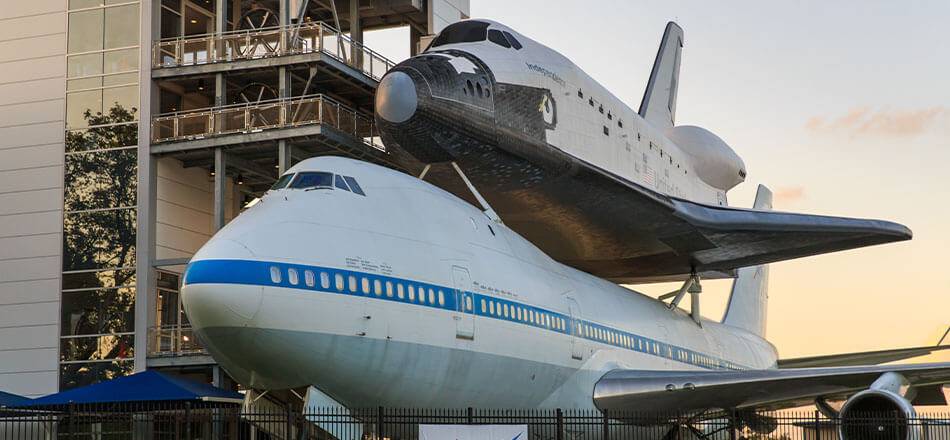 Among the many reasons to move to Houston are the hundreds of attractions you can enjoy right inside the city. One of the most iconic is the Houston Livestock Show and Rodeo, but there are also numerous museums (Ranging from the odd Funeral Museum to the more mainstream Natural Sciences Museum), the Arboretum, the Zoo, and the Space Center. Live music, live art, dance, and more are all available. If there is something you feel like doing, you can probably find it in Houston.
14. Houston Theater District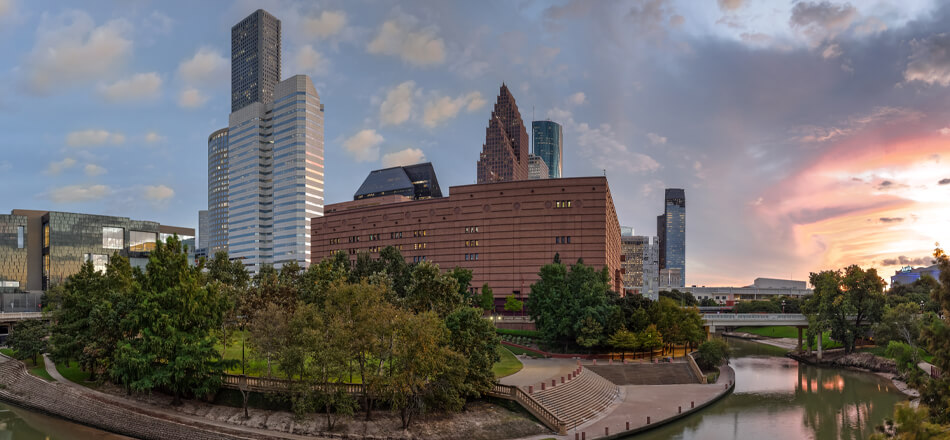 Houston is full of incredible attractions and activities, including a deep love of the arts that is expressed primarily in the Houston Theater District. With nine performing arts organizations, theaters, performance halls, and more, you can enjoy top-notch artistic productions whenever you desire. And, if you are an aspiring artist yourself, the rich and active community gives you a welcoming place to create your art.
15. Shopping Sprees At Your Fingertips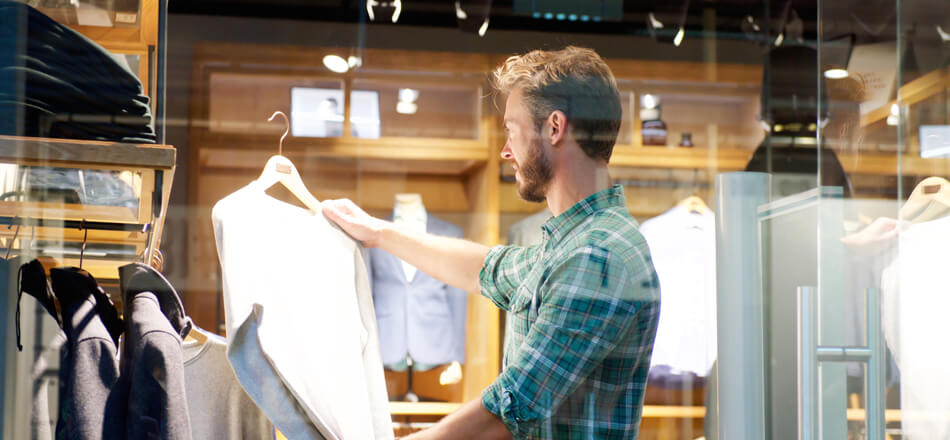 If the attractions don't appeal, shopping may. One of the things that contributes to the famed Houston livability is the city's embrace of diversity. That includes diversity in where to shop. You can find high-end stores, look for clothing and shoes, venture out for knick knacks or furniture, or purchase almost anything else you can imagine. Just make sure to pack your wallet when you move so you can make the most of the shopping available to you in the city.
16. Multiple Sports Teams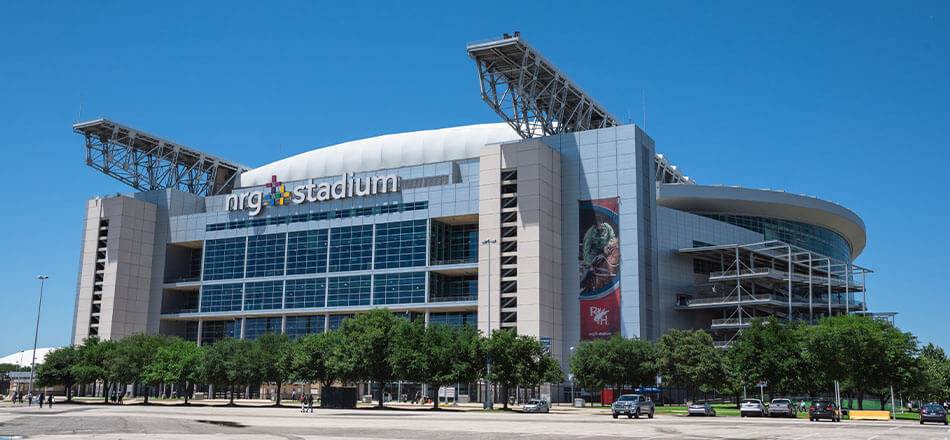 Some cities do not have any professional sports teams to cheer on. Not Houston. Living in Houston means living in a city with a wealth of sports teams to enjoy. The World Series champion Houston Astros dominate the baseball scene, while the Houston Texans provide football fans with entertainment. There are also basketball and soccer teams to enjoy, so pick your sport and enjoy what Houston has to offer.
17. Workout Opportunities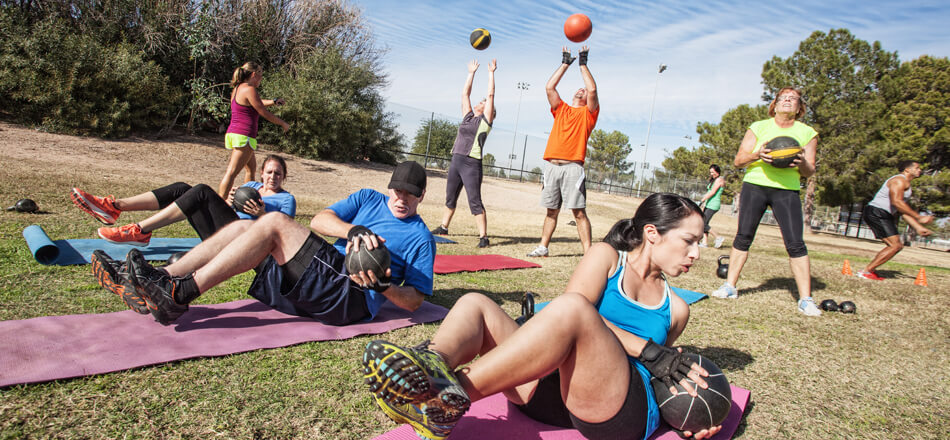 Staying healthy is one of the many great reasons to move to Houston. After all, in a city with a lot of warm weather and outdoor spaces, it is easy to get outside and get moving. In addition to biking and running opportunities, there are many gyms, yoga studios, and other places to workout. If more intense athletics are your thing, you can also find marathon and Ironman events in the city every year.
18. Family Friendly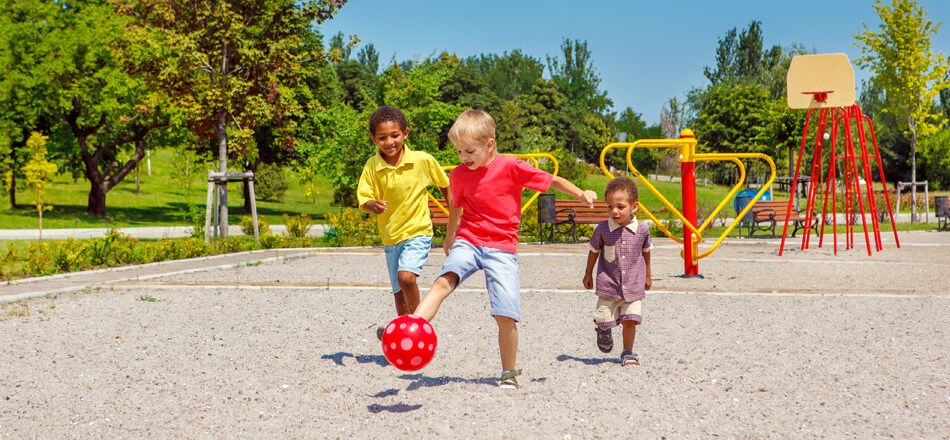 A big city isn't often associated with a family-friendly environment. When it comes to raising kids, however, Houston is an ideal place to raise a family. The city's multiple safe, quiet, and walkable neighborhoods, combined with its reasonable cost of living, make raising a family near the hustle and bustle of the city not only possible but also appealing. Add in healthcare options like the Children's Hospital; lots of open, green spaces; and kid-friendly activities, and you have a place where families can thrive.
19. Vibrant Art Scene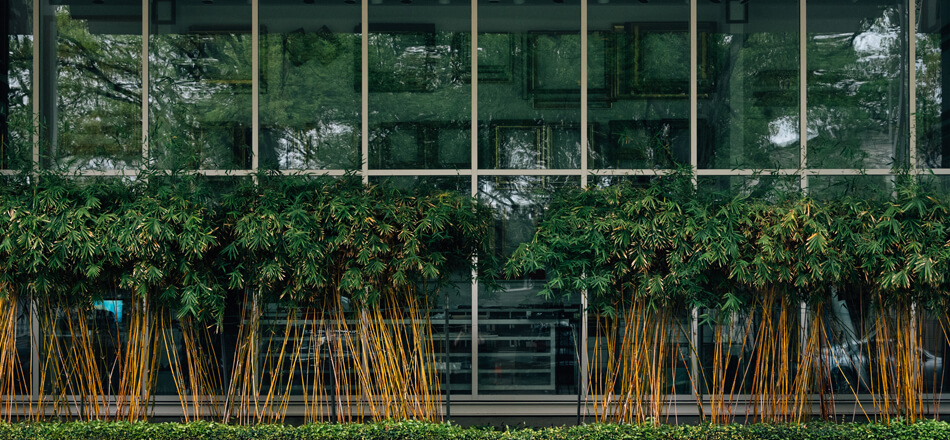 The Houston art community is alive and well, making it a central place to celebrate and practice artistic endeavors of all kinds. Get a glimpse of many different artistic accomplishments at the Museum of Fine Arts. Focus on the best in modern and contemporary drawing at the Menil Drawing Institute. Enjoy the newly-expanded, 66,000 square foot Stages Repertory Theatre. Whatever type of art you enjoy, Houston provides a way to experience it.
20. Houston Spirit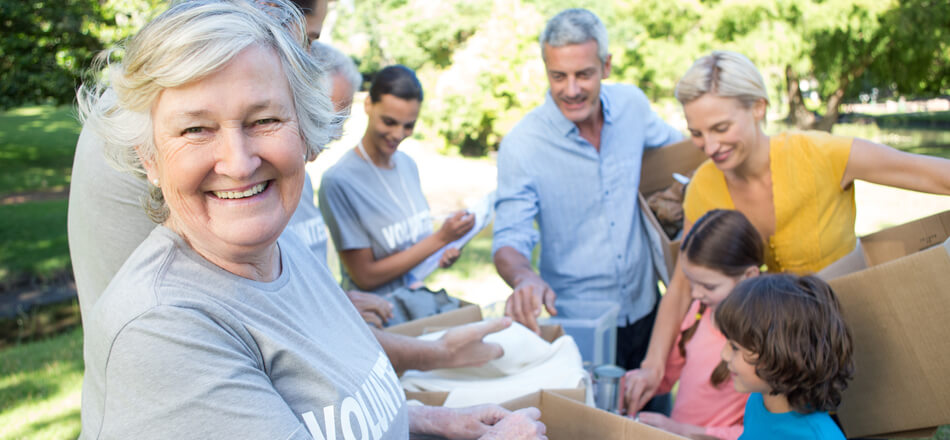 When you are weighing the living in Houston, Texas, pros and cons, you need to weigh more than the tangible aspects of the city, such as attractions, food, and cost of living. You also need to consider the spirit of the city. If you do, you will find a city that is strong and resilient. The city has withstood, and is recovering from, the devastation of Hurricane Harvey. It has bounced back from economic recession. It has a reputation for residents who support each other, even in the hard times. That is the kind of spirit you want in a city you plan to call home.
21. Texan Culture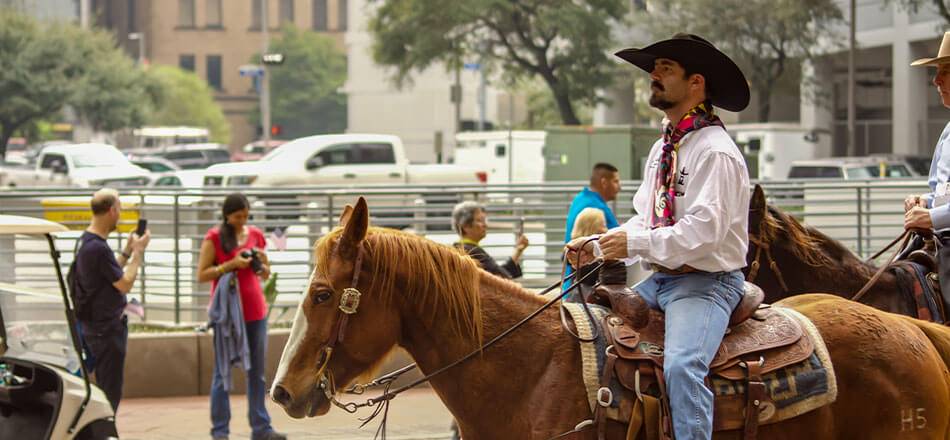 Houston's incredible diversity does not detract from its Texan feel. In the city, you can find the rodeo, cowboy clothing, Texan music, and more. There aren't many other places where you can enjoy ethnic and cultural diversity and enjoy the uniquely Texan environment that makes you want to move here.
22. Easy To Travel
George Bush Intercontinental Airport (IAH)
George Bush Intercontinental Airport is the primary commercial airport serving the city of Houston, Texas. It is the busiest airport in Texas and the eighth busiest in the United States. Located 23 miles north of downtown Houston, getting to and from IAH is easy with a rental car, SuperShuttle or taxi.
William P. Hobby Airport (HOU)
Located seven miles south of downtown Houston, Hobby Airport is the city's second major airport. Getting to and from HOU is easy with a rental car, SuperShuttle or taxi.
23. The Beach
Houston itself is not on the beach. However, the Gulf of Mexico is only about 50 miles away. That means that you can discover beautiful beaches anywhere from 30 minutes to 4 hours away from your Houston home. If you are planning to move to Houston, plan to schedule lots of time next to the beautiful waters and white sand along the Gulf. Try these beaches for a relaxing vacation:
Surfside Beach
Sylvan Beach Park
Galveston Island State Park
El Jardin Beach
Rockport Beach
MY SHORTCUTS
Houston is a wonderful place to call home. If you are planning to move to Houston, trust the movers who have helped many clients do it before. Ward North American stands ready to help you relocate, to Houston or anywhere else, when you are ready to go.
[Updated December 2022]