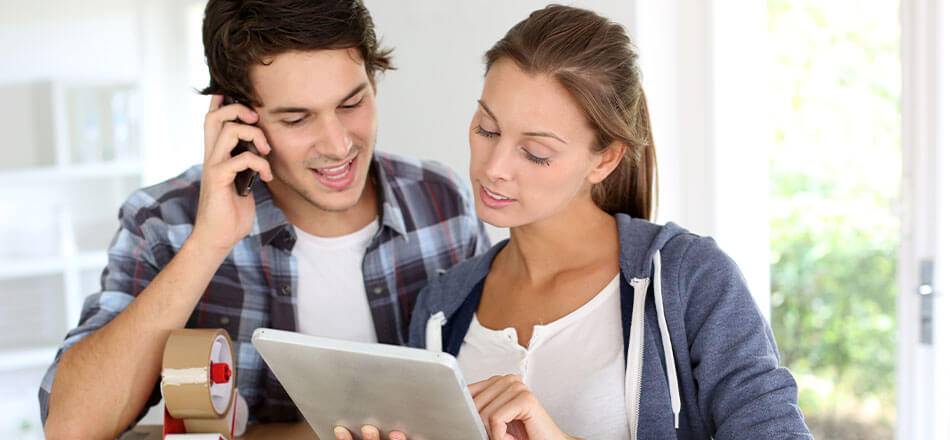 You shouldn't trust your move to just anyone. You want to make sure that the professionals you hire to handle your relocation will treat your belongings with the utmost respect and provide you with the best overall value for what you pay them.
Because there are so many options out there, it can be difficult to sift through them and make the right choice. If you're wondering how to find the right moving company, it can be helpful to know what questions to ask and what answers you should expect.
Here is a list of 10 questions to ask next time you are interviewing a moving company.
1. How long have you been in operation?
This should be one of the easiest to answer, and it should provide you with a good idea right away of whether or not you can trust this company. The longer it has been in business, the more experience it offers and there's less chance you'll be taken for a ride.
2. Are you properly licensed?
Movers should be in good standing with the American Moving & Storage Association (AMSA), as well as the Better Business Bureau (BBB). If the company performs cross-country moves, it also should be licensed by the Federal Motor Carrier Safety Administration (FMCSA).
3. Can you provide references?
The company you choose should have no trouble providing you with previous customers to contact for a referral. If it is reluctant or unwilling to do so, you should take that as a warning sign. Talking to someone who has used those movers in the past is a good way to gauge how well they will live up to your expectations.
4. What type of insurance do you offer?
Trustworthy professionals should provide full value protection on top of their existing liability coverage. They also should be able to offer you insurance based on the value of your belongings rather than their weight. It's always a good idea to read through the provisions of your contract thoroughly before signing.
5. What type of equipment do you have?
It's important to ensure that the movers you choose will have the right equipment to take care of your move. This includes having the appropriate-size truck as well as anything used for hoisting and securing large items.
6. What services are included in your estimate?
Depending on the provider, services such as packing, storage and disassembly may or may not be included in the initial estimate. This means you could be taken by surprise when you receive the bill. Make sure you know in advance what is included, what is considered additional service, and how much those will cost you.
7. How carefully will you handle my items?
Preventing damages to your property should be at the top of any professional moving company's priorities. Yours should use packing blankets, bubble wrap, foam sheeting and whatever else is necessary to keep everything safe.
8. What do you do with special items?
Everyone has at least one item that requires special attention. Whether it's a piano, glass chandelier or antique family heirloom, your mover needs to handle it with care. Look for a company that has experience dealing with such items, and ask in advance how it plans to deal with yours.
9. Do you provide storage?
Ideally, relocating means putting everything you own in a truck, driving it to your new home, and unloading it straight into your new space. Sometimes it isn't that easy, though. Ask if your mover will store certain items for you and how much that will cost.
10. How long will this take?
This is an important question for more than one reason. Not only should you know what to expect when it comes to your timeline, but you also need to know what could happen if it takes longer than expected. If there are additional charges for any unforeseen delays, you should know about them in advance.
With more than 40 years of experience as an agent for North American Van Lines, Ward North American has the answers to your moving questions. We can provide comprehensive services for residential or commercial moves throughout Texas. For more information or to get started, get in touch with us today.