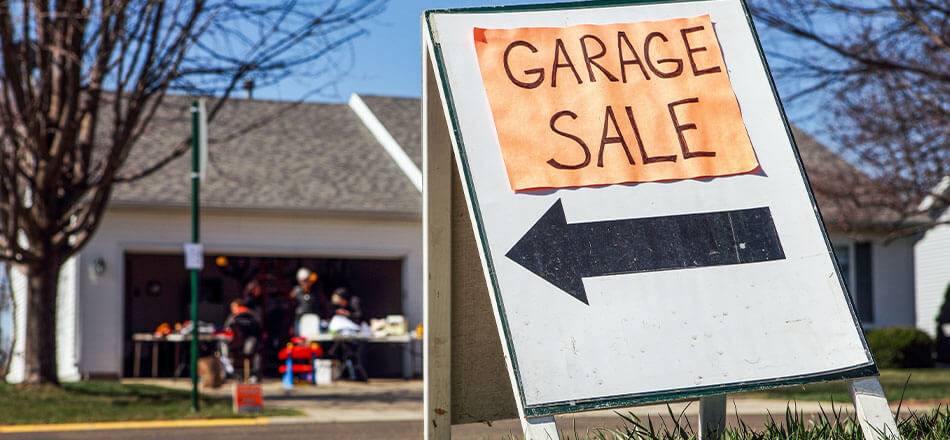 No doubt about it, a long-distance move is a huge undertaking and good preparation is critical to its success. If you're moving soon, you can ensure your experience will be a good one by following the steps outlined in this checklist.
Create a budget
Moving can be costly, and that's especially true for long-distance moves. Establishing a budget early can provide direction as you research relocation companies and decide which moving services are right for you.
The average cost of a 1,000-mile move is about $5,000. Exact costs depend on weight, distance, starting location and destination. Other factors also will affect the cost, such as whether you need to store belongings during the relocation and whether you'll be packing items yourself.
While you're establishing a budget, it's important to also account for expenses such as hotel stays, packing materials and the cost of takeout food, which many people eat while their kitchenware is in boxes.
Research moving companies
When you're choosing a mover, remember that price isn't everything. It's also important to consider references and customer testimonials, as well as company policies and longevity. It's important to get quotes from multiple moving companies, but the best choice may not be the cheapest. Movers that cut corners may provide poor service to customers. Hire a moving company you can afford and also trust.
Create a plan
Relocations are complicated, so you're going to need a plan to ensure that everything gets done on time. Set a deadline for when each room of your home will be packed. Set another one for booking airline tickets or finding a hotel that will accept your pets. And don't forget to make arrangements ahead of time for child care on moving day. You'll also need a plan for how to live without your belongings while you're awaiting the moving truck's arrival.
Downsize
The more you own, the more your relocation will cost. You can reduce costs by downsizing, which could take several weeks or months. Downsizing can be accomplished in many ways, including:
Hold a garage sale — Sell possessions you no longer need but believe others will want.
Sell items online — Big-ticket items such as electronics and business suits can fetch a good price when listed online, given enough time.
Recycle — Don't toss what you no longer need; donate it.
Sort — Go through holiday decorations, clothes, books and clutter, and decide which to throw away, give away or sell.
Update addresses and important documents
Every account associated with your name should be updated with your new address, including:
Credit cards
Bank accounts
Subscriptions
Accounts with online merchants
Memberships
Utility accounts
As soon as you know you're moving, pay attention to your mail and decide which correspondents and organizations will need to be contacted when it's time to update your address. Keep a master list handy to make this process easier.
Design your new home's layout
Draw a floor plan of your new home, including room dimensions. Then measure your furniture and decide which pieces will fit. This will help you decide which furnishings can be given away or sold before you move. Give the layout to your crew on move-in day, so it can position your furniture accordingly.
Devise a box labeling system
You could spend a lot of time looking for boxes if you don't have an efficient system in place. Some people use stickers to label each box, with different colors corresponding to different rooms. Whatever your preferred system, use it to prevent wasted time and frustration once you reach your destination.
Stock up on packing materials
Make sure to always have a sufficient supply of packing materials — boxes, bubble wrap, packing tape — so you can pack whenever time and your mood permit. Buy multiple pairs of scissors and tape dispensers; you'd be surprised how frequently you'll misplace both items when your home starts to fill with boxes.
Reduce Stress by Planning Ahead
Moving doesn't have to be a chaotic and stressful experience. You can reduce your stress by planning and staying organized. You can also make moving a more pleasant experience by working with a reputable moving company. Call Ward North American to get started with a quote.