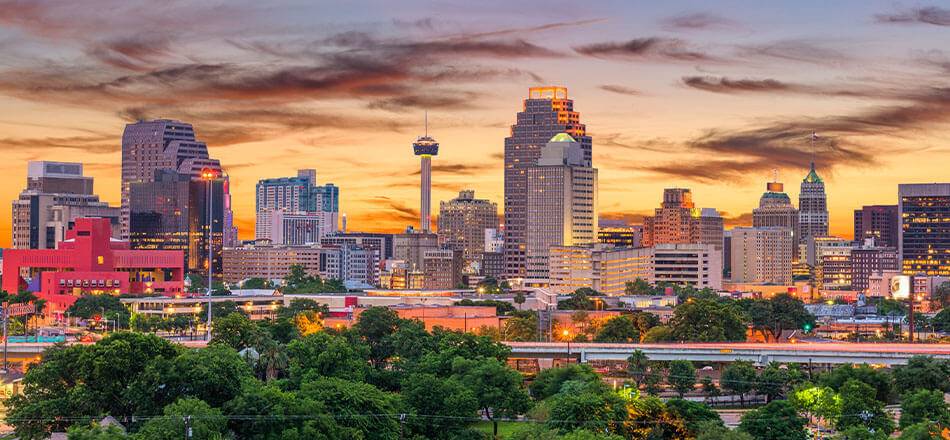 What are the pros and cons of moving to San Antonio, TX? What advice would you give to someone relocating to San Antonio? There is much to recommend San Antonio to individuals and families alike. If you find yourself relocating there, or at least considering a move to the 2nd-largest city in Texas, here are some of the most important things to know.
A vibrant big city with a small town feel, San Antonio, Texas, was among the 5 fastest-growing U.S. cities between 2018 and 2019. Its affordable and diverse real estate, strong job market, homey feel, mild winter weather, excellent Tex-Mex cuisine, and endless entertainment options make it the beloved home of more than 1.3 million people.
Cost of Living
If you are hoping to create a rich life on a modest budget, then San Antonio might be just what you need. Despite its big-city status (as the 7th-most populous city in the United States), it has a cost of living that is 14 percent below the national average.
Thanks to lower grocery, housing, and transportation costs (in addition to a pretty sweet tax situation, see below), you can enjoy living in San Antonio without shelling out the huge sums of money that are often required to live in other big cities (including other Texas cities, like Dallas). That means you can spend more of your paycheck investing in long-term goals, and enjoying everything the city has to offer.
Jobs / Industries
San Antonio has a strong job market, with 30,000 jobs added between 2016 and 2017. Pre-COVID, the city had an unemployment rate that was below the national average. These promising numbers are indicative of the ease with which new residents can find well-paying and meaningful jobs in the city.
These jobs are driven by a diverse array of industries. The biggest creators of jobs in the area include the following:
Joint Base San Antonio
Technology
Finance
Aerospace
Manufacturing
Biosciences
Healthcare
Education
Renewable Energy
Tourism
The diversity and strength of these industries contribute to the vibrant, bustling, and job-rich environment that residents enjoy and that you can look forward to when you complete a corporate relocation to San Antonio.
The ease of commuting to these jobs depends in large part upon where you live. In the suburbs and the outer edges of the city, commute times can be upwards of an hour if you work downtown, but closer to the heart of the city, commute times are significantly shorter. In order to achieve a reasonable commute, just make sure to select a neighborhood close to where you work.
Taxes
The biggest tax advantage San Antonio offers is the statewide lack of income tax that allows you to keep more of your paycheck. Just be aware that certain other taxes, such as the sales tax and property tax, are higher than the national average (at 8.25% and 2% respectively).
Military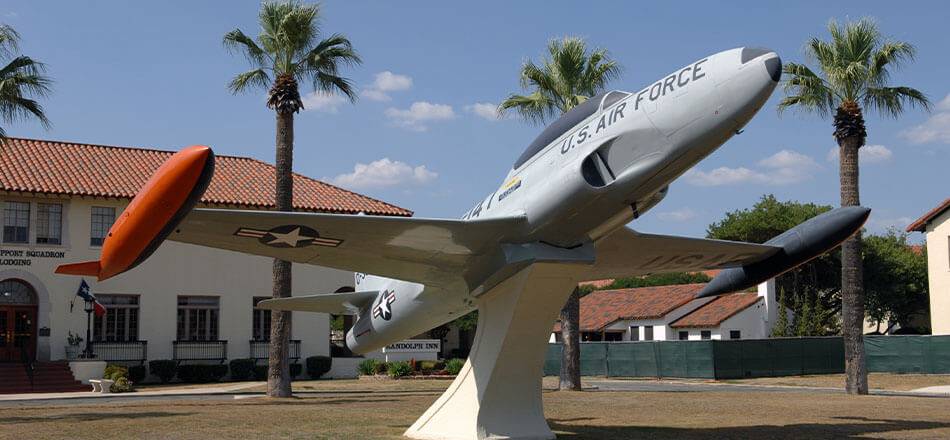 San Antonio is home to Joint Base San Antonio, which is run by the Air Force and houses the Army's Fort Sam Houston, the Air Force's Randolph Air Force Base, Lackland Air Force Base, and Martindale Army Airfield. As one of the largest DoD installations in the country, it supports more than 250,000 personnel and a budget of more than $800 million.
The base serves as a major hub within the San Antonio community and includes a bustling community of military personnel. Its presence provides more than 1,000 civilian jobs and creates a vibrant environment of healthcare and education that benefits the entire community.
Learn how to prepare for a military family moving.
Education
San Antonio is home to many high-quality educational institutions. Strong quality school districts include Northside ISD, Alamo Heights ISD, Boerne ISD, and Medina Valley ISD. The best school systems provide superior educational programs, including language immersion programs.
Public schools are not the only excellent educational option available in the city. San Antonio is also known for its charter schools and for its homeschooling culture.
San Antonio is home to almost 30 institutions of higher education, including the University of Texas in San Antonio and Texas A&M University-San Antonio.
Add in private institutions and, whatever your educational needs, you can likely find a place to meet them in the city.
Neighborhoods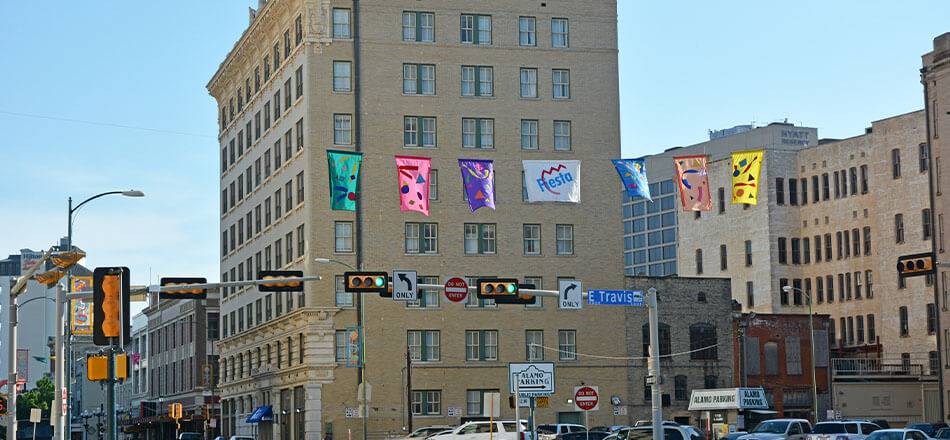 In many neighborhoods in and around San Antonio, you can purchase a home for less than $200,000, while the average rent for a one-bedroom apartment is less than $1000. Of course, you can spend, and live, lavishly in the city as well, but if you want to keep your cost of living low, then you have many low-cost housing options from which to choose.
Each neighborhood in San Antonio has its own personality and advantages, so you can select the location that fits your specific needs and desires. These neighborhoods are known for their quaint appearance and their small-town feel that gives you a place to build meaningful community even within the big city.
When moving to San Antonio, you may want to consider the following neighborhoods:
Downtown
Medical Center District
Alta Vista
Beacon Hill
Alamo Heights
Stone Oak
If you want to live a little further out from the center of the city, you can select one of the suburbs. Areas such as Helotes and Boerne are conveniently located near attractions, major roadways, and affordable housing.
Safety / Crime
Unfortunately, San Antonio has suffered a spike in its crime rate over the last few years, with a spike in the homicide rate of 61 percent in 2015. It also earned first place among the largest 15 cities in the country for the incidence of crimes rated most serious by the FBI.
However, despite these statistics, San Antonio is still a relatively safe place to live. Practicing common sense and using an experienced realtor to help you find the right neighborhood to live in can help you to enjoy a safe and rewarding experience living in one of the top-rated cities in the United States.
Healthcare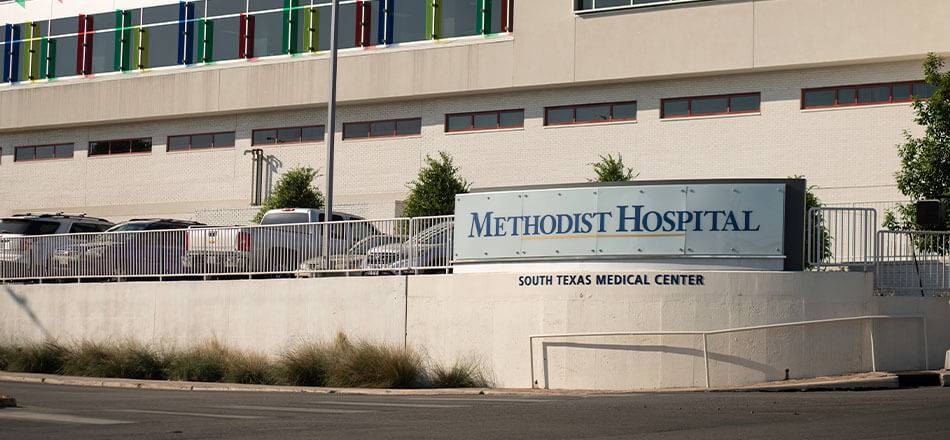 Healthcare is one of the major industries in San Antonio. When moving to San Antonio, therefore, you can expect to find a strong network of general and specialty healthcare facilities. These facilities include some of the following highly-rated hospitals:
Methodist Hospital
Methods Children's Hospital
UT Health San Antonio
Baptist Health System
Thanks to the presence of these facilities, you can relocate to San Antonio confidently, knowing that your healthcare needs will be met to a high standard.
Entertainment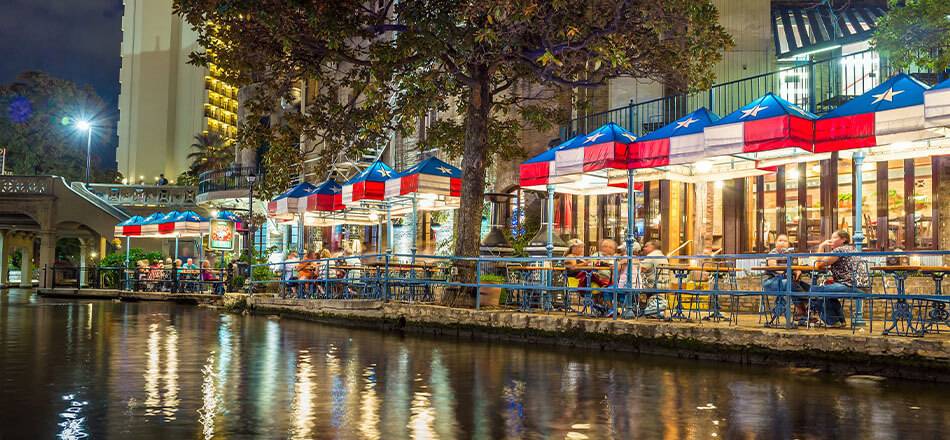 San Antonio is a hotspot of entertainment. Here you can access a huge variety of entertainment options, such as outdoor or exercise opportunities. Consider, for example, taking advantage of the city's expanding network of bike paths, its famous Riverwalk with multiple entertainment options along the way, and the gorgeous Eisenhower Park.
If you love history, you have many opportunities to indulge your curiosity. San Antonio is known as the Alamo City for a reason: It is home to the famous Alamo. You may also want to add the Spanish Governor's Palace and the San Fernando Cathedral to your list of must-visit locations in the city.
If it is nightlife you want, San Antonio is home to numerous bars, clubs, and restaurants, and other venues where you can enjoy live music, great food, and high-quality beverages.
Other entertainment options you can enjoy in San Antonio include the following:
Karaoke
Clubs
Breweries
Parks
Stock Show Rodeo
Festivals
Cultural Events
Outstanding tacos and Tex Mex cuisine
Livability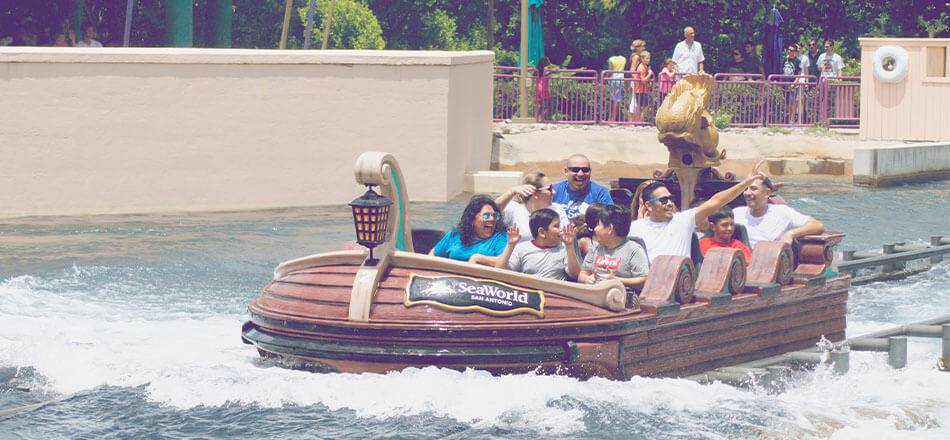 Overall, San Antonio has a high livability score. In fact, with a score of 80 out of 100, the city ranks in the top 400 in Texas and one of the top 2,000 cities in the United States.
There are many elements that contribute to the distinctive livability of the city. For example, the low cost of living makes San Antonio affordable and appealing and frees up income that individuals can use to enhance their quality of life.
In addition, San Antonio boasts generally excellent weather. With mild winters that only require a light jacket or sweater, and beautiful falls and springs, you can enjoy almost every season (except, perhaps, the very hot summers).
Other contributors to San Antonio's livability? Tex Mex cuisines that is authentic and mouth watering. Excellent educational and job opportunities. Appealing neighborhoods. Extensive entertainment options. Diverse and friendly residents. They all add up to a city that you can love to live in and where you can craft a life you truly enjoy.
If you need help with your relocation to San Antonio, you need an experience mover to ease the process. Here at Ward North American, we provide 100 percent professional strength moving services anywhere in the country, including San Antonio.
When it comes time to move, trust us to get you to San Antonio smoothly and seamlessly. We can help you pack, handle special items, conduct a PCS move, provide storage solutions or commercial moves, and make sure that your belongings safely arrive at your San Antonio destination.
Go ahead and embrace your move to San Antonio. The vibrant, beautiful city has much to offer, and we have everything you need to get there successfully.