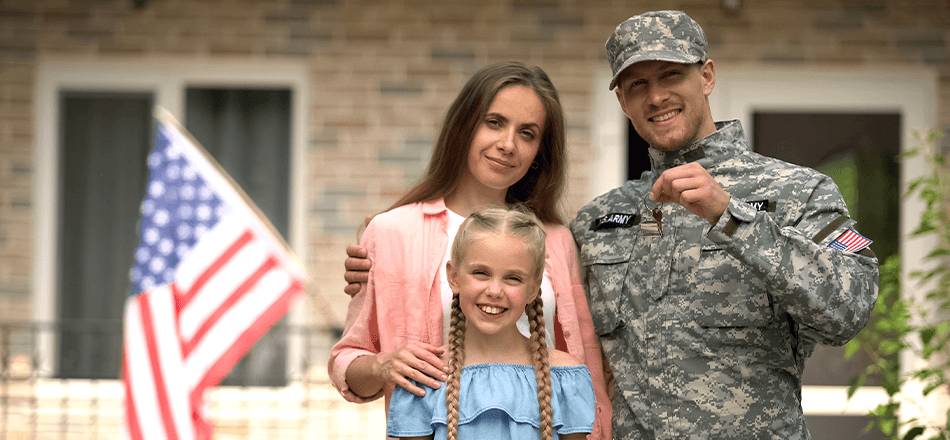 PCS (Permanent Change of Station) moves are very common. The average military family can expect to move once every 2-4 years, often over long distances, and sometimes overseas. Managing these moves requires navigating the practical, financial, mental, and emotional challenges that come with such frequent relocations, especially when these moves involve families with children.
While military family moving can be complex, preparation can go a long way toward mitigating some of the hardest parts. We have put together some suggestions for preparing for a smooth military move, including some resources that can help.
Mental & Emotional Preparation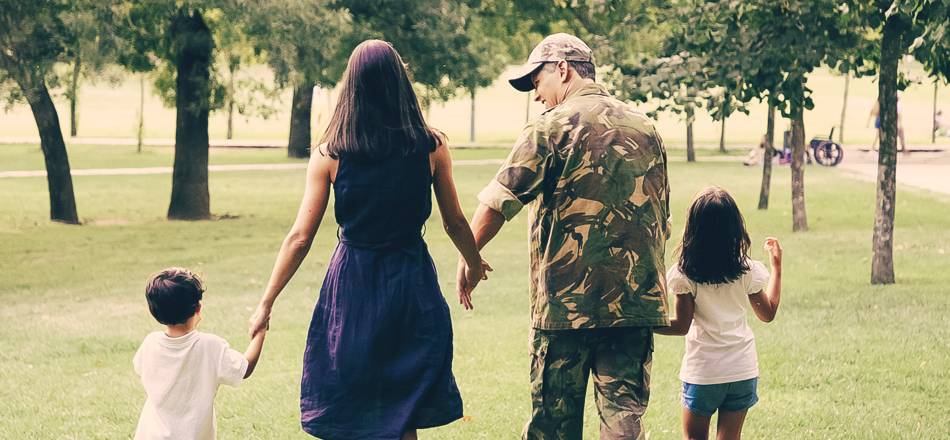 Moving is hard enough on adults, who must manage the relocation of all of their belongings and manage settling in to a new community, a new base, and sometimes even a new country. For children, however, the mental and emotional ramifications of a PCS move can be profound.
Do military kids do well with moving? Studies show the effect that frequent military PCS can have on kids. Positive effects are possible. You could see your children enjoy everything from greater resiliency to a greater ease with making friends and a burgeoning desire to see the world.
However, changing bases can also negatively affect your child's mental and emotional health. Consider these findings from a study of 500,000 children of military parents by the Health Behavior News Service Journal of Adolescent Health:
Even one move increased the chances of these children experiencing a mental health crisis.
Mental health issues among these children included self-injury and suicidal behaviors.
Children between 12-17 years old were particularly prone to mental health emergencies that required immediate care.
In addition, experts agree that frequent moves can impact children in other ways.
Moves that occur in the preschool years can make it more difficult for children to form strong relationships later in life.
Frequent moves can lead children to be reticent about making meaningful friendships.
Children can struggle to keep up when they frequently move among schools that have different standards.
Children can feel socially out of place in new schools.
Moving can lead to an uptick in behaviors such as shyness, bedwetting, and clinginess.
Preparing for a smooth military family move, then, means understanding the potential mental, emotional, and academic impacts of moving on your family, and taking steps to make the transition easier. Here are a few things you can do before you relocate to make the transition easier for you and for your children.
Connect with the resources available through your new base's School Liaison Officer
Transitioning between schools can be very difficult for parents and PCS kids alike, particularly because there is a huge difference in standards, activities, registration requirements, and more among schools.
Your new base's School Liaison Officer (SLO) exists to help your family navigate these differences and access the resources you need to make your child's entry into their new school go as smoothly as possible.
Chief among the resources available to you will be the Military Interstate Children's Compact Commission, known as MIC3. This compact, entered into so far by 43 states, standardizes requirements for children from military families and also addresses extracurricular activities.
Your SLO can help you to navigate the MIC3, successfully get your child registered and entered into school, ensure the best transition to activities in the school, and more. With their support, you can take full advantage of the MIC3 and make the transition to school smoother for your child.
Acknowledge the feelings that come with a move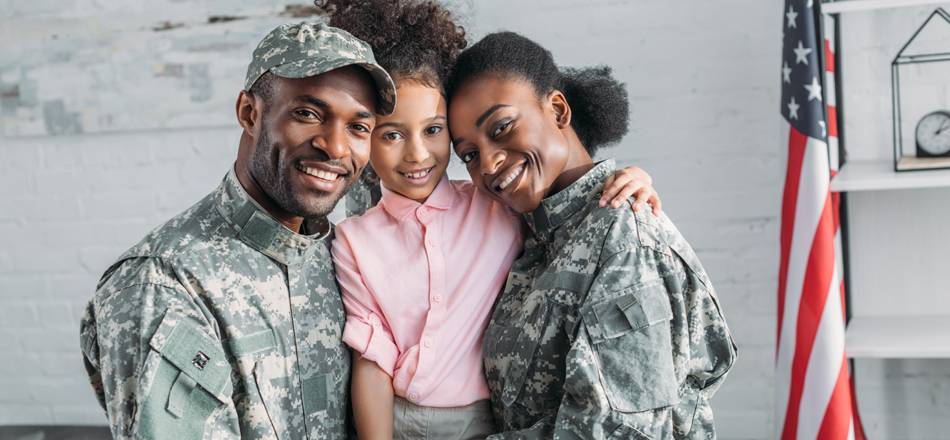 No matter how experienced you become at relocating, feelings of sadness and stress will always be normal. While you can, and should, reflect on and talk about the exciting new opportunities the move presents, you should also make time and space to acknowledge the less than happy feelings that often accompany a move.
There are many steps you can take to create this space. Here are just a few suggestions:
Offer a hug and a listening ear when your child wants to talk.
Set up counseling services both before and after the move to help your child process the relocation.
Be positive about the move when possible by emphasizing the exciting and positive changes it will bring to your life.
Talk about your own feelings so your children know that their feelings are ok to discuss as well.
Smooth the social transition for your child
The transition to a new area and a new school will be easier if your child can quickly feel integrated and comfortable in their new environment. You can prepare them to settle in by using a couple of strategies.
Set them up with a buddy system at school
Before you move, ask the school where your child will be attending if they can receive a tour of the campus and be set up with another student who can show them around and help them feel at ease.
Teach them how to socialize
Learning how to introduce themselves to others and make new connections is an invaluable skill, particularly for children who relocate often. You can help them navigate new social waters by modeling and teaching these skills and by accompanying your child when they meet new people.
Practical Preparation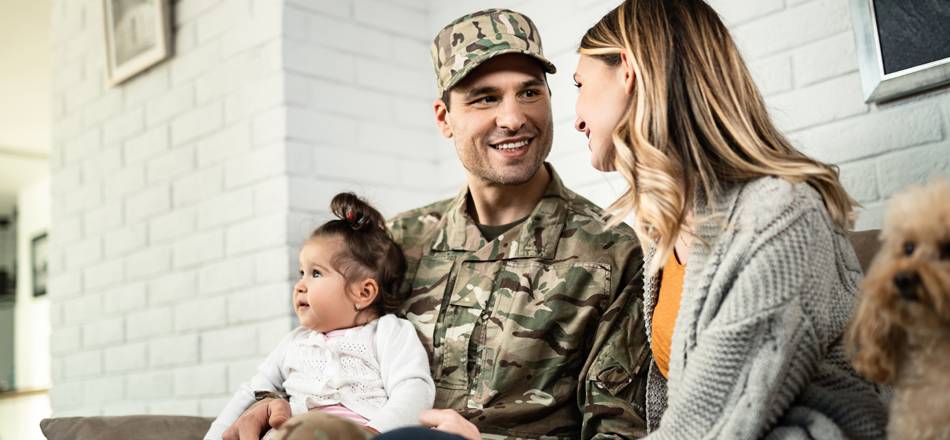 Preparing mentally, emotionally, and academically for your move is only the beginning of the work necessary to ensure a smooth military move. There are many practical steps you will also need to take in order to successfully relocate for your military PCS. Here are some of the most important things you can do to make for a smoother relocation.
Gather as much information about your move as possible
Before you begin packing up your house, you should know what to expect. Every move is different, because your situation is always changing.
The Personal Property Office on your current base can help. Not only can they answer questions about things such as entitlements, but they can also direct you to resources that will further assist you in preparing for and implementing your move. Connect with them as soon as you receive your PCS orders.
In addition, you should be assigned a sponsor from your new base. This individual is responsible for helping you to successfully transition to your new location. As you prepare for your move, make sure to remain in contact with your sponsor, and familiarize yourself with your new command. The information you garner from these sources can help you to pack smart, arrange transportation, stay abreast of applicable rules and regulations, and more.
Create a binder of all your paperwork
A PCS comes with a great deal of paperwork. Keep track of it by putting it all in a single binder that you can access whenever necessary. Consider making copies of and adding these items to the binder:
Your orders
Passports
Personal documents
Housing applications
Household inventory
Travel reservations
Marriage and birth certificates
Immunization records
Appraisals of your more expensive items
Wills
Powers of attorney
Insurance documents
And more
If you will need it to move, then it should go in your binder, where it is less likely to get lost in the upheaval of relocating.
Understand Your Entitlement
Military PCS typically includes what are called entitlements. This term refers to the services you are entitled to receive during your move. Your entitlement will include the total weight of belongings the military will pay for and move for you. Anything over this weight is your responsibility as far as organizing and paying for its transport.
As a result, the first step in a successful military move is to know what your weight entitlement is and to estimate the total weight of your household items. You can estimate this number by multiplying 1,000 pounds per room and adding the weight of your appliances.
Understand which items qualify as household goods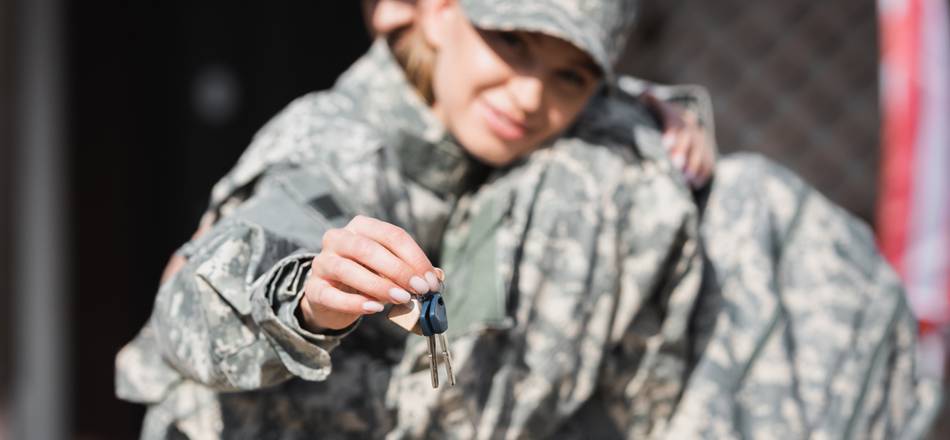 The term "household goods" (HHGs) refers to the items that you are allowed to move at the military's expense. Not everything will qualify as an HHG. For example, some personal items, like boats, may not count.
You will be responsible for transporting and paying for any items that do not qualify as HHGs. As a result, you need to know what qualifies and what does not so you can adequately plan and budget.
Create a plan for your pets
You will also need to arrange for the relocation of any pets you own. Pets are not part of your entitlement. As a result, you should expect to pay some or all of the cost of transporting them to your new command.
In addition, the military typically limits the number and size of the animals it will help you transport to 2 dogs or cats weighing less than 100 pounds. If your pets exceed these limits, the responsibility for moving them falls on you alone. Plan ahead so that your animal friends can safely and comfortably make the trip to your new command.
Make a decision about a Personally Procured Move
Typically, the military will organize your move by contracting with a military mover, who will pack your home and move your belongings for you. As long as your HHG remains within your entitlements, the move is entirely free of charge.
This arrangement, however, is not your only option.
Also known as a DITY (Do IT Yourself) move, a PPM allows you to move your belongings yourself. In exchange, the military will reimburse you based upon what they would have spent on moving you.
If you choose to move yourself, you will be responsible for the following:
Getting approval from the Personal Property Office
Packing your belongings
Arranging transportation for your belongings
Hiring a mover to transport your belongings
Handling any damage that occurs to your property during the move
Moving costs above and beyond your reimbursement
Filling out the appropriate paperwork (there is a lot) to receive your reimbursement
While more work, this approach allows you to move any items without worrying about whether they fall within your entitlement, and it may cost you less than your reimbursement.
You can make a PPM easier by hiring a government-approved military mover, like Ward North American, to help. The right mover can even assist you with packing your belongings, removing some of the time and stress you would otherwise experience. Just be sure you know what to expect from the PPM process before you choose this option.
Reduce your belongings
Leaving critical belongings behind during your move is never a good idea. However, minimizing the number of things you must pack and move can make the process easier on both ends of your relocation.
Once you know your entitlement, understand what qualifies as HHGs, and choose between a military-managed move and a PPM, you will have a better idea of how much you should eliminate from your belongings.
A good rule of thumb is to go through all of your items and give away, sell, recycle, or throw out whatever you do not think you will need at your new command. In addition, be aware that movers who pack your belongings for you may pack everything in your home, including the trash. Avoid potential issues by ensuring that your home only contains the things you want to move before moving day comes.
Pack go bags separately
When the movers come for your belongings, you will want to have important items set apart to use during your trip to your new command and immediately after. Packing and setting aside a bag for each member of your family (and any pets traveling with you) can ensure that these items are accessible when you need them.
For example, consider packing the following items in a bag that you keep separate from your other belongings (i.e. In a car if you are driving)
A few days' worth of clothes
Toiletries
Snacks,
Paperwork binder
Car keys
Wallet or purse
Favorite toys or books for the kids
Comfort objects for the kids
Several days' worth of pet food and medicine
Anything else you might need between when the movers leave and you receive your belongings at your new command.
With go bags set aside for the entire family, you can focus on getting the rest of your items safely on the moving van without worrying about important items accidentally becoming unavailable for several days because they ended up on the moving van instead of in your possession.
Arrange transportation
Unless you are conducting a PPM move, the transportation of items that fall within your entitlement will be arranged for you. However, you will need to make transportation arrangements for the following:
Yourself
Your family
Your car
HHGs above and beyond your entitlement
Items that do not qualify as HHGs
Pets not already accounted for
You may receive assistance with these arrangements from the military, but you need to know where your responsibilities lie so that you do not end up in a bind on the day of your move.
In addition, use these tips to make transportation less stressful:
Keep copies of all reservations and transportation paperwork in your binder.
Ask about military discounts for airline tickets and other forms of transportation.
Ask about reimbursement for shipping your vehicle overseas, if applicable.
Only transport what you truly need.
Know where to get medical assistance if necessary while on the road and immediately after you arrive at your new command.
Careful planning begun early can reduce the stress of making sure everyone and everything gets safely to your new location.
Plan for any storage needs you will have
Depending upon your situation, you may need long or short-term storage. For example, if your new location has a different climate, you may need to store clothes, and if you need time to go house or apartment-hunting, you may need to store furniture until you find your new home. Anticipate any storage needs you may have and find and reserve appropriate storage spaces in your new location.
Arrange for cleaning after you leave
After you leave your current location, you may still have responsibilities toward your previous apartment or house. Consider tasks such as:
Deep cleaning
Staging
Showing and selling
Disconnecting utilities
You will either need to complete these tasks yourself or arrange to have them completed by someone else. Leaving your previous home in good condition will make it easier to transition to your new home.
Military PCS can be a challenge. However, with organization, you can make it into a smooth transition for yourself and your family. Your mover will play a key role in easing the process of packing and moving your belongings. Ward North American is a military-approved mover with years of experience helping military families with PCS. You can trust us to deliver 100 percent professional services for packing and moving your life to your new command.