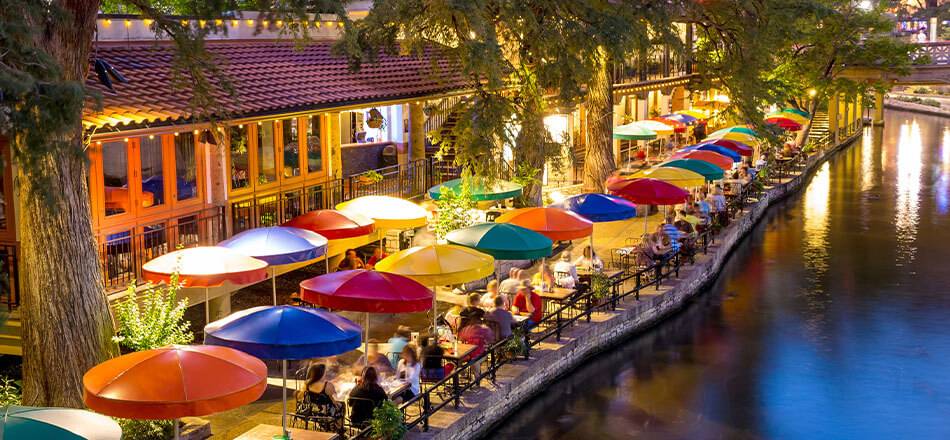 Are you interested in taking up residence in one of America's biggest small towns, with a comfortable combination of down-home neighborliness and big-city excitement? If so, you might consider San Antonio, Texas — one of the most popular destinations in the Lone Star State. Let's take a look at your prospective future home, from some fun facts about San Antonio to the many reasons you might want to move there.
Interesting Facts About San Antonio
Few major cities can cite such a rich and venerable history as San Antonio — or San Antonio de Padua, as the locale was originally named by Domingo Teran de los Rios when he set up camp near the Rio San Antonio on June 13, 1691. The City of San Antonio was officially founded in 1718 with the establishment of a mission with a familiar name: the Alamo. This landmark still stands in downtown San Antonio, nestled against the city's state-of-the-art office buildings and its equally famous River Walk. The River Walk's spectacular lineup of bars, restaurants and shops wind their way along the San Antonio River, enchanting residents and tourists alike.
Even with its historic assets in place, today's San Antonio would appear unrecognizable to its early residents. The metropolitan area covers 407 square miles, with an average population density of 3,662 people per square mile. The total population exceeds 1.5 million as more and more people decide to make this thriving city their home. Let's look at a few of the facts about San Antonio that influence their decision.
The Many Benefits of Moving to San Antonio
San Antonio is practically bursting with reasons to move there. Some of this stellar city's best features include:
Warm, sunny weather — Yes, San Antonio, like most of Texas, gets hot in the summer. If you're not used to the heat, you can acclimate to it soon enough and if you love sizzling weather, you'll feel immediately at home. Better yet, the heat of the summer is counterbalanced by mild winter temperatures, including an average January low of 39 degrees.
Cultural attractions — San Antonio is home to Fiesta San Antonio, an annual spring festival that practically takes over the city with events, including music concerts and a parade to the crowning of Miss Fiesta San Antonio. If water parks are more your style, your family will enjoy SeaWorld, Morgan's Wonderland and the nearby Schlitterbahn. The local food scene reflects both the Hispanic traditions of the city and the eclectic, diverse nature of its current populace. The city also offers live theater, classic film houses and a bustling night life.
Sports aplenty — San Antonio is home to the NBA's Spurs and Rampage minor-league hockey team, as well as a minor-league baseball team, the Missions. The Alamodome is the site for the annual Valero Alamo Bowl, which showcases college football teams from the powerhouse Pac-12 and Big 12 conferences. Kids of all ages also have access to a variety of organized sports.
A booming economy — San Antonio's population is booming largely because its economy is doing the same. Forbes cites the remarkably strong real estate market as a prime example of the city's economic health and wealth.
Another Great Attraction: San Antonio's Cost of Living
San Antonio's array of amenities would be less impressive if you couldn't afford to take advantage of them. Fortunately, the cost of living in San Antonio is one of this metropolitan area's most attractive features. Despite its size, San Antonio boasts a slightly lower cost of living and a lower-than-average median housing price of $211,800, compared to the national median of $226,500.
Ready to Make Your Move to San Antonio?
If you're more excited than ever about moving to San Antonio, Ward North American can help make your relocation as smooth and enjoyable as possible. Contact us today!