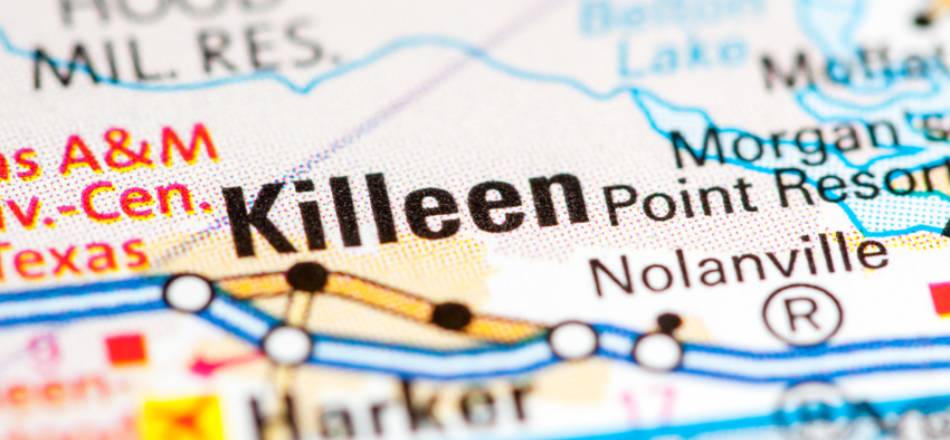 Texas may be known for big, bustling cities like Houston, Austin, or Dallas. However, Central Texas is home to a hidden, family-friendly gem: Killeen. While not large or flashy, there are some good reasons to embrace this small Texan city.
What Is It Like to Live in Killeen, Texas?
Living in Killeen is a unique experience, primarily because of its strong military connections. As the headquarters for Fort Hood, Killeen's population is predominantly military-related, and transient, with families moving in and out as units are deployed to and from the base.
Fort Hood's presence in Killeen is largely positive, providing employment for 58,000 people, and giving the location a welcoming and patriotic feel.
When you live in Killeen, you can also expect to enjoy a family-friendly environment. The city's median age is about 31, making it younger than the national average, and the city caters to families. You will find museums, playgrounds, parks, splash pads, and more, all designed to make the city welcoming and fun for kids as well as adults.
Things to Do in Killeen
Military and family also define much of the entertainment available in Killeen. Find the following military-related and family-friendly opportunities in the area:
Fourth Infantry Division Museum
Farmer's market
Public parks
Family recreation center
Aquatics park
Spray pad
Planetarium
Drive-through safari
If you are interested in outdoor recreation, you can also enjoy the city's beautiful weather in many ways. All of the following outdoor activities are available in the Killeen area:
Fishing, boating, and swimming at the city's two lakes
Biking on a 3-mile bike path
Hiking on area trails
Golfing on one of the two 18-hole golf courses in the area
Enjoying your canine best friend at the dog park
Bringing your family to any of the numerous playgrounds in the area
The Weather in Killeen
Killeen weather is a great draw if you dislike the cold and the snow. Hot summers with averages in the 90s give way to cool winters with averages in the 50s. The mild winters only produce an average of 1 inch of snow every year. Perhaps even better is the large number (229 on average) of days when the sun shines. This pleasurable weather makes it easy to be outside year-round in Killeen.
Killeen Economy
The Killeen economy is based almost solely on the presence of Fort Hood. The saying "As Fort Hood goes, there goes Killeen" indicates the close relationship the city, and its economy, have with the military base. This means that if you seek employment, you will likely find it at Fort Hood.
However, Killeen also presents other job opportunities. Consider applying at one of these other major area employers:
Killeen Independent School District
Central Texas College
MetroPlex Hospital
Fort National Bank
Sallie Mae
Killeen Mall
One of the reasons the population of Killeen is expected to top 180,000 in the next few years is the low cost of living residents enjoy. At 13 percent less than the national average, the dollar stretches further here. Housing is even more appealing: The median home listing price is around $120,000, and you can often rent a 3-bedroom apartment for less than $1,000 a month.
With lower costs across the board, Killeen allows you to keep more income to spend on the things you enjoy, while still building a comfortable life in one of the city's many desirable neighborhoods.
Moving to Killeen, TX
If you need to move to Killeen, TX, you have the opportunity to enjoy a small city with a big heart. If you are moving during the holidays, you will need professional-strength support for your move.
This is a good time of year to move, if you do not mind spending Thanksgiving settling into a new location. People move less during this time, but the weather is still pleasant in Killeen. You can enjoy lower rates and greater availability from your movers, while comfortably relocating to Killeen away from the summer heat.
Let the professional movers here at Ward North American help you execute a seamless move to Killeen. We will complete your move as if it were our own, and ensure that your new life in Killeen gets off to an easy and stress free start.