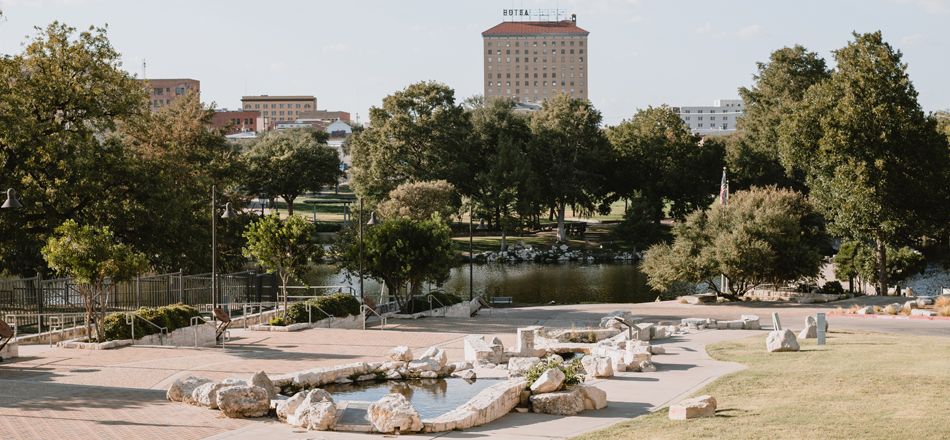 San Angelo, Texas, may be more than 200 miles from Austin, but it is far from a sleepy Texan town. This city of just over 100,000 people is the seat of Tom Green County and a busy, diverse, friendly area known for its entrepreneurial spirit and numerous activities. With a low cost of living; arts, culture, and outdoor adventures in abundance, and a violent crime rate that is lower than the national average, San Angelo might just be the right place for you to relocate.
Low Cost of Living
Living in San Angelo, TX, means living in an affordable area. With a median home price of just over $144,700, and a median rent of about $1,000, it is easy to find a nice place to live in the city. With your salary stretching further, you can enjoy a quality of living that is better and more rewarding than your current situation.
Below Average Violent Crime Rate
San Angelo sometimes gets a bad rap for its crime rates. However, the city's crime rates fell in every category between 2018 and 2019, and the city's violent crime rate is less than the rate for Texas as a whole and less than the national average.
Abundance of Arts and Culture
When you relocate to San Angelo, you can expect to enjoy an abundance of arts and culture, all within the city. Check out the city's museum of art, numerous art galleries, and monthly Art Walk to enjoy the best art the city has to offer. Attend plays in the Angelo Civic Theatre and local, national, and international performances at the San Angelo Performing Arts Center.
Fishing and Hunting
Those who love to fish and hunt may also enjoy living in San Angelo, TX. The city is near multiple lakes, including Lake Nasworthy, which provides opportunities for both fishing and boating. You may need to travel a bit (about 45 minutes) to access the area's best hunting locations, but you can still enjoy good hunting as part of a day trip.
Outdoor Recreation
San Angelo may not be very large, but it puts a priority on outdoor fun. The city boasts more than 30 parks, where you can bike, walk, play, run, and play sports and even golf. The San Angelo State Park also provides more than 7,000 acres where you can picnic, hike, swim, and camp surrounded by the area's natural beauty. Combined with the area's lakes and beautiful weather almost year round (Summers can be hot and humid), this robust park system creates appealing outdoor opportunities for anyone who enjoys being outside.
Entrepreneurial Opportunity
In 2017, San Angelo was listed by Forbes Magazine as one of the best places in the nation for entrepreneurs to live. The city's appeal comes from its low cost of living and good high-speed Internet. While there are not many professional jobs in the city, startups can benefit from the affordable, laid back, and welcoming atmosphere.
Public Transportation
For day-to-day transportation, especially if you commute outside the city, you will probably want to have your own car to drive. However, Concho Valley Transit offers 8 fixed bus routes with 144 stops in the area. If you don't have a car handy, you can also find vehicle rentals and taxis within San Angelo. For traveling further afield, enjoy access to Greyhound buses and even the San Angelo Regional Airport.
Friendly Texan Culture
Texas is known as a friendly place to live, and San Angelo is no exception. This mostly conservative city is also very welcoming to diverse groups of people and exudes a laid back atmosphere many residents enjoy. Enjoy friendly chats, a comfortable vibe, and a surprisingly vibrant nightlife.
Moving to San Angelo, Tx
There are many reasons to look forward to living in San Angelo, Texas. Whatever reasons convince you to relocate, make sure your move is easy and stress-free with the professional-strength moving available from Ward North American. We will get you to San Angelo efficiently, so you can more quickly enjoy everything the city has to offer.