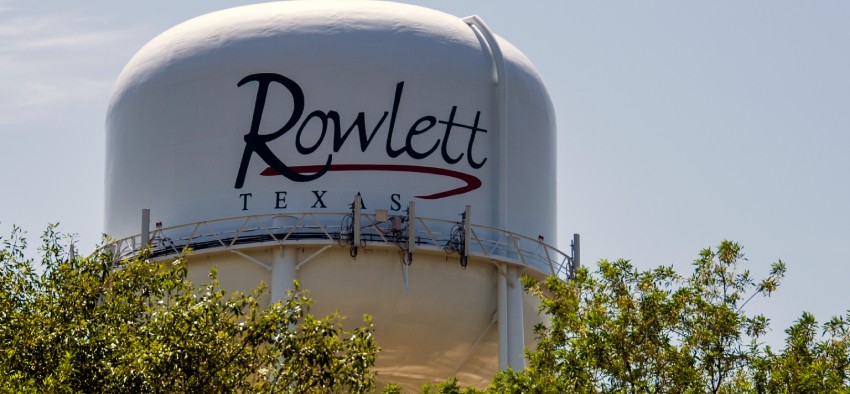 While big cities such as Dallas and Houston get most of the attention when it comes to finding a place to live in Texas, the state is also home to smaller, quieter gems of livability, such as Rowlett, TX. This city of 73,270 is a suburb of Dallas with the quiet, family-friendly environment that is often reserved for rural locales. What attracts people to Rowlett? The marriage of big-city accessibility and peaceful rural life, which leads to the ultimate draw: The chance to live exactly the life you want.
Best Neighborhoods in Rowlett
The most desirable neighborhoods mix affordable home values with in-demand features such as access to attractions, superior education, and guaranteed safety. Many Rowlett neighborhoods meet these requirements, creating safe, and appealing places where residents flock.
Where are the best places to live in Rowlett? Try Waterview, Princeton, and Flower Hill. In addition, neighborhoods near the lake in the south of the city get high livability scores, thanks to their location, while neighborhoods to the north also fare well.
Big-City Proximity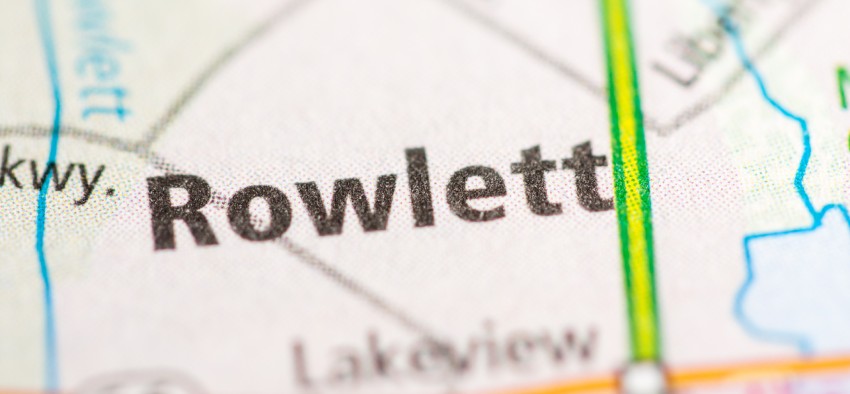 Rowlett is a peaceful city, known for its family-oriented culture and low-key attractions. Not necessarily a place that draws restless youth, this city is still capable of delivering exciting entertainment and dining options, thanks to its proximity to Dallas.
Less than 30 minutes from this big city, Rowlett is technically an eastern suburb of Dallas and makes it easy to access all of Dallas' amenities. Thanks to this proximity, residents can enjoy all of the following within a comfortable drive:
Stellar healthcare
Famous educational institutions
Live entertainment
Clubs and dining
Upscale and boutique shopping
Movies, dancing, and more
Rowlett Landmarks
Rowlett's quiet beginnings and relaxing atmosphere belie the exciting, and beautiful, landmarks that reside in this city. Here is a look at some of the most important landmarks in the area:
Bonnie and Clyde Movie Set
Lavon, TX, and the surrounding area, including Rowlett, were involved in the filming of the famous 1967 movie Bonnie and Clyde. If you drive just a few minutes north of Rowlett, you can find an abandoned old bank used in the movie. Visit to learn more about the history of the building and its participation in this famous movie.
Rowlett Creek Bridge
This bridge may not look like much, but at almost a century old, it is an example of the Pratt truss design of bridges and an exciting throwback to earlier days before modern infrastructure took place.
Cotton Gins
Rowlett was founded on the cotton industry, and landmarks memorializing that history still stand today. In particular, there are two historic cotton gins that, while currently being put to other uses, are a reminder of Rowlett's past and the industry that allowed it to take root and thrive in the mid-1800s.
Rowlett Creek
The city of Rowlett gets its name from Rowlett Creek, for the large creek that runs through the area. Ironically named for Texan Daniel Rowlett who, ironically, never lived within the vicinity of the creek. Today, residents can enjoy the creek that flows through Rowlett and nearby towns, as well as picnic, hike, and bike through Rowlett Creek Preserve in nearby Gardner.
Lake Ray Hubbard
The 22,000-acre Lake Ray Hubbard is a central natural attraction in Rowlett and the surrounding area. Several Rowlett neighborhoods line this lake, and the area provides a wealth of fishing opportunities, since the lake contains a wide variety of fish such as bass, crappie, and catfish.
Urban Home Prices
Perhaps the one downside to Rowlett is the relatively expensive cost of homes in the area. The median home price in Rowlett in January 2022 was $375K. That closely mirrored the median home price in Dallas, which was $398K in the same month. The home prices may be surprisingly high, but considering the ease with which you can get in and out of Dallas, along with the opportunity to enjoy a less urban feel to life when you are home makes Rowlett a desirable location for many.
Rowlett is an ideal place for families looking for neighborly living and access to the amenities that the big city provides. Despite home prices that may be higher than you expect, Rowlett could just be your perfect spot. If you are ready to move to Rowlett, or anywhere else, give Ward North American a call. We can deliver a meticulous and stress-free move that ensures that your belongings get as good a start in your new home as you do.