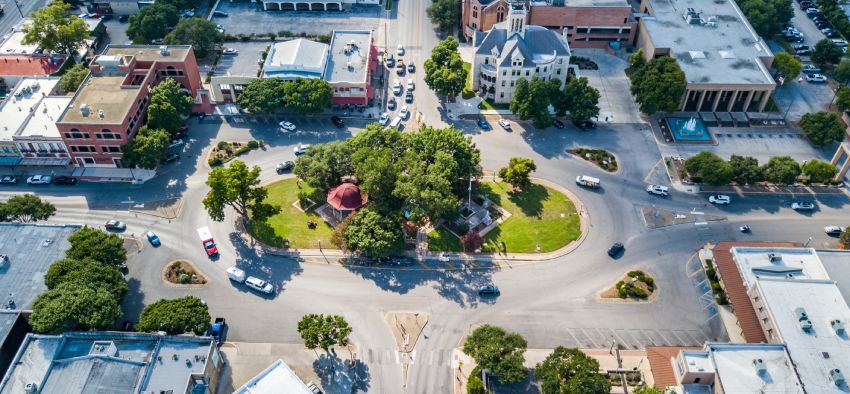 The US is a large and diverse country with many amazing cities offering different lifestyles and cultures. One of the most hospitable cities to live in the country is New Braunfels in Texas. If you're planning to move to this city, whether temporarily or for the long term, then you'd surely be interested to know more about it, especially what it's like to live there.
And to help you get a better glimpse at life in New Braunfels, in this article, we will talk about the main aspects of this city, such as its culture, heritage, landmarks, food and entertainment, and the average cost of living as well.
So before you pack up and relocate to New Braunfels, we recommend that you read on till the end and get a good feel of what life is like in this lively city.
Overview of New Braunfels
New Braunfels is a small and beautiful city in Comal County, Texas, and is also the county seat. With a total area of roughly 50 sq. miles and a population of around 90,000, this quaint and cozy suburb town is perfect for people from all walks of life, from single working professionals to larger families.
This city was founded in 1845, and during that time, it was mostly occupied by many German immigrants. As such, German culture has been a major part of New Braunfels, and even to this day, despite having a more diverse population, significant traces of the German culture are still ingrained within this city.
Key highlights of living in New Braunfels Tx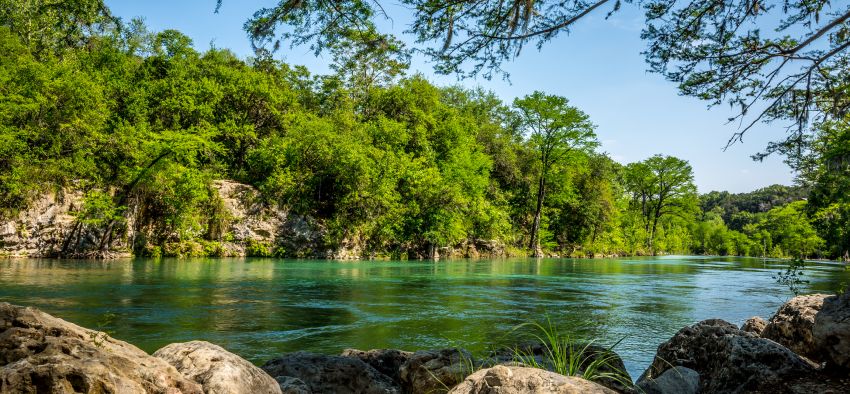 Let's take a look at the key aspects of living in New Braunfels Tx:
Cost of living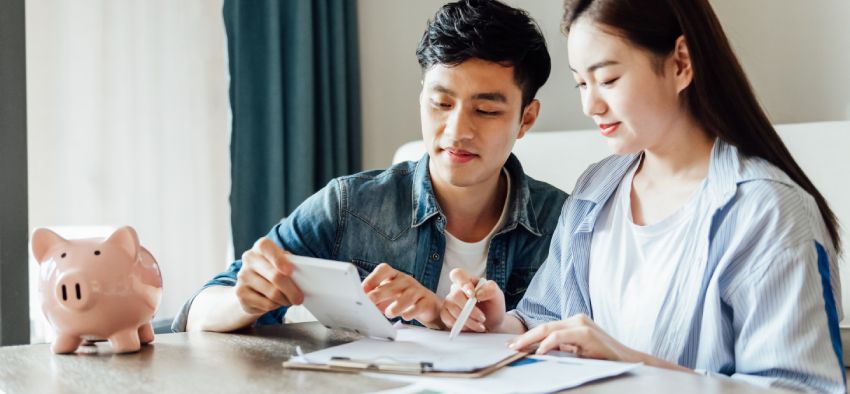 The cost of living index for New Braunfels is 99.4 out of 100, which is below the national average. It's not exactly one of the cheapest places to live, but it isn't outrageously expensive, either. Rent and accommodation is the biggest factor that adds to your cost of living. In that regard, rent for studio apartments and single-bedroom flats revolve around the $700-$800 figures, while larger, 3- or 4-bedroom flats can cost around $1300-$1500.
Food, transport, and other expenses are minor compared to rent. Families who have purchased a property in New Braunfels don't need to worry about rent, but they might still have to consider paying off mortgages for their homes and property taxes. All in all, a decent income is more than sufficient to afford a simple lifestyle in New Braunfels.
Culture
As mentioned earlier, German heritage is still a major part of the culture in New Braunfels. Many old-fashioned German architecture buildings from the past still adorn the beautiful streets of this city, and even German lager and dishes are served commonly in this city.
But that's not all there is to it. As a part of Texas, New Braunfels also has a strong wave of the southern culture, with a huge influence of Tejano culture as well. In fact, what's interesting is that there is an amazing union of both these cultures, which is often referred to as 'Texas German' culture. So much so that many of the residents even speak fluent German but in their own southern dialect.
Food and entertainment
There is no shortage of top-notch food and entertainment in New Braunfels. Many festivals and occasions are celebrated with grandeur, and all citizens actively participate in the merrymaking. Celebration of Oktoberfest is one of the most fun-filled spectacles in this city, and music festivals, theatres, and performance arts are quite common.'
As for the food, you can enjoy authentic German flavors and many other diverse cuisines in New Braunfels. There's good food all around the city, and here are some of the best restaurants and eateries worth mentioning:
Buttermilk Café: The perfect place for American tastes such as steak and eggs, waffles, pancakes, meatloaves, and pot roasts.
Alpine Haus Restaurant: One of the best places to try out authentic Bavarian cuisine.
Naegelin's Bakery: Established in 1868, one of the oldest bakeries in New Braunfels.
Friesenhaus Restaurant: An extremely popular and long-running German restaurant.
Huisache Grill: For when you want to enjoy the flavors of Texas, accompanied by vintage wine.
While these are just a few names, you'll find countless excellent restaurants, bakeries, and food joints in New Braunfels with a wide variety of flavors and cuisines.
Famous places and landmarks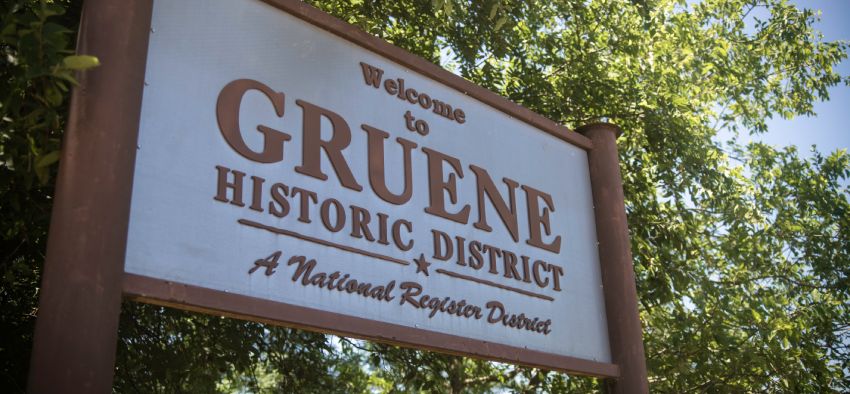 New Braunfels is rich in cultural and historical heritages, museums, and many interesting landmarks. You'll enjoy exploring all the nooks and corners of this city to observe all the famous places around during your leisure. Some of the popular landmarks and tourist spots in the city are listed below:
Schlitterban Waterpark
Gruene Historic District
The Shophienbern Museum and Archives
New Braunfles Historic Railroad and Modelers Society
McKenna Children's Mueseum
Natural Bridge Caverns
Comal River
All these are excellent places to start, and you'll find many more interesting places to visit when you're living in New Braunfels.
Things to Consider Before Moving to New Braunfels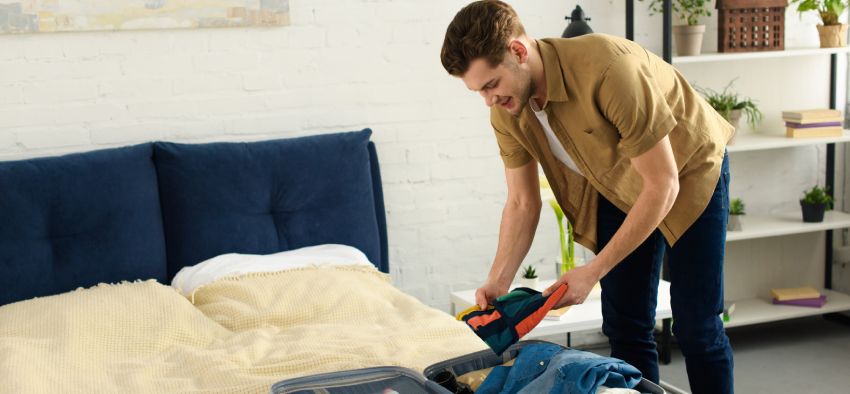 If you like what you have read so far and are eager to relocate to the beautiful city of New Braunfels, then here are some things to consider beforehand.
Visit the city once or twice before moving, if possible, to see what life is like and if it's the right place for you.
Plan your move well ahead in advance. Also, start searching for moving companies around you and hire only the best and most reliable residential movers.
Learn as much as possible about the city and available facilities before finalizing your move.
Once you're certain about moving, start making early preparations by contacting your moving company. Relocating your home and packing all your belongings and furniture will take a lot of time and effort, especially if you want them to be packed securely.
Ask for a personal move coordinator. In fact, top-rated and highly reputed Texas movers usually always offer a move coordinator for their clients – an experienced professional who will personally manage the relocation of your belongings. Having a personal coordinator will make it easy for you to get updates about your shipment and ensure that the entire process goes smoothly and problem-free.
Hire One of the Top Movers in Texas – Ward North American
We are award-winning professional packers and movers in Texas and a long-running North American Van Lines partner for more than 40 years. Our moving services are available all across Texas. We also offer full-service relocation in New Braunfels and other areas near San Antonio, making us one of the most experienced and reliable San Antonio movers.
To plan your move to New Braunfels or any other location in and around Texas, contact us at Ward North American for a free consultation and quote. In fact, as a top North American Van Lines agent, we can help you relocate to any part of the US or just about anywhere in the world! Contact us today for a seamless moving experience.