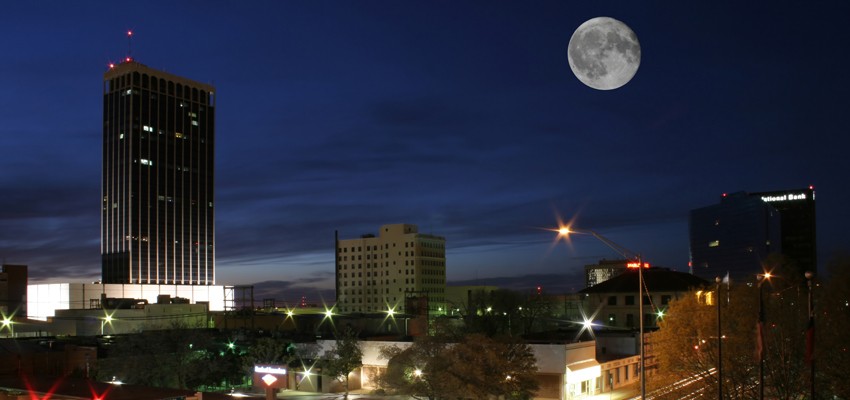 Amarillo, Texas may not have the sterling reputation of San Antonio or the fame of Dallas, but this home of around 200,000 residents provides a truly Texan experience. With a low cost of living and affordable housing near some stunning natural beauty, Amarillo promises a rewarding experience to those who choose this Potter County city as their home. Decide for yourself whether Amarillo is right for you by exploring the most important aspects of life in this Texan Panhandle location.
What Is It Like to Live in Amarillo, Texas?
Living in Amarillo, Texas, means embracing a classic small-town experience, enriched with natural beauty in the form of nearby Palo Duro Canyon State Park; a thriving cowboy culture, complete with rodeos; and a low cost of living, even by Texan standards. The city's quirky characteristics, like its famous Cadillac Ranch of half-buried, colorfully decorated, Cadillacs, create a sense of personality and fun that is hard to resist. While not the thriving economic hub of some of the state's larger cities, Amarillo still provides a surprising diversity of job opportunities, reasonable public education opportunities, and a friendly community ready and willing to welcome you.
Things to Do in Amarillo
Amarillo has a small-town feel and a quiet nightlife compared to big cities. However, there is plenty to do if you enjoy exploring a little further afield, and its entertainment options include family-friendly attractions. Consider visiting any of these attractions now, as you decide whether to live here or after you move as you settle into everything Amarillo has to offer:
Cadillac Ranch – a row of 10 brightly painted Cadillacs buried nose-first in the dirt. Visitors may add to the paint themselves if they wish.
Palo Duro Canyon State Park – This state park boasts the second-largest canyon in the United States, numerous trails and camping opportunities, and intense natural beauty.
Botanical Gardens
The Amarillo Zoo
Fine art in the form of the Amarillo Opera, Amarillo Symphony, and Lone Star Ballet
The Route 66 District – Listed in the National Register of Historic Places
Annual World Championship Ranch Rodeo
Don Harrington Discovery Center – An interactive science center and planetarium
Big Texan Steak Ranch Brewery – A classic Texan steakhouse experience
More than 50 parks, along with other entertainment and dining options, make it difficult to be idle in this welcoming Texan city.
Weather in Amarillo
Amarillo's weather varies widely over the course of the year. You can expect highs in the 50s and lows in the 20s and 30s during the depths of winter and the temperatures can get above 90 during the humid summers. Wind is a central aspect of weather here, with frequently gusty days and the occasional tornado. However, thanks to the relatively mild winters, you can enjoy the outdoors almost every day of the year.
Low Cost of Living
It is very inexpensive to live in Amarillo, even compared to the cost of living throughout the rest of the state. The median cost of a home here is only about $132,000, and about 60 percent of residents own their homes as a result. Ranked 14th in the nation in affordability, Amarillo also presents costs savings in groceries, transportation, and other areas.
Combined with a low cost of living is a reasonably strong economy that includes a variety of jobs from agriculture to industry and tourism, you can truly earn and enjoy a livable paycheck when you reside here.
Moving to Amarillo
If you decide that Amarillo is the perfect place for the next chapter in your life, you need a mover who is equally perfect for you. Here at Ward North American, we have the experience you need to enjoy a smooth, stress-free move into a city that will quickly begin to feel like home.