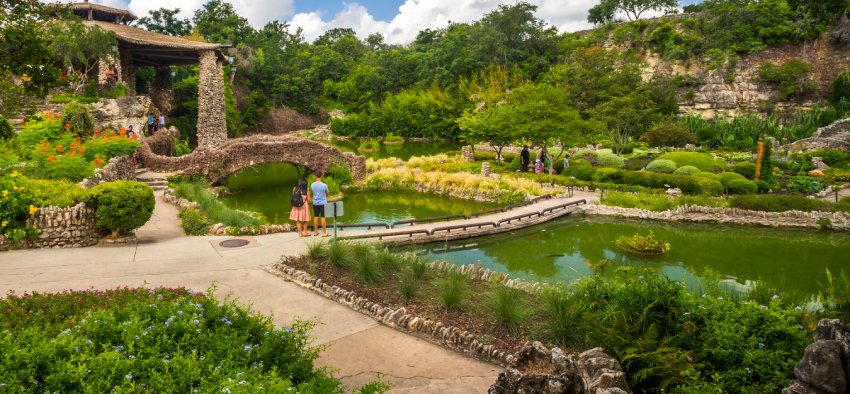 Living in Alamo Heights, Tx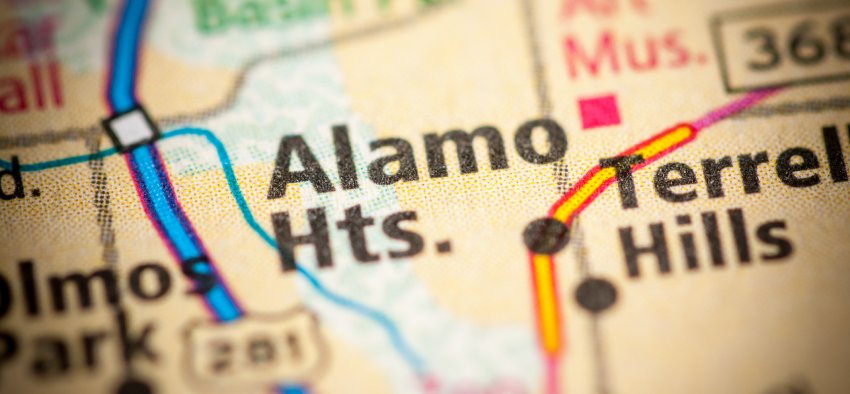 If you are considering a move to Texas, then look no further than Alamo Heights to settle. It is a unique and vibrant town rich with culture, history, activities, and all the other amenities necessary for a comfortable life. Alamo Heights is a home-rule municipality, operated under a municipal charter under the Texas constitution. The City of Alamo Heights Municipal Government has the well-being of its residents at heart and has an open-door policy regarding all matters including residents in decision-making and improving the city to maintain it as one of the best places to live in. It is a community-driven area with something to do for all, no matter what your interest and hobbies. As a suburb of San Antonio in Bexar County, it is considered one of the best places to live in Texas without the suburban feel. The center of the city of Alamo Heights is 4.5 miles north of downtown San Antonio and includes a total area of 2.1 square miles.
What Alamo Heights has to offer
Houses with character and charm
Most of the homes in Alamo Heights were built in the early 20th century. The dwellings include everything from charming cottages to massive luxury estates and Mediterranean manors. All of these are along the tree-lined streets. There are new developments as well, where some of the older homes were demolished to make space for newer designs. The homes to live in cater to all preferences and requirements, and most of the residents in Alamo Heights are owners of their property.
Wonderful weather all year round

Alamo Heights offer a warm climate with mild winters with average temperatures in the 60's. The hot summers have an average in the low 90's, while the spring and fall temperatures average between 57 and 80.

Experience outdoor life

The excellent weather allows for many outdoor activities and there are many parks in and around Alamo Heights to visit, such as:

Brackenridge Park

which is a 5-minute drive to the south from Alamo Heights and is free and open to the public from 5 am. to 11 pm. every day. This park with tree-lined walkways and picnic areas, playgrounds for little ones and softball fields, a miniature train, historic structures, the San Antonio Zoo, and the oldest municipal golf course in Texas is the ideal place to soak up the Texas sun in winter or enjoy the fresh air in the summertime. It has a Japanese Tea Garden, and a footbridge and promotes art with works on display of Dionicio Rodriguez or the Young Artist Competition that was held here in March 2023.

Olmos Basin Park

which is a 3-minute drive from Alamo Heights, is another outdoor venue with so much to offer for the outdoor junkie. There are paved and unpaved bicycle trails, soccer fields, a walking trail of 1.37 miles amongst the shaded trees, and a host of other activities and facilities that can be booked for a day to spend with family and friends.
Another little gem is Northridge Park, just outside Alamo Heights where you can take your dogs for a walk and enjoy your picnic lunch or dinner – as it is well-lit. It also offers a small baseball diamond, a pavilion, a playground for kids, and even offers Tai Chi classes on weekends.

Education in Alamo Heights

Alamo Heights is the ideal place for Sending your child to school, from KG to university.
Education falls under the Independent School District with 5 schools from Kindergarten to High School. Alamo Heights High School is ranked # 2,560 in the National Ranking based on performance on state-required tests, graduation, and preparation of students for college – consequently, there is a 95% student college-bound rate. There is a network of five colleges under the  Alamo Colleges District offering more than 300 degree and certificate programs.

Shopping in Alamo Heights

Alamo Heights boasts colorful boutiques and numerous shopping centers and malls. There are many malls in and around Alamo Heights for all your needs. One to mention is the Alamo Quarry Market – a well-maintained, historic, safe, outdoor mall with a variety of shops and boutiques, and many places to eat – from affordable to more expensive but with trendy and elegant service and meals. It offers ample parking space, and specialized supermarkets and is an outing in itself for the whole family.
There are of course more trendy, high-end shops and boutiques for that special gift or unusual item, making shopping a special event every time you explore a different mall or street in Alamo Heights.

Safety and security in Alamo Heights

Compared to other cities in the surrounding areas, crimegrade.org found Alamo Heights a safer area with a lower crime rate. It is one of the priorities of the City Council from Alamo Heights to keep all citizens, visitors, and employees in the area safe and healthy. They have their own Police Department and Fire Department in close proximity to the entire area of Alamo Heights.

Travelling in and around Alamo Heights

It is fairly easy to get around in Alamo Heights with many public transportation services, taxis, and your own car, on well-serviced roads with proper signs. It is also close to Route 281 which is the major route to take you north or south. The San Antonio International Airport is approximately 4.8 miles from Alamo Heights and the San Marcos Regional Airport is about 47 miles, an hour's drive.
Alamo Heights is an ideal destination to make your new home with all its amenities like shopping, dining, and family-friendly, educational outings to parks and famous museums.  It is an area that has managed to retain its flair throughout the decades. It is popular with the young, trendy businesspeople making their way in life, as well as the more mature people who want to relax and enjoy the ambiance of this beautiful place.
Take the decision to make Alamo Heights your home and embrace the mission statement of the City Council stating that it will remain a vibrant village in which its citizens can live and work while the Council ensures protecting and enhancing the native beauty, promoting the sense of community, and providing excellent city services. Make your move to this beautiful trendy location easy by hiring the best Texas movers who will help you with a successful, hassle-free relocation!
Contact Ward North America for excellent and efficient moving service.