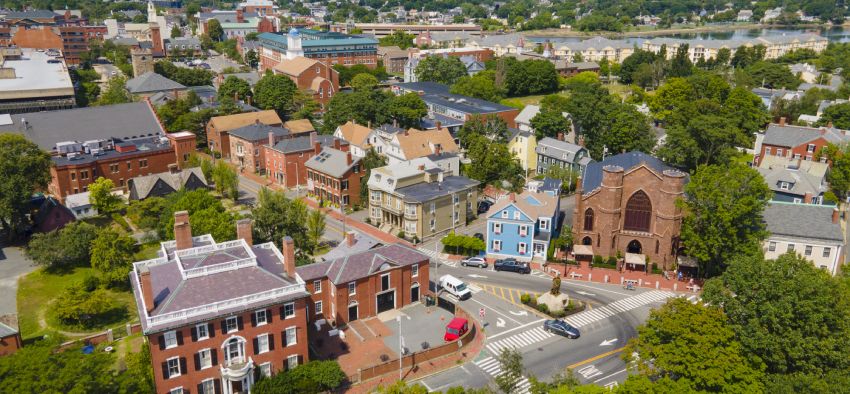 Are you one of the many Texans who are considering moving to Massachusetts? You're not alone! According to recent data, Massachusetts has been attracting more and more residents from Texas over the past few years. But, before you pack your bags and hit the road, it's important to be aware of what to expect during your move. In this blog post, we'll take a deep dive into what it's like to move from Texas to Massachusetts, including key considerations like cost of living, climate, job market, and more. So, whether you're moving for work, family, or simply a change of scenery, read on to discover everything you need to know to make your Texas to Massachusetts move a success.
Moving costs from Texas to Massachusetts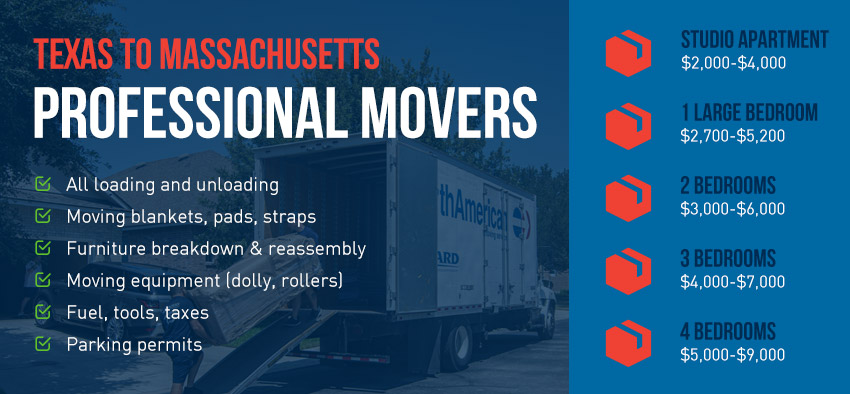 Moving from Texas to Massachusetts? Don't let overspending on your moving budget ruin the excitement. At Ward North American, we offer reliable and comprehensive quotes for your moving services. Refer to our average moving costs from Texas to Massachusetts, and then request a free quote tailored to your unique moving plans. Trust us to provide you with professional-grade moving services that will make your move stress-free. Contact us today to start planning your move!
Moving Estimates
| | | | | | | |
| --- | --- | --- | --- | --- | --- | --- |
| FROM | TO | Studio Apartment | 1 Large Bedroom | 2 Bedrooms | 3 Bedrooms | 4 Bedrooms |
| TX | MA | $2,000-$4,000 | $2,700-$5,200 | $3,000-$6,000 | $4,000-$7,000 | $5,000-$9,000 |
If you're moving from Texas to Massachusetts, you need a reliable way to get your car there. You'll have to decide if you want to drive it yourself or use a professional car shipping service. If you decide to drive it yourself, be ready for a long trip, as there are about 1,900 miles between the two states. But if you use a professional service, they will take care of everything from pick-up to delivery, making the process much less stressful for you. Compare different services and get quotes to find the one that fits your needs and budget the best.
You're moving from a red to a blue state, but the lines are blurry
Texas has been a so-called Red state since the 1990s. People here have valued traditional values. But Massachusetts leans Democrat and is a Blue State. In fact, it's often called the land with most liberals. So, when you're moving from Texas to Massachusetts, you'll find a difference in the political landscape, culture, morals, and values – but not in the extremes.
Even if Texas has been a Red state, the margin of victory has narrowed for the Republicans. This suggests that the residents are indeed adopting liberal views. Likewise, there have been a growing number of Republican voters in Massachusetts. Safe to say there's quite a lot of overlapping between the two states as far as politics goes. So, when you move to Massachusetts, you'll find many like-minded individuals who align with your views and values.
Taxes are higher in Massachusetts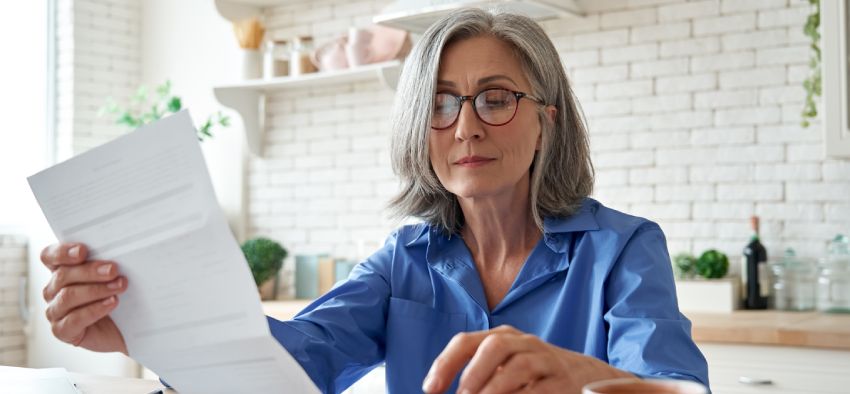 Some Americans colloquially refer to Massachusetts as 'Taxachusetts.' That's because of the higher tax rate compared to other US states. And if you're moving in from Texas, which is deemed tax heaven with no income tax, you need to be wary of the state tax laws.
The Bay State has a 5% federal adjusted gross income tax rate. And if you're making $1 million or more, be prepared to pay the government an additional 4% tax. The median property tax rate is around $1,115 for every $100,000 home value. The motor fuel and sin taxes are applicable at par or higher than the national average. Although tax breaks exist for investors and retirees, many tax experts don't recommend Massachusetts as a retirement destination. You can find more information about Massachusetts taxes here.
Cost of living is high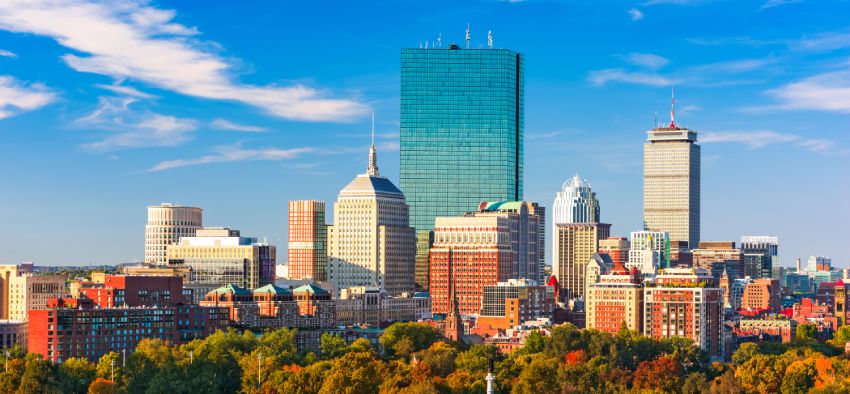 Massachusetts has a higher cost of living, reflected in everything from real estate prices to food and schooling. The cost of living is 45% higher than the national average and ranks 6th most expensive of all the US states.
The capital city, Boston, is the most expensive in the state, with the cost of living 11% higher than the rest of Massachusetts. Housing is three times more expensive than the national average. In comparison, Texas is much more cost-efficient.
A median salary of 70,333 per year is recommended to live in Massachusetts. But that shouldn't be a problem since the state has a vibrant job market.
Massachusetts is safer than Texas
You may not mind paying the extra taxes and higher rent if you get a safer living environment. Well, Massachusetts is comparatively safer than Texas, with lower crime rates.
In 2020, USA Today ranked Texas 17th in the US States by violent crimes list. It recorded a violent crime rate of 410.9 per 1,000 and the second-highest murder rate with 1,322 homicide events. The same list ranked Massachusetts at 26th. It had a violent crime rate of 338.1 per 1,000, with 136 homicide cases (21st lowest). In another report in 2022, Texas was ranked higher than Massachusetts in the most dangerous US states list.
This goes on to suggest that Massachusetts is safer than Texas. But not all cities have the same safety index. Wayland, Franklin, Holden, and Clinton fare better than the rest of the cities and towns in the states.
Better education and job opportunities
Massachusetts is home to some of the best educational institutes and has a top public school system. If you're planning to raise a family in the state, rest assured you'll have high-quality learning experiences for your kids. The students perform better in reading and mathematics tests compared to the other 49 states. With the enactment of the Student Opportunity Act, schools have also become safer, at least compared to Texas.
For higher learning, there are more than 50 colleges and universities to choose from. As far as the labor market is concerned, opportunities abound in the Bay States. The average weekly wage is around $1,832, compared to $1,376 for Texas. The tech landscape is also better than in Texas, with companies like Facebook and Google having their headquarters in the state.
Best-in-class healthcare system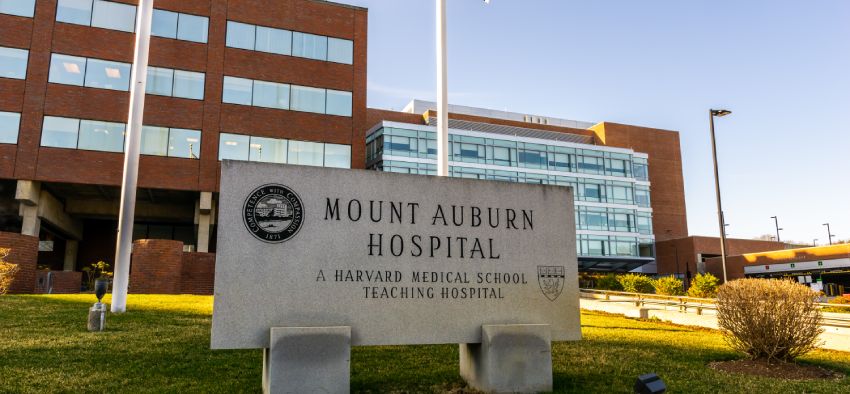 Massachusetts ranks number 1 in the country for healthcare and is recognized as a leader. The state has been pioneering coverage expansion since 2006 and has achieved near-coverage health insurance. Today, more than 97% of the residents have coverage for medical emergencies.
The Bay State also has more primary care providers, healthcare workers, and dentists per person than any other state. Boston is home to two most prestigious medical schools: Harvard Medical School and Boston University School of Medicine. These produce a high number of medical professionals to serve the residents.
You also have world-class hospitals in the state, like Massachusetts General Hospital. So safe to say you'll never have to worry about medical emergencies when you're in Massachusetts.
More sports team to root for
The Bay State is a land of sports lovers. It has as many as 5 professional sports teams in different competitive leagues. Of all of them, Boston Celtics has a large fan base across the state.
Boston Red Sox competes in MLB, Boston Bruins in NHL, New England Patriots in NFL, and New England Revolution in MLS. For golf lovers, PGA Tour Deutsche Bank Championship is a treat to watch. Likewise, the state hosts multiple US Opens, US Women's Opens, and Ryder Cups.
Besides professional teams, there are dozens of amateur teams as well.
Prepare for long, long winters
You have to acclimatize yourself when moving from one end of the country to another. Texas is known for its long and strong summers. Likewise, the Bay State has lengthy, snowy winters.
Winters in Massachusetts last for five months, from November to April. January experiences the highest snowfall, averaging 8.4 inches. Likewise, the average snowfall each year in Massachusetts (51 inches) is higher than the national average (28 inches), more than double. So, if you're moving to the Bay State, be prepared for the long winters and snowfall.
History runs deep in the Bay State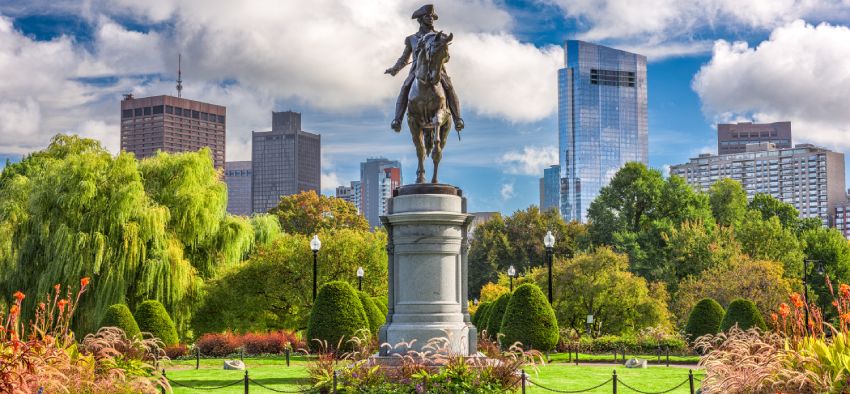 Massachusetts is the best place to experience the history of America through the New English lens. It's where the English settlers first arrived and established their colony. In every town and city, you're going to come across a building, monument, or landmark with historical significance.
Pilgrim Memorial State Park in Plymouth can take you back to the 17th century with many things to see. Adams National Historical Park has similar vibes. John Fitzgerald Kennedy National Historic in Brookline will give you a glimpse of President Kennedy's childhood. The list will go on and on. Just bear in mind that the state is filled with historical significance.
Massachusetts is less religious
Religion varies from region to region and state to state. So if you're a religious person (or an atheist, for that matter), you'd want to know how the religious sentiment runs on the other side you're moving in.
Generally, Massachusetts is less religious than Texas. As per a report from Pew Research, 42% of Texans attend religious services on a weekly basis. That figure drops to almost half, 23%, for Bay Staters.
Texas To Massachusetts Moving Services

All said and done, if you are moving from Texas to Massachusetts and looking for a reliable long-distance moving company, Ward North American is here to help you out. Contact us to learn more.