With more than 110,000 Americans currently living in Germany, you will not be alone if you choose to relocate to this vibrant European country. And, you may find that completing your move is not as difficult as you expect it to be as long as you prepare for the transition. If you are moving from Texas to Germany, you are about to embark on an exciting adventure. Here are 10 things to consider to make that adventure more thrilling, rewarding, and stress-free.
Visa and Work Requirements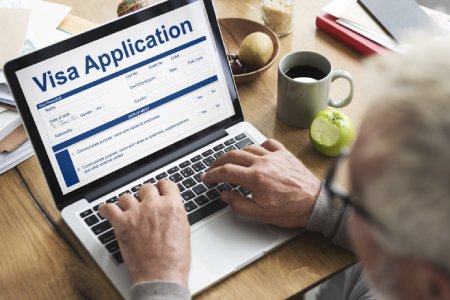 Germany's visa requirements for Americans are relatively straightforward. In fact, you can enter Germany without a visa for up to 3 months, although you will not be allowed to work in the country until you acquire a residence visa.
If you already have a job in the country, you can visit a German office in the U.S. before you leave to get your visa. If you do not, you can visit an immigration office once you are in Germany to apply for your visa.
There are several types of residence visas for which you can apply. The office you visit can help you determine which one works best for you. This visa will allow you to live and work in Germany for up to 4 years. Once you have resided in the country for 4 years, you can apply for a permanent settlement permit in order to stay for an indefinite amount of time.
Here are some of the most important steps in the process of obtaining your residence visa:
Apply as soon as possible – At least one month before your move or within the first three months of arriving in the country.
Visit an official German office in America or Germany.
Bring the appropriate documents – These may include an application, passport, photos, bank statements, proof of a job, proof of health insurance, appropriate fees, and more.
Moving Tips
When relocating from Texas to Germany, you can make the process smoother by following these tips for preparing for and executing your move.
Do your research.
Germany is an exciting, and generally welcoming, place to live. However, it has many differences from the United States. Plus, the cost of living, job market, and other factors can differ significantly from region to region. Make sure you know what area will work best for you, and what to expect in terms of daily life, culture, transportation, currency, and more, before you commit to your move.
Start the visa process early.
Whether you plan to get your visa in the United States or after you land in Germany, sooner is better than later when applying. You need to plan for processing time for your documents and obtaining your visa. If you plan to work in the country, landing a job and getting the appropriate visa BEFORE you leave the United States will prevent any costly delays in starting your job and earning a paycheck.
Organize your finances.
Currency, banking, and other practical financial matters work differently in Germany. Rather than try to sort everything out once you arrive, try to organize your affairs before you fly over. Here are some of the steps you should take:
Research your banking options.
Open a mobile bank account.
Complete an international transfer of some of your money.
Check into insurance requirements and options.
Research how to move pensions, investments, and other financial resources.
Save up enough money for your move and transition time.
Familiarize yourself with the European currency (Called euros).
Hire a reliable international mover.
A transatlantic move will almost certainly require a mover's assistance. Don't settle for just anyone. Look for a business with a strong track record of successful overseas relocations and a reputation for creating stress-free moves that preserve even your most precious possessions across even the longest distances. Here are some of the most important qualities to look for:
Experience
Positive reviews
Extensive training
Reasonable prices
International expertise
Worldwide connections
Best Places to Live in Germany
When you are relocating to Germany, you should first decide where to put down your new roots. The country's sixteen states are all diverse and wonderful places to live, but certain cities have a special reputation for offering career opportunities, entertainment, culture, and FUN. Here are a few of the best locales to consider for your move:
Berlin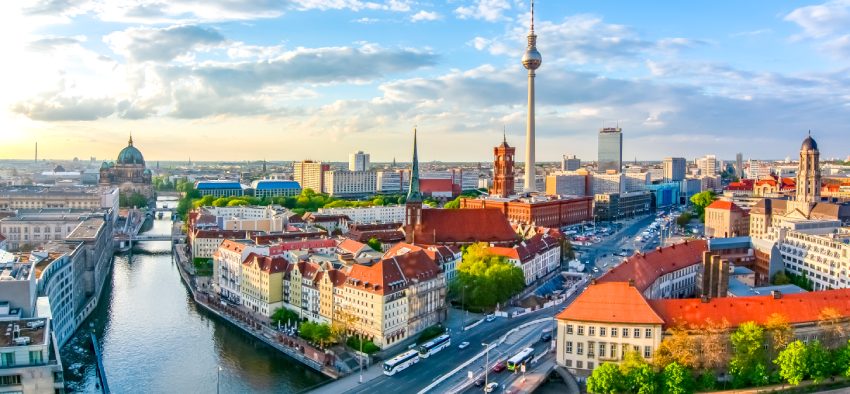 The capital of Germany also offers big-city amenities and Old World charm. Known for its diverse culture, low cost of living, and thriving startups, this city is also perfect for entrepreneurs and those looking to build an exciting career. Add in stellar universities and quality-of-life features such as parks, rivers, lakes, and a busy nightlife, this city has everything you need to live a rewarding life.
Munich
As the home of the world-renowned Oktoberfest, Munich may already be familiar to you. What you may not know about this bustling city, however, is that it houses a job market that is particularly friendly to expats such as yourself, is home to some of the world's most exceptional universities, and is the safest city in Germany. That should give you the confidence to relocate here with your entire family – Despite the higher cost of living here than in other German locations.
Lindau
For waterfront living, you may want to consider Lindau Island. While not as well known as the country's larger cities, this charming locale has a lot to offer – Including easy access to stunning Lake Constance. Practically touching Austria, it is known for Baroque architecture, summer tourism, and incredible views of both the lake and the Alps. Even if you do not settle here, planning a vacation will likely be on your to-do list once you complete your German relocation.
The Palatinate
The Palatinate area of Germany is a beautiful wine country ideally located near France, Belgium, and Switzerland. Settle here to enjoy the area's finest wines, the nation's largest forested area, superb hiking trails, and more. Life will be relaxing, access to your favorite beverage easy, and adventures within a day's drive.
Frankfurt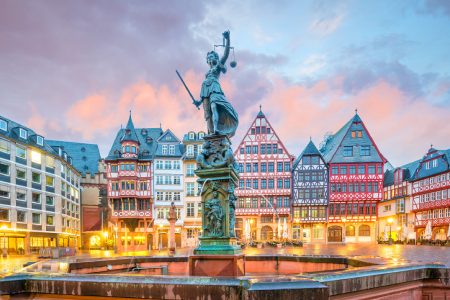 Frankfurt, technically Frankfurt am Main, and colloquially Mainhattan, is a beautiful big city that has a skyline that rivals that of NYC. Home to a huge international airport, this city serves as a hub to locales around the world (and back to the United States). Known for its lucrative finance career environment, superb universities, and a ranking as the city with the best infrastructure in the world, Frankfurt has lots to offer everyone from young professionals to families.
Heidelberg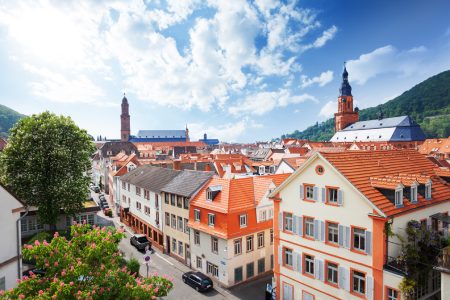 Southern Germany's Heidelberg is another tourist attraction that provides an appealing place to live and work. Its historic buildings and tranquil setting on the Neckar River make it a beautiful place to take up residence. At the same time, outstanding educational opportunities and medical centers create a place where you can enjoy a high quality of life.
Climate in Germany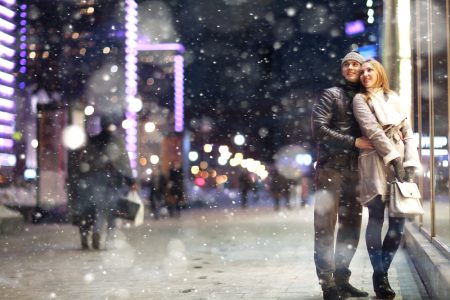 Germany's climate is cool and temperate. That means you can expect to say goodbye to the hot, humid Texas summers and warm winters. Instead, you are likely to experience a wider range of temperatures and seasons, along with quite a bit more rain. Depending on where you live in the country, you may experience snowy winters, or simply cool to cold winter days. You will also be near the Alps, which means incredible skiing, ice skating, and other winter pursuits. Just make sure to pack clothes appropriate for all seasons, invest in a pair of warm boots, and get familiar with wearing layers.
Exchange Rate and Currency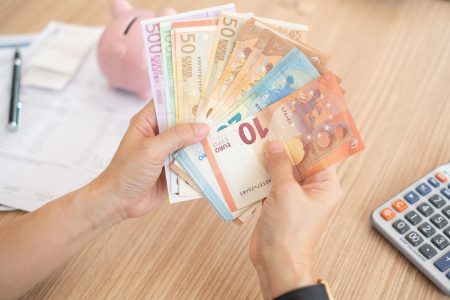 The main currency in Germany is the euro. This is the same currency used in multiple European countries, making it easy to visit and spend money in many other beautiful lands near your new home. Traditionally, the euro is a little bit stronger than the American dollar, meaning that you will get fewer euros in exchange for your U.S. dollars. You may also have to pay exchange fees, which you should factor into your financial decisions and savings goals in the lead up to your move.
Pay Rate and Job Market
If one of the reasons to move to Germany is to earn a bigger paycheck, you may want to rethink your decision. The average income in the country is 47,700 euros a year, which equates to slightly less than that in American dollars. Compare that average to the average income in Texas of $52,593 per year.
However, before you call off your relocation, you should consider the fact that you also need less money in Germany. Check out the cost of living section below to learn more.
Germany is particularly in need of individuals in the following professions:
Labor
Healthcare workers
Engineers
Scientists
Childcare workers
That means that if you have interest in any of these positions, you may have an easier time finding a job that will both pay well and make it simple for you to relocate to this beautiful nation.
Cost of Living in Germany
Your salary may be lower in Germany, but chances are your expenses will be, too. When relocating from Texas to Germany, you can expect to encounter a cost of living that is 13.2 percent lower than the average in the United States. On average, you will only need 934 euros to make ends meet.
With even big cities like Berlin offering a reasonable cost of living, that means that you may have more money to spend and save on whatever you desire (and travel throughout Europe) than you did in Texas. Just make sure you save appropriately for the costs of moving from Texas to Germany – You will likely need several thousand dollars to successfully complete your relocation.
Universal Healthcare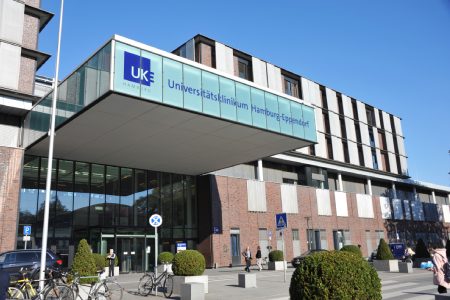 Once you are a resident of Germany, you can take part in their public health insurance program. Mandatory for any resident making under a certain amount, it covers more than 80 percent of the nation's population. Under this program most medically necessary treatments and visits are free, though individuals may have to pay at least a little for things like hospital stays and prescriptions. You can also purchase private insurance to expand your coverage (And to get coverage if you make above a certain amount). With this type of healthcare system in place, it is easier to get the treatment you need without devoting too many of your financial resources toward affording it.
Work/Life Balance
Tired of spending most of your time working? Want to stop feeling guilty about taking time off? You may love Germany. The nation caps the workday at 8 hours, and the average German worker works less than 35 hours a week. Expect these other work/life advantages:
No working on lunch breaks
No taking work home
Emphasis on teamwork
Flexibility to stay home with sick children
Flexible work hours
Parental leave
Great Education
Finally, Germany is known for its outstanding educational landscape. Many of the best places to live in the country, for example, house world-renowned universities. Even better? You can study for FREE at public universities, and just pay fees for enrollment and administration.
If you are bringing children over with you to Germany, you can also expect to access a strong public education system. Ranked 16th in the world, it is also known for nurturing happy, healthy students in addition to individuals well-prepared to take on the intellectual aspects of adult life.
Before moving from Texas to Germany, you should first find an exceptional moving company, like Ward North American. Our years of experience, deep resources, and highly-trained professionals can make your relocation as stress-free as possible, so you can focus on the excitement of starting a new life in a new country.