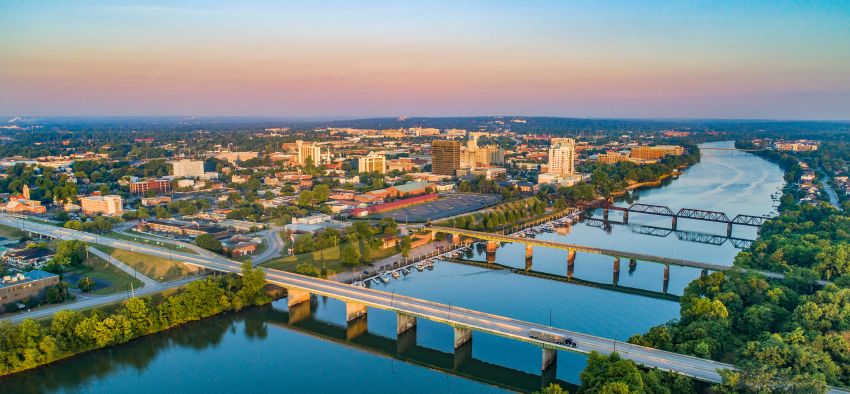 As the 5th-most popular destination for Texans looking to relocate, Georgia offers the warm weather and Southern hospitality that the Lone Star State is famous for, along with a unique and appealing culture. If you are hoping to make Georgia your new home, you will need to hire long-distance movers, and prepare for the changes you might face. To start, take a look at the 10 most important things to know before moving from Texas to Georgia.
Moving Costs
Moving from Texas to Georgia can be an exciting time, but overspending on your moving budget definitely won't be. That is why Ward North American provides you with a reliable, accurate, and comprehensive quote for your moving services. Check out the average costs of moving with us, and then call us for a free quote tailored to your moving plans. We look forward to providing you with professional-strength moving services for a stress-free move!
| | |
| --- | --- |
| Bedrooms | Moving Estimate |
| Studio | $1150 – $1440 |
| 1 | $1440 – $1810 |
| 2 | $1760 – $2210 |
| 3 | $2110 – $2650 |
| 4 | $2500 – $3130 |
| 5+ | $2910 – $3650 |
Cost of Living and Taxes
With the cost of life's essentials varying widely across the country, you need to know what to expect from your budget before you move from one state to another. The good news is that moving to Georgia from Texas will probably not impact your monthly expenses very much. With similar cost of living ratings between TX and GA across everything from housing (Which is very affordable) to transportation, groceries to utilities, you may see your budget uptick slightly, but not much when you make the transition.
There is one big financial difference you should note between Texas and Georgia: Taxes. Georgia ranks 21st in the nation for an overall effective tax rate of 10.57 percent. Texas' effective tax rate is much higher, at 12.79 percent, placing it 41st in the nation. That means you could see more of your paycheck by moving to Georgia, due to owing fewer taxes at the state level.
Driver's License and Vehicle Registration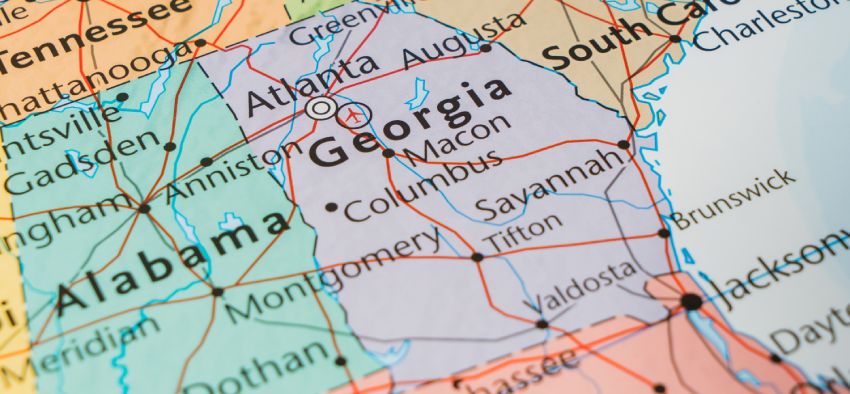 Since you only have 30 days to do both, you will want to make getting a Georgia driver's license and vehicle registration a priority as soon as you relocate from Texas.
The process to obtain an in-state license is not complicated, but you will need to gather the appropriate documentation, including the following:
Your out-of-state license
Your Social Security card
Proof of identity
Proof of residency (2 forms)
Proof of address
Proof of U.S. citizenship or lawful status in the U.S.
Fee
2 forms of ID
You will need to visit your nearest Department of Driver Services location, present your documents, and take a written test in order to obtain your license.
Once you obtain your Georgia license, you can go to your County Tag Office in order to register your vehicle or complete title transfer in the state. In order to complete this process, you will need to bring the following to the office:
Your Georgia driver's license
A completed tag application
Proof that you own your vehicle
Any documents relevant to a loan on your vehicle
A completed emissions inspection certificate
Proof of insurance
Applicable fees and taxes
Gun Laws
Georgia's gun laws are very generous, with open carry allowed in public as long as the carrier has a weapons carry license. One city, Kennesaw, even requires each head of household to maintain a firearm.
In addition, Georgia recognizes the gun licenses of every other state. As a result, as long as you have a concealed carry permit from Texas, you can open carry your weapon in public in the state. No license is required to open carry a gun in certain locations, such as one's home or business.
Politics
Georgia voted for a Republican president in 5 straight elections, and the Presidential vote was almost split down the middle in 2020. The state level government has been Republican-controlled since 2004. As a result, Georgia's fiscal conservatism, gun laws, and approach to other issues is likely very similar to Texas. Expect a political atmosphere very similar to your home state. If you wish to enjoy a more progressive environment, consider moving to a larger city, such as Atlanta.
Sports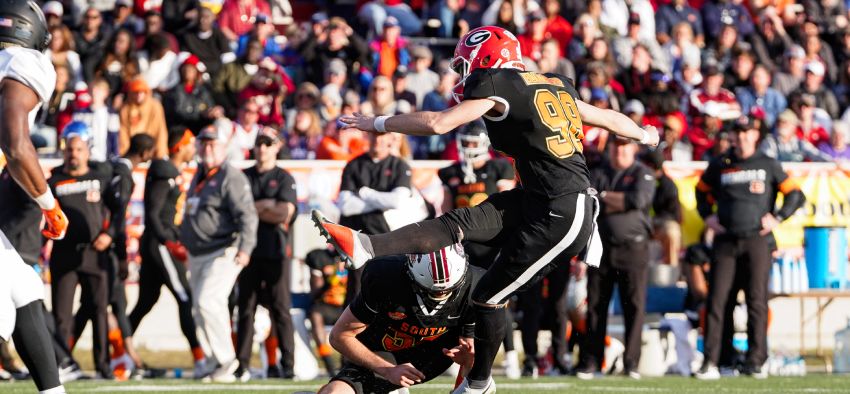 Georgia and Texas' similarities are not restricted to political leanings and costs of living. Like Texas, Georgia has a rich sports culture that fuels passionate fans across both professional and college sports. The state in general, and Atlanta in particular, offers professional teams in football, basketball, baseball, hockey, and soccer.
In addition, Georgia is a haven for college football fans. Looking for a new team to follow? Try the University of Georgia's Bulldogs for a high-performing college football team to love.
Education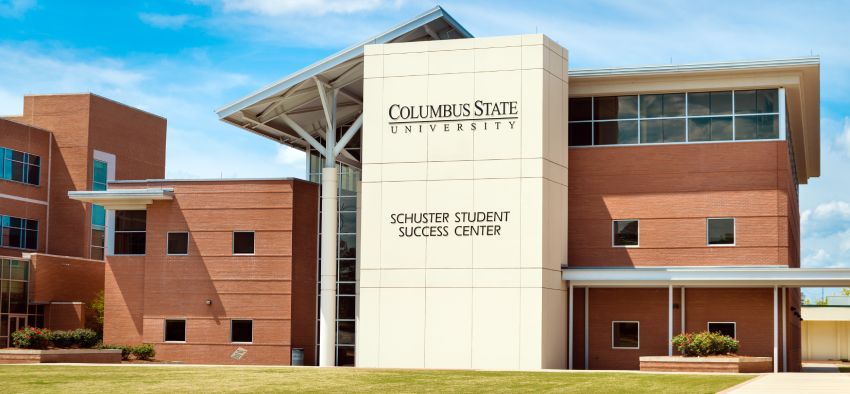 If you are looking to improve your educational prospects in your new home state, moving from Texas to Georgia could be a good idea. While Georgia does not rank at the top of the list of states with the best education, they rank higher than Texas: 19th for higher education and 30th for public education, as opposed to 31st for higher education and 35th for public education.
Looking for a stellar university to attend in the state? Consider any of the following for a renowned education:
Georgia Institute of Technology
Georgia State University
Georgia College & State University
University of North Georgia
Columbus State University
Jobs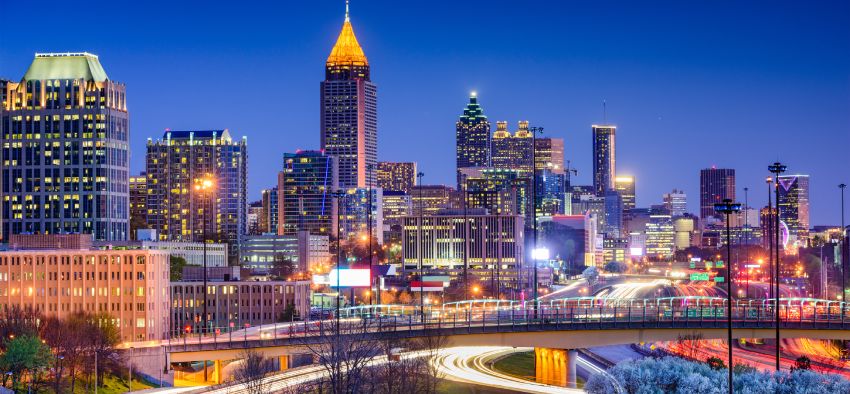 Georgia boasts a thriving economy that has earned it the designation "Top State for Business" from Area Development Magazine for 9 straight years. Home to businesses like Home Depot, Aflac, Bank of America, Chick-fil-A, UPS, and Waffle House, the state offers a rich variety of jobs from which to choose. Discover exciting ways to advance your career and make a good living in this business-friendly, job-rich place to live.
Weather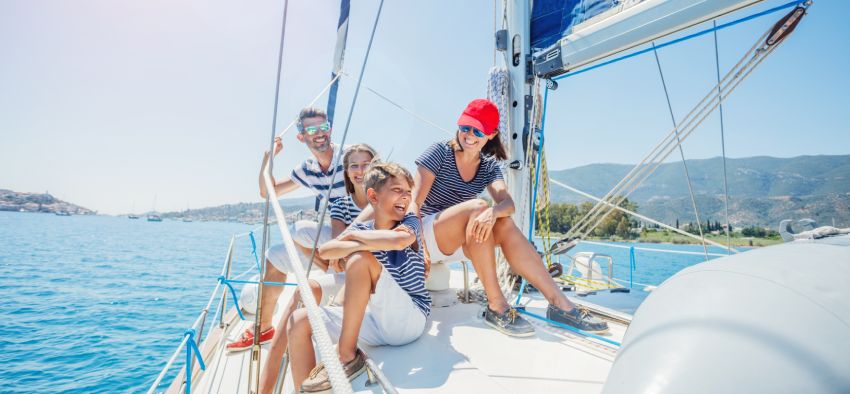 As a Texan, you are accustomed to hot, humid summers and mild winters. When moving to Georgia from Texas, you can look forward to a climate that is very similar to your Texas hometown. Georgia's humid subtropical climate boasts summers in the 90s and winters in the 50s and 60s.
However, Georgia also provides some variety to your experience. If you move closer to the Blue Ridge Mountains, you can enjoy some snow in the winter. Living near the sea provides milder summer temperatures. And in general, you will experience more rain in Georgia than in Texas.
Outdoors and Geography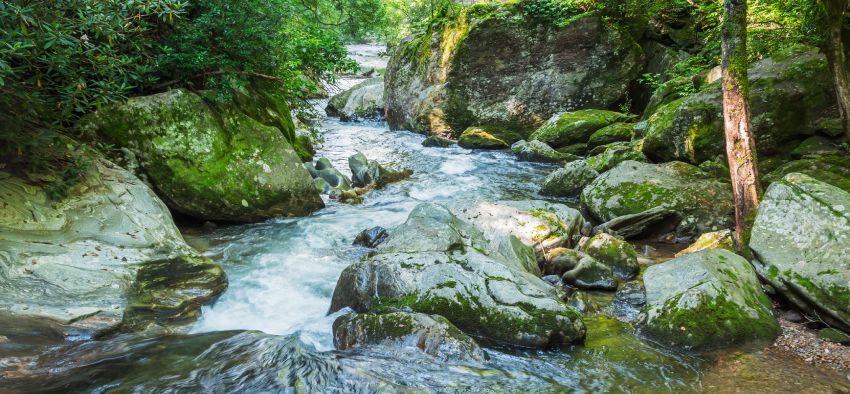 Georgia's geography is diverse, stunning, and unforgettable. In the same small state, you can find all the following:
Mountains
Plateaus
Caves
Valleys and Hills
Forests
Rivers
Waterfalls
Beaches
Swamp
Islands
Salt Marshes
This diversity and jaw-dropping natural beauty afford you many opportunities to explore the great outdoors. When moving to Georgia from Texas, consider adding these outdoor adventures to your bucket list:
Hike the Appalachian Trail.
Hike to the top of a waterfall.
Explore the barrier islands.
Go sailing.
Swim.
Boat.
Go whitewater rafting or tubing.
In addition, Georgia offers many opportunities for hiking, biking, kayaking, running, rafting and more. With the great outdoors available year-round, you can indulge your love of the outdoors in endless Georgia adventures.
If you are moving from Texas to Georgia, be prepared with as much information as you can get about your new state. And find the Texas movers who has all the information, expertise, and training needed to make your move easy. From moving out of state checklists to reliable trucks and storage, here at Ward North American, we are ready to assist you with meticulous care and an unwavering dedication to excellence.