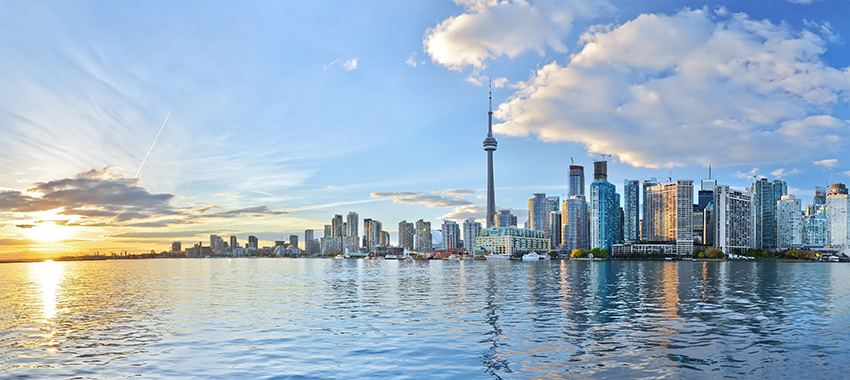 If you are moving from the Lone Star state to the Great White North of Canada, you are in for a major change in culture, weather, landscape, and laws. Before you make the trek to set up home in a new, northern land, take the time to learn about these 10 important changes between Texas and Canada.
U.S. to Canada Visa and Work Requirements
The first and most important consideration when making the move from Texas to Canada is becoming a Permanent Resident so you can work and live in the country without worry.
If you are moving from the United States to Canada, you may be able to obtain permanent residency in as little as 6 months using Canada's Express Entry system. Typically, you need the following to use this system:
Possess 1 or 2 years of skilled work experience
Meet French or English language requirements
Score a 67 on the FSW selection grid OR a Canadian certificate of qualification to practice your trade in Canada OR a job offer to practice your trade in Canada
Other methods to obtain permanent residence status and legally make the move to Canada may take longer but include the following:
Family sponsorship
Permanent job offer from a Canadian company
Startup visa
Provincial nominee programs
In addition, you will need to obtain a work permit to legally work in Canada. To get this permit, you will need to fulfill a number of requirements, including the following:
Have a job offer from a Canadian employer who possesses a Labor Market Impact Assessment (LMIA)
Possess enough resources to support yourself and any family coming with you.
Not possess a criminal record
Be in good health
Moving To Canada Tips
When you are moving from Texas to Canada, there are few tips you may want to follow to make the process simpler, easier, and more streamlined.
Start planning early.
Crossing borders is a big undertaking, and you will need, above all, time to make everything happen. The most time-consuming process will be obtaining the proper documents to enter Canada and set up residence. This process can take 6 months, or even longer, so planning ahead is key. However, you may also need extra time to do everything from find housing to identify the right moving company to relocate your belongings.
Find a moving company to assist.
It may be tempting to load up a moving truck and head over to Canada on your own, but you will be in for a drive that can be around 24 hours, or more. Instead of enduring the stress and risk of moving your belongings on your own across thousands of miles, entrust your things to an experienced moving company like Ward North American. The right business will have experience making cross-border moves, and can alleviate the stress of making sure your things arrive safely at your new home.
Ensure you have the right documents.
Moving from Texas to Canada requires a great deal of documentation. You can make your move easier by gathering these documents ahead of time and keeping them on your person throughout your move. DO NOT PACK THEM WITH YOUR BELONGINGS. Here are some of the papers you should have available to make your Canadian move:
Passport (Make sure it is current)
Health documents such as vaccination records
Work-related documents such as employment letters
Visa or residency paperwork
School information such as degrees and transcripts
Two copies of household items with you
Two copies of the items arriving later – And how much they are worth
Essential documents such as driver's license, marriage certificate, birth certificate
Resume
In addition, make sure you provide Canada with your travel information via ArriveCAN.
Put your financial business in order.
Moving to Canada means adopting the Canadian monetary system. While much of that process will take place once you are in Canada, you can make things a little easier by starting before you move. Take these steps about 3 months before you relocate:
Open a Canadian bank account
Transfer funds into that bank account
Set a budget for after your move
Order Canadian currency to cover expenses before your bank account is active in Canada
Check the money you are bringing into Canada – Anything over $10,00 Canadian dollars must be reported to the Canada Border Services Agency.
Purchase Visitors Insurance.
Your Canadian healthcare will not become active for 90 days after you relocate. Purchase Visitors to Canada insurance to cover your expenses before then. You should also fill any prescriptions before you move to ensure you have an adequate supply on hand while you get settled in your new country.
Best Places to Live in Canada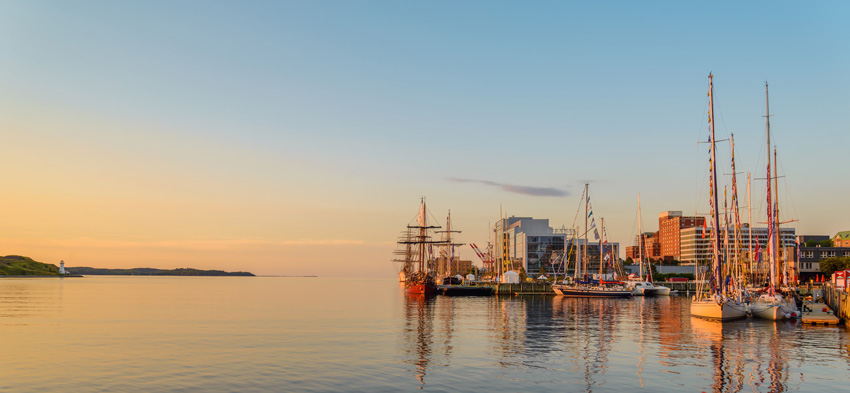 Similar to Texas, and the United States as a whole, there are some areas of Canada that offer a better quality of life than other areas.
When you relocate from Texas to Canada, you may want to consider settling down in one of these cities.
Here is a list of 10 of the best places to live in Canada, based on safety, affordability, and opportunities.
Edmonton
A thriving, family-friendly city in Alberta
Quebec City
An affordable and cultured city in Quebec Province.
Ottawa
A vibrant, youthful city with abundant outdoor and educational opportunities.
Vancouver
A diverse city that is a leader in education, healthcare, transportation, shopping, parks, and more.
Calgary
The largest city in Alberta, with 180 neighborhoods and lots of development.
Edmundston
A vibrant area for local businesses, and an affordable location for living in New Brunswick.
Burlington
A city in Ontario with a relatively mild climate, great quality of life, and world-class hiking.
Toronto
The most populous city in Canada, with abundant job opportunities and cultural offerings.
Wellington County
An extremely safe area in Ontario known for high employment and low crime rates.
Halifax
A gorgeous coastline city in Nova Scotia with affluent salaries.
Vancouver vs. Toronto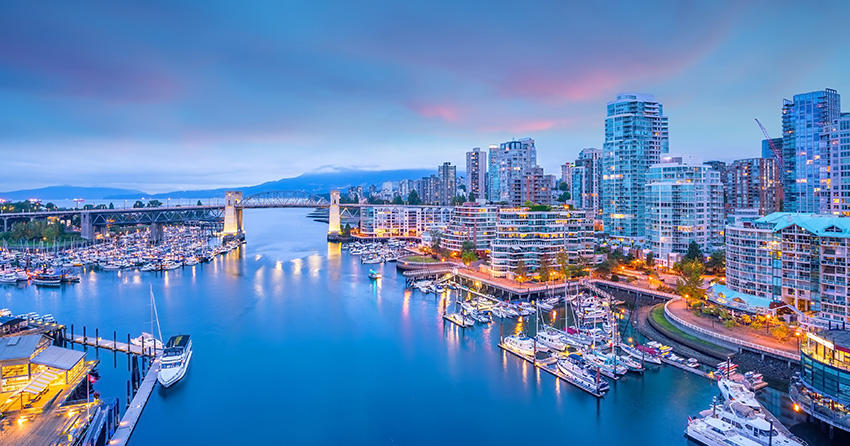 As two of Canada's largest, and most popular, cities, you may find yourself trying to choose between the two when relocating from Texas. The good news is that you cannot make a wrong decision – Both cities have much to offer in the way of employment, culture, education, entertainment and housing. Here is a look at some of the biggest differences between these two appealing locations:
Location and Climate
Toronto sits in eastern Canada and experiences significantly cold and snowy winters. Vancouver is a coastal city in western Canada that experiences cool, rainy, but relatively mild winters.
Employment and Economy
Toronto, as the largest city in Canada and a bustling financial and cultural hub for the country, is similar to New York in its culture and job opportunities. Vancouver, a smaller city of 2.5 million, has a greater population of unemployed individuals but also offers a growing economy in technology, tourism, construction, forestry, and trade.
Diversity
When it comes to cultural diversity, Vancouver stands out. The city attracts residents from all over the world, due to its location as a seaport and its attractiveness in employment and natural beauty.
Climate in Canada
Moving a 24 hour drive away from Texas is bound to introduce you to some major changes in the climate. However, the biggest change for which you will need to prepare yourself is winter. Because Canada is significantly further north than Texas, the entire nation experiences a real and long lasting winter that typically includes significant snowfall.
For example, the western province of Alberta, which is in southern Canada, has average daytime winter temperatures between 5 and 25 degrees Fahrenheit, while occasional temperatures as low as -40 degrees Fahrenheit. Average snowfall in the province is 12-24 inches, though mountain areas may get more.
You can find areas of the country that have relatively mild winters, while other areas have extremely cold and snowy seasons, but no matter where you move, you should prepare to bundle up, practice your snow driving, and get ready to enjoy the snow. Just don't panic the first time the snow sets in: The Canadian infrastructure is well-equipped to handle the weather, and keep roads clear.
Ice Hockey
College football is big in Texas, but moving from Texas to Canada will leave you in the world of ice hockey (and other winter sports). Canadians make full use of their winter weather to enjoy a thriving passion for hockey (Including 7 professional hockey teams). Of course, you can embrace a wide variety of sports in the country, but as one of the national sports, and a vibrant presence almost anywhere you choose to live, you should plan to pick up a hockey stick and start learning the fundamentals of this exciting game.
Celebrities Moving to Canada
Since 2016, a number of well-known people have made the move to Canada. Perhaps the most famous were Meghan Markle and Prince Harry, the Duke and Duchess of Sussex. They transitioned to Canada in March 2020 to get out of the limelight, though they have since moved to the U.S.
Other celebrities may reside in the U.S. but travel to Canada to soak up the country's attractions, and perhaps get a bit of a break from the intensity of their celebrity status. Due to its proximity to Hollywood, Vancouver is the preferred spot for their travels.
Famous A-listers who enjoy vacations in Canada include the following:
George Clooney
Ozzy Osbourne
Ryan Reynolds
Adam Sandler
Exchange Rate
The exchange rate refers to how much your U.S. dollars will be worth in Canada. The exchange rate changes often, so you will need to check the rate when it is time to convert your money into Canadian finances. However, as of May 2022, the exchange rate was 1.28, which means that every U.S. dollar is worth 1.28 Canadian dollars. This exchange rate usually means that your money will be worth more in Canada, though be aware that you may also need to pay fees for changing your money over when you relocate. As a result, you may end up getting just about 1 Canadian dollar for every American dollar you exchange, after fees.
Salaries in Canada
An initial look at the salaries of the United States and Canada makes it appear as if working in the U.S. is more monetarily rewarding. The average annual wage in Canada is $43,867 USD (54,630 CAD), while the average annual wage in the United States is $56,310.
In addition, while the cost of living in the United States as a whole is about 22 percent higher than the cost of living in Canada, living in Texas is cheaper by 9 percent than living in Canada. That means that your salary right now is likely going further than it would in Canada. Make sure that when you move from one place to the other that your new salary will make it possible for you to live comfortably in your new Canadian home.
Official Languages in Canada
When you relocate from Texas to Canada, you should prepare for a bit of a culture shock in the form of two official languages: French and English. And, if you settle in some areas of the country (e.g. Quebec), you may even find that French is the preferred language.
Don't worry though – You can still use and communicate in English while you are in Canada. Just don't be surprised if you learn some French along the way. It can make it easier to communicate in some areas of the country, and ease of communication is key for fully enjoying your new home.
Moving from Texas to Canada can be a big change, but it can have many benefits. Take the right steps to prepare, and find a mover, like Ward North American, who is confident, experienced, and committed to making your cross-border move as easy and as stress-free as possible.