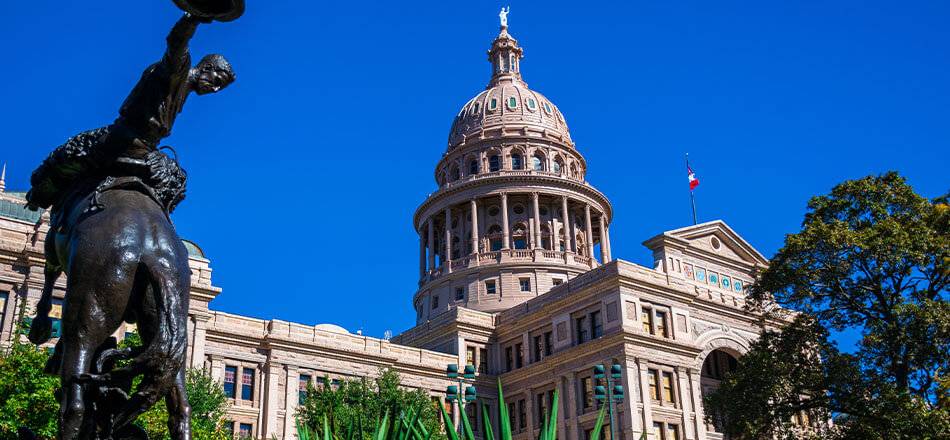 Planning an out-of-state move? You're not alone — about 35 million Americans pull up stakes every year. Some move across town while others move across the country, and the reasons for relocating are varied. People may move for work, to set up new households, or to choose new homes in search of better opportunities.
Moving to a new home can be (and often is!) exciting. When you move to a different state, however, or a place that's out of your element, it can also be a bit of a culture shock. Preparing for those differences can ease the transition from old home to new.
Texas, the largest state in the contiguous U.S., has a culture and feel unlike any other. Here are eight facts to know about the state, and the people who live there:
There is no state income tax

You read that right — you won't pay state income tax when you live in Texas. However, cities and counties can add their own sales taxes to the state's sale taxes, so you may spend more at the grocery store or gas pump. Plus, real estate taxes can be high.

Football is king

Texans love football, from high school to pro teams such as the Dallas Cowboys and Houston Texans. They don't just follow football — many Texans eat, sleep and breathe it.

You'll save money on rent — and utilities

There are plenty of rental properties available, and rents are usually affordable, which is good news if you plan to lease. Buyers will also score good deals on real estate. Utilities tend to be less expensive in Texas than many other states because the state is deregulated, which means that utilities compete against one another for consumers. That typically means lower prices across the board.

Barbecue is everywhere

Meat, meat and more meat — that's what you'll find on most restaurant menus. There are options for vegetarians, but meat-eaters are definitely in the majority here. Every region seems to have a distinct spin on Tex-Mex favorites and Texan barbecue, so bring your appetite.

You'll need a vehicle

The largest cities have public transportation, but if you live outside those areas, you'll want a car in which to get around. The sheer size of the state and many of its cities make public transportation inefficient.

It's hot

Like really, really hot, at least during much of the summer months. Still, winters are mild, spring and fall are lovely, and air conditioning is pretty much a given in every home and business in Texas. That makes the hot summers bearable, all things considered.

You'll hear Southern twangs

Yes, people here speak more slowly than you may be used to, and you'll hear phrases such as "ya'll" (as in "you all") and "fixin' to" (as in "going to"), but you should be be able to follow along easily enough.

State pride is a point of pride

Texans love their state and don't take kindly to outsiders running it down — so step carefully with any shortcomings you may notice. When you move to Texas, do so with an open mind and a welcoming attitude. You may find that in no time, you've embraced all that this state offers and found happiness in your new home.
Planning a move to Texas, or any other state? Contact us to learn how we can take the stress out of relocating.