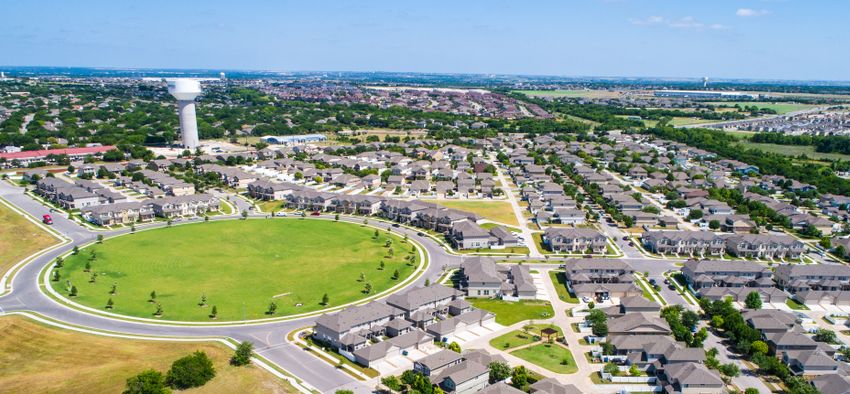 Pflugerville, Texas, has an unusual name, but an outstanding reputation as one of the best places to live in Texas. Ranked #17 in the state for livability, this home to more than 65,000 people sits just 30 minutes north of Austin and offers a peaceful suburban environment, beautiful outdoor spaces, and a friendly vibe. With exciting entertainment options and a growing job market, Pflugerville is an ideal place to enjoy family-friendly suburban life.
Numerous Educational Opportunities
From elementary school to higher education, Pflugerville offers many excellent options for students. The public schools in the area are highly-rated, while the city is just minutes from the University of Texas at Austin. Students can also choose from 18 other private and public colleges within 30 miles of the city, and numerous private elementary and high schools.
Waterfront Outdoor Spaces
Many cities in Texas boast beautiful outdoor spaces to complement the state's year-round warmth. However Pflugerville stands out because of its access to waterfront outdoor activities, thanks to the 180-acre Lake Pflugerville, a reservoir designed to provide drinking water for the city but also used for swimming, fishing, boating, hiking, biking, and annual events. Other outdoor spaces include parks by Gilleland and Stoney Creek for space to enjoy the weather that rarely gets below freezing.
Proximity to a Waterpark and Skate Park
Pflugerville doesn't just offer outdoor spaces by the water. This vibrant city is also home to Typhoon Texas Water Park and Northeast Metropolitan Skate/Bike Park. Both are well-loved recreational spaces that are known for being safe, clean areas to have fun.
Revitalized Downtown
Pflugerville is home to a historic and walkable downtown area known as Old Town. Over the last few years, Pflugerville has been revitalizing Old Town, creating a vibrant space for dining, drinking, entertaining, working, and living. Residents can enjoy outdoor gardens to walk, relax, and hold events, delicious dining options, live music, and more in this area. Pflugerville's revitalization project is ongoing, focusing on improving parking and making other updates to preserve the downtown area's historic charm while continuing to bring the area to life.
Growing Job Market
The Pflugerville job market is strong, with a per capita income that is 12% higher than the national average and abundant job opportunities available in industries such as science, technology, manufacturing, and retail. The unemployment rate is also almost 30% lower than the national average. In Pflugerville, you can find more jobs, better salaries, and exciting opportunities for residents.
Pflugerville is a suburban gem in the Austin area and is ready to offer you a warm Texas welcome should you choose to move there. If the strong educational opportunities, waterfront activities, vibrant downtown, and growing economy appeal to you, then start planning your move.
Don't forget to make your move less stressful with the professional-strength movers at Ward North American. We have years of experience moving people throughout the world, and can make your move to Pflugerville a seamless transition to a wonderful new chapter in your life.