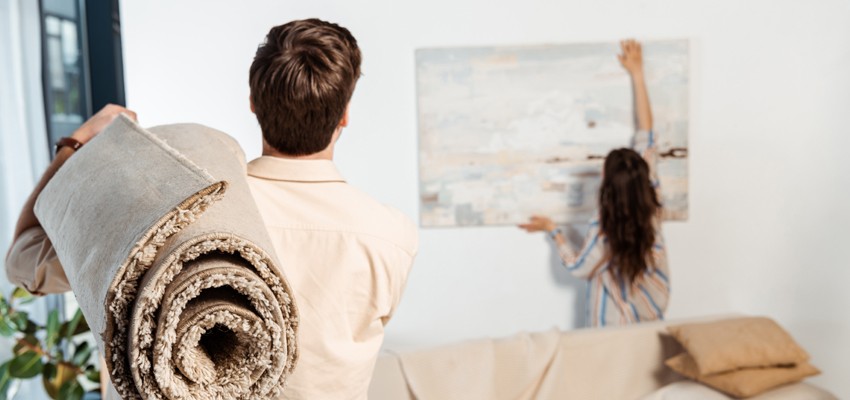 Valuable or even just sentimental pieces of art require special attention when you move. While less fragile belongings may fare well in a regular cardboard box with some bubble wrap, fine art requires careful preparation and handling in order to successfully make the journey to your new home.
Prevent costly damage to your favorite and most important paintings, statues, and vases by following these tips for preparing fine art for moving. Then hire the movers who treat all of your most valuable belongings with the care and experience they deserve.
Purchase extra insurance for your fine art
Ideally, you should already have insurance for your art collections. However, before you move these items, you may wish to purchase extra moving insurance to specifically cover these pieces in case of accidental damage or loss during the move.
This added insurance is important because your regular homeowner's or moving insurance policies will not cover particularly valuable belongings like paintings. Fine art moving insurance will specifically cover those pieces and give you greater confidence during your move.
Collect the proper packing materials
Packing peanuts and cardboard boxes from a box store will not protect your fine art from damage during a move. Your fragile items need to be thoroughly protected with specialized packing materials.
Collect the following materials before you begin wrapping up your paintings and statues for the moving truck:
Artist tape
Cardboard corners
Glassine paper
Foam boards
Acid-free paper
Bubble wrap
Crates or large boxes
Gloves
Tissue paper or other filler paper
Exacto knife or scissors
Tape gun
Also make sure that you size your boxes correctly. For paintings in particular, your boxes should be a little bit wider and taller than your painting. Mirror or Flat panel TV boxes often work well to store your paintings.
Use packing best practices for your fine art
Once you collect the materials you need, you can begin preparing your fine art for the move by protecting it and packing it appropriately.
There are a few best practices you should follow to give your artwork the best chance of making it to your new home without a scratch.
Use gloves
Touching art with your bare hands can transfer oil onto the art, leading to discoloration and damage. Treat your fine art with care by using gloves to pack and transport these valuable possessions.
Tape glass with an X
An X across the glass will hold it in place if the glass breaks during transit, protecting the art and your movers' hands.
Protect the artwork with acid-free paper and/or glassine
Specialized paper that is air, water, and grease resistant and that does not contain potentially damaging acid provides a protective barrier for your artwork.
Add cardboard layers
You can further protect your artwork by placing sheets of cardboard on both sides of your artwork to absorb any bumps or shocks along the way.
Cover your artwork cardboard corners
The corners are often the parts of the artwork that take the brunt of any bumps. Protect them with cardboard corners that absorb any jostling.
Add layers of bubble wrap
Add layers of bubble wrap around your artwork as an additional layer of absorbent protection. Only add this layer after you have protected your artwork with glassine and cardboard.
Remove gaps in your boxes
Fill in any gaps in your moving box with padding. Check the amount of movement in your box after adding the padding, and continue to add filler until your artwork no longer moves.
Label your boxes
Clearly label all of your boxes "Fragile"
Hire the right movers
Whether you need help preparing your fine art for moving or want movers who can do all the prep and moving for you, you need the right help.
Ward North American has the specialized moving services you need to enjoy peace of mind while relocating your valuable art. We have years of experience moving high-value and fragile items.
We can pack your items, take them to the truck, and move them without any damage to your items, while you focus on other important aspects of your move.
When you need movers, choose the ones who treat every move like it is their own-choose Ward North American!