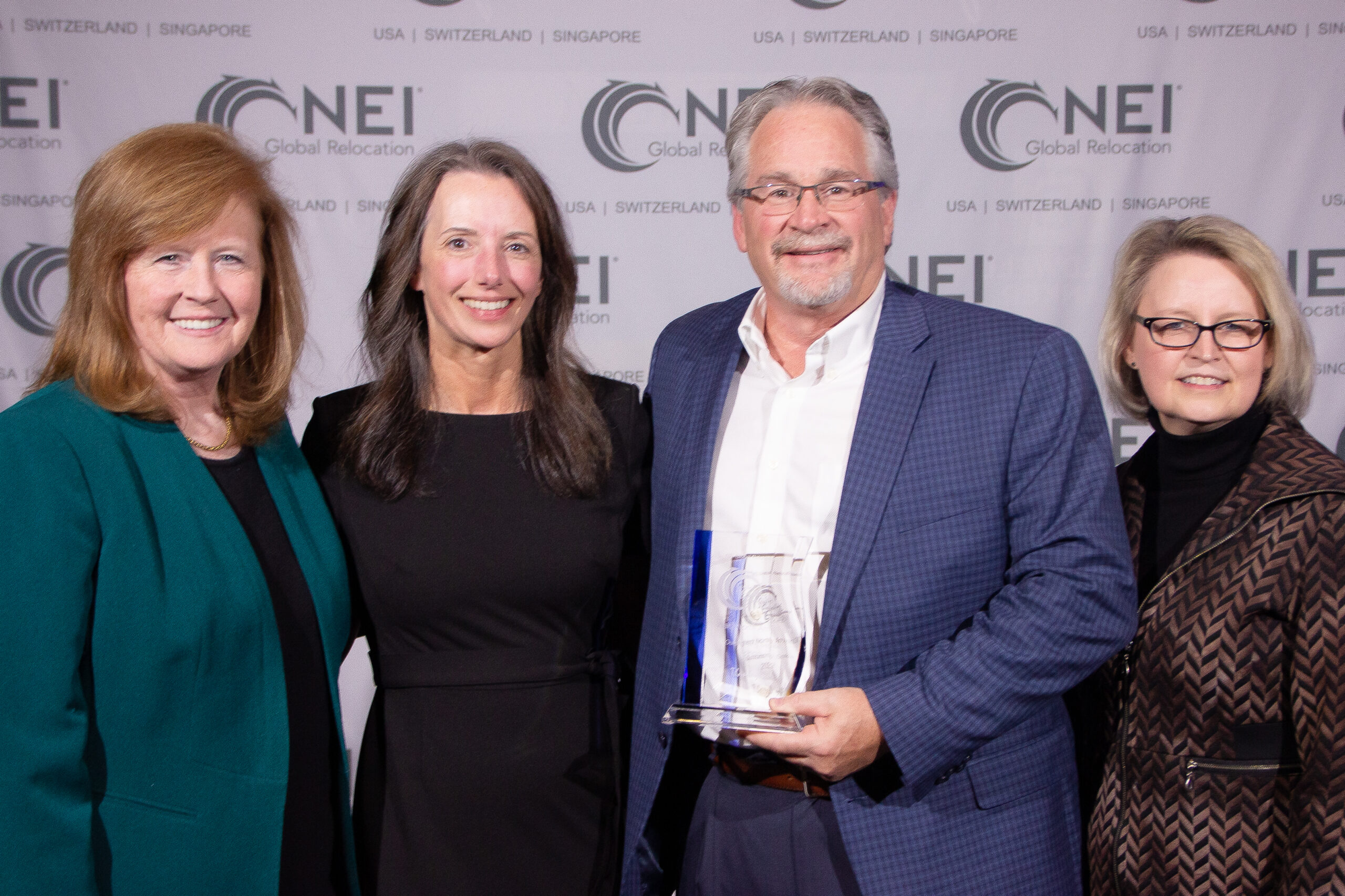 On October 20, 2022, Ward North American received NEI Relocation's Service Exceeding Expectations Award in the category of Household Goods.
NEI Relocation gives these awards annually to their Service Partners who achieve exceptional scores on NEI's scorecard process.
Ward North American is a multi-year winner of this award. Kevin Ankenbauer, owner of Ward North American and other representatives from Ward were present to receive it.
"Our Service Partners are an extension of NEI, and we feel it's necessary to distinguish those who consistently prove that they are devoted to achieving our company's mission of providing Service Exceeding Expectations to our clients and their relocating families," said Al Blumenberg, SCRP, NEI SVP, Revenue and Global Partner Relations, in a press release.