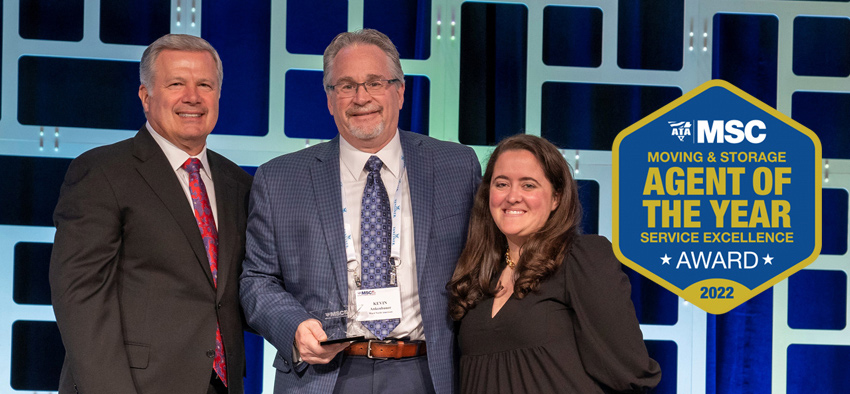 Ward North American is proud to announce that we have received the 2022 MSC Agent of the Year Service Excellence Award from the American Trucking Association (ATA). As one of the industry's most prestigious awards, it recognizes Ward North American as THE national leader in stellar customer service.
This award is also one of the top recognitions given by the ATA's Moving & Storage Conference (MSC). The MSC is the leading national organization for moving companies and their suppliers.
Given to only one van line agent annually, the Agent Of The Year Award must be earned through a nomination from the van line and a proven track record of service that benefits clients, the industry, and the community as a whole. The winning agent demonstrates the following achievements:
Industry-changing innovation
Corporate responsibility and community benefits
Employee support
Enhanced industry image
Best practices development
Ward North American also received this award in 2014 in recognition of our groundbreaking, industry-leading approach to customer care and moving services.
As a two-time recipient, Ward North American cements its place as a leader in customer service and proves that our professional training, expert services, comprehensive customer support, and unwavering dedication to treating every single move as if it were our own is an integral part of the way we do business.
Ward North American received its award at the ATA's MSC Annual Event which took place March 7-9 in Orlando, FL.