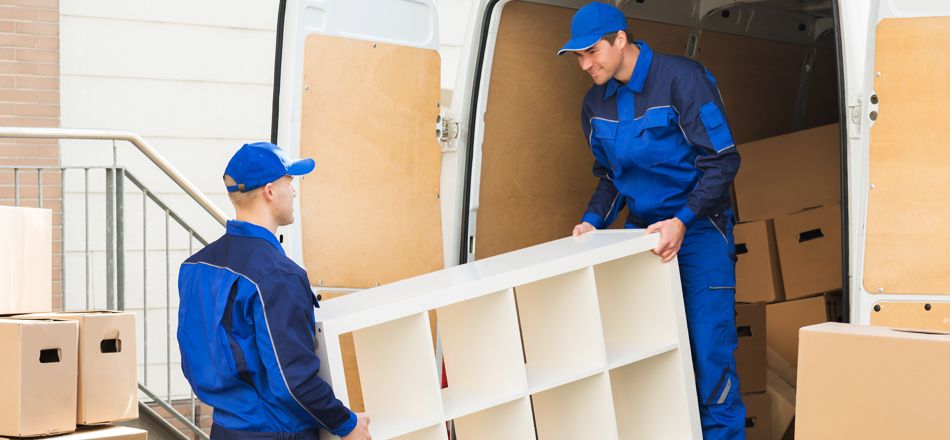 Moving can be expensive. Paying for new housing, storing your belongings, arranging transport for yourself, and the other tasks of relocating can quickly consume your budget before you even think about the costs of hiring a mover.
Faced with tight resources, many people opt for the least expensive mover they can find. Making price the determining factor in which mover you choose, however, usually means you end up paying in other ways.
Here are five reasons you should avoid hiring the cheapest movers for your next trip.
Hidden Costs
A moving company that provides a quote significantly lower than the rest of its competitors may not be giving you the full picture. Sometimes, less than honest movers will fail to include potential fees in their initial estimate. Once you complete the move, you end up with a host of additional expenses that drive your total price up.
Before choosing a mover, make sure you understand what their quote covers, and make sure you know whether you will be accountable for additional fees, such as the following:
Packing labor and supplies
Additional moving insurance
Assembly/disassembly fees
Bulky items
Long distance fees
Storage fees
Travel fees
You should also make sure you receive a written estimate before you hire the mover. Having the cost in writing will prevent the mover from charging you significantly more after they finish the job for you.
Even when providing a non-binding written estimate, a mover cannot charge you more than 10 percent over the initial estimate, giving you peace of mind that the cost you are promised is the price you will pay.
When looking for moving quotes, never commit to a mover without getting the total cost in writing. Instead, choose a mover who takes the time to understand your move (including, preferably, coming over to look at your items and discuss details, such as packing needs, storage requirements, and bulky or heavy items) and who provides an accurate, written quote that includes all charges.
Potential Scams
Some movers attract customers with extremely low costs, only to steal additional money from them once they earn the job.
One common example is to hold your belongings for "ransom", refusing to release your things until you pay additional fees. Other movers may take a deposit or payment for the job and disappear, never even showing up to move your belongings.
While any honest company would never deceive their customers in this manner, hiring the cheapest possible mover increases your chances of losing money and time to a moving scam.
Instead, vet any moving company you consider for the job, ensuring that they have a strong reputation for reliability and honesty. Only then should you take the cost of their services into consideration.
Stolen Goods
Movers who charge prices far below their competitors may also force you to pay for their low costs by stealing your valuable belongings. Most often, theft occurs when you require storage of your belongings because you may not notice your missing things right away. By the time you remove your items from storage and discover the theft, the movers are long gone.
Not every inexpensive mover will steal from you. However, only thinking about price instead of additional factors, such as reliability, references, and reputation, makes it more likely that you will encounter dishonest companies. Protect yourself and your belongings by choosing a mover you know you can trust.
Lack of Experience
Even above board but cheap movers may not be the right choice for you. Some businesses charge low fees because their employees lack the experience and training required to safely move your belongings.
Hire inexperienced movers, and you find that they cut corners in order to complete the job quickly, or mishandle your belongings. Ultimately, you may pay for your choice in damaged goods, missed deadlines, and stress.
Professional, trained movers are particularly essential if you are trying to move valuable, bulky, or heavy items or have specialty moving needs (Such as long-distance or transatlantic moves).
However, even when moving your household from one city to another, you want your belongings to arrive promptly, and unscathed. Loss of items costs you money and, in the case of sentimental items, emotional pain.
Choose an experienced mover who treats your belongings like their own and who provides thorough training for every single one of their movers.
Unregistered and Unlicensed
Both states and the federal government have rules regarding the licensure and registration that  movers must obtain.
Check with your state to find out what the rules are for movers handling your relocation and, if you are moving across states, find out what the federal regulations are that should govern your interstate movers.
Then, make sure that the movers you hire have the appropriate registration and licensure. These allow the mover to be monitored and held accountable for their actions, and helps to ensure that they are an honest business whom you can trust with your belongings.
The mover should also be insured so you do not have to pay for damage to your belongings or other problems that arise during the move. Ideally, the mover should also offer additional insurance that you can purchase to extend coverage on any damage your belongings experience during the move.
Some movers who are unregistered, uninsured, or unlicensed, will charge much lower prices in order to earn your business. Hiring them may save you money but leaves you without recourse if something goes wrong.
Check a mover's credentials before hiring and choose only registered, licensed and insured movers you know you can trust.
Moving can be a big expense, but do not skimp on your mover. Hiring the cheapest possible mover you can find opens you up to the possibility of running into big and expensive problems. From scams and theft to inexperience and carelessness, the wrong mover can cost you more than they save you.
Stay Away From Cheap Movers, Hire Professional Movers
Ward North American is a mover with a reputation for superbly trained, and supremely reliable, professional movers. Let us show you what we can offer you, from total packing services to interstate and transatlantic relocation, all with professional-strength experience you can trust.