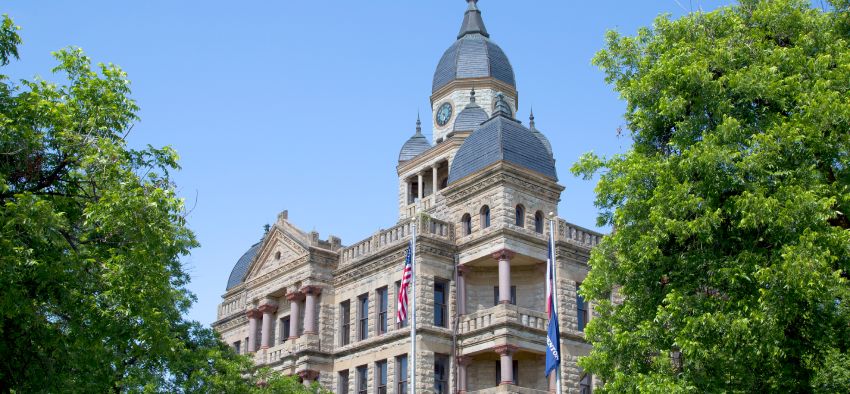 Denton, TX, holds a prominent position as the seat of Denton County and as one of the 25 fastest-growing cities in the country (A title it has held since 2006). What is it like to live in Denton, Texas? This bustling college city of more than 136,000 offers easy access to vibrant Dallas, incredible music and entertainment, a strong cowboy scene, and an affordable cost of living, all within a friendly environment that is notable even for a Texan town.
Superior Higher Education Opportunities
Living in Denton, Texas, means living in a college town. The local universities, the University of North Texas and Texas Woman's University, attract 50,000 students every year. Far from creating an undesirable party atmosphere, the proximity of institutions of higher education make Denton the place to be for receiving an excellent education. Both universities are well-regarded and are capable of providing a solid education across any number of degree programs, while Texas Woman's University is known for leading the way in providing women with the skills and training they need to pursue equal job opportunities alongside men.
One of the Nation's Best Music Scenes
Denton may provide some impressive educational opportunities, but it is really known for its music scene. Recognized as one of the leading music scenes in the nation in 2008 and 2014, and covered in feature articles in The New York Times and The Guardian, Denton is the place to be if you love music.
Denton's independent music scene is thriving, with multiple festivals dedicated to music. The most famous include 35 Denton, the Denton Arts and Jazz Festival, and the Denton Bluegrass Festival.
If you love music, then you will love living in Denton, where you can take advantage of the many low cost or free musical events hosted by the universities. The University of North Texas, for example, boasts musicians Roy Orbison, Norah Jones, and Don Henley as alumni, and the campus itself has a famous performing arts center called the Murchison, where you can go to see incredible live performances.
Historic Downtown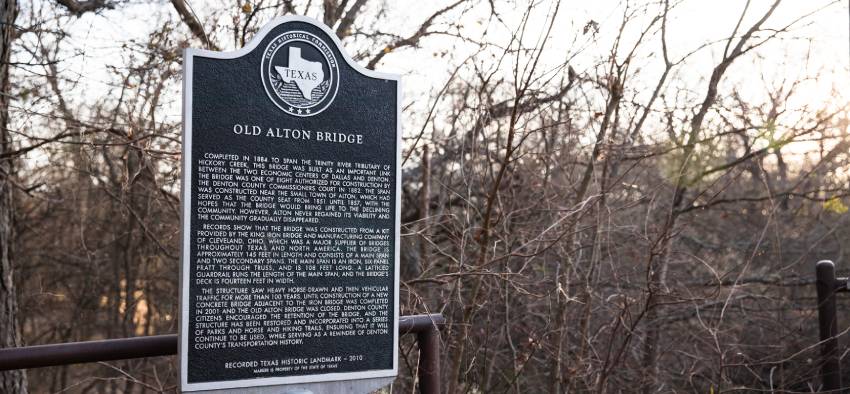 Denton's downtown, called Denton Square, is an historic area, at the heart of which is the Denton County Courthouse-on-the-Square. The oldest building in Denton, it is registered in the U.S. Register of National Historic Places and was restored in 1986.
Today, the entire square is a bustling and revitalized center of the city, where you can enjoy plentiful shopping, entertainment, and historical attractions.
Progressive Environment
Texas is known as a conservative state, but Denton is known for its progressive views. That makes living in Denton an appealing option for anyone who wants a more liberal environment while enjoying all of the advantages of living in Texas.
In addition, Denton is known for its welcoming atmosphere that boasts a lower rate of racism and discrimination than other Texan cities. Comfortable, welcoming, progressive, and accepting, it is no wonder that people flock here.
Affordable Cost of Living
Denton may be growing rapidly, but it is still far more affordable than some of the state's big cities, such as Dallas.
Denton's cost of living is about 3 percent lower than the national average. While higher than the Texas average, it is still extremely affordable, especially for such a growing and vibrant city. Expect to find that essentials such as groceries, utilities, and transportation cost less than the national average, and that you can buy or rent a home in the city for just about the national average.
Being able to afford the essentials, while having a little bit left over to enjoy Denton's many bars, restaurants, and entertainment venues, means living in Denton can be a rewarding experience that makes an enjoying life possible.
A Vibrant Cowboy Scene
Denton is a Texan city, and it embraces that part of its identity with a love of cowboys. This city boasts the 9-day North Texas Fair and Rodeo. With almost a century of family-fun, exciting rodeo contests, and incredible food under its belt, this is one of the highlights of living in Denton.
If you want to experience cowboy life outside the rodeo, you can also take advantage of the many horse ranches that dot the area. Pursue horse riding, enjoy the open country, and more, all when you choose to put down roots here.
Denton Neighborhoods
If you move to Denton, you have many desirable and affordable neighborhoods from which to choose. In general, the most popular neighborhoods, and the most expensive homes, lie in the southeast section of the city. However, you can also find safe and affordable places to live in Denton in other areas of the city.
Perhaps the best place to live in Denton, or at least the most upscale, is the Ponder neighborhood. Stable, affluent, and quiet, this is a peaceful place to raise a family, enjoy retirement, or live comfortably near cities such as Decatur, South Lake, and Frisco.
If you want affordable real estate in a safe location, you may prefer to live in Cooper Creek. The median home price is almost half that of the median home price in Ponder, but the area is still quite safe and stable. With a variety of home types, and located near cities such as McKinney, it can be one of the best places to live in Denton.
Other neighborhoods in Denton where you may want to put down roots include the following:
Green Valley
Fm 2181/ Helm Ln.
Carter
Fort Worth Dr. / James St.
Living in Denton, Texas, offers you numerous opportunities to enjoy the cowboy life, great music, awesome educational opportunities and more, all within an affordable and friendly atmosphere.
If you are ready to make the move to Denton, let Ward North American help. Our professional movers are committed to treating your move like their own, so you can complete your move more quickly and start to get settled in your exciting new city.