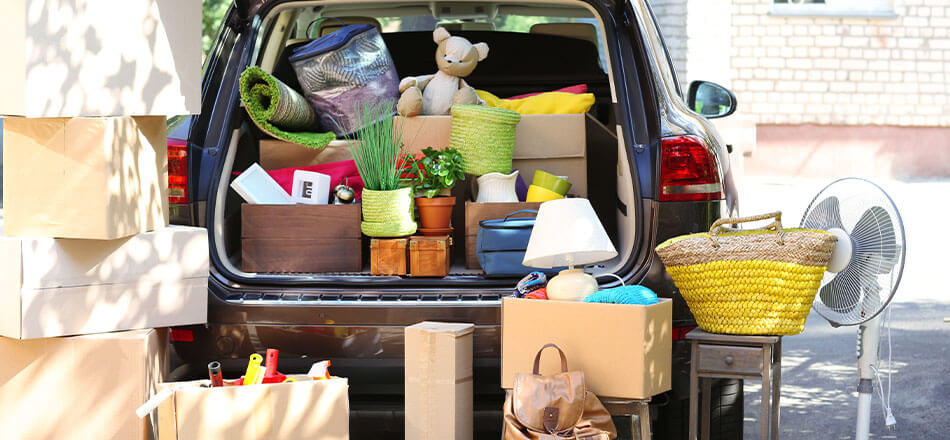 There are plenty of reasons why summer is the most popular time of year to move into a new home. Families don't have to worry about relocating their kids to a different school in the middle of the year. More homes are sold in the summer because curb appeal is at its peak. It's also easier and more comfortable to move your belongings in T-shirts and shorts than in parkas and mittens. Although there are a lot of reasons why summer is the most popular time of the year to move, that doesn't mean moving in the summer is any easier than at any other season. In fact, moving during the summer can be a real hassle if you aren't prepared for it. If you're planning to move this summer, here are some tips to help you overcome some of the most common problems you might experience.
Plan as Far Ahead As You Can
Because summer is the most popular time of year to move, companies and supplies will be at a premium. To avoid paying higher rates, it's a good idea to book your movers and buy your moving supplies as early as you can. You'll also save yourself the trouble of having to settle for a moving company that's your third or fourth choice because all of your top choices were already booked. Additionally, it's a good idea to plan your moving day to avoid weekends and holidays, when everything will be more expensive. Try to choose a day in the middle of the week, if possible, and you should get better rates.
Allow Plenty of Time for Packing
A common mistake people make when moving is not giving themselves enough time to pack everything properly before the big day. This piece is even more important when moving in the summer. Hot, steamy weather can derail your packing schedule, and it's easy to get distracted by spontaneous summer activities.
Take Care When Packing Heat-Sensitive Items
Electronics, CDs, DVDs and houseplants are just a few of the items that may not survive your summertime move unless you take extra care with them. Moving vans and trucks typically aren't climate-controlled, and the summer heat will be amplified inside of them. If you can, try to transport these items in your own car or truck — where you can keep the interior air-conditioned as much as possible.
Beat the Heat
Moving heavy boxes in the heat is a recipe for disaster unless you're properly prepared. Try to start your move early in the morning, when the temperatures won't be as high, and take a break around noon to avoid the worst of the heat. Always make sure you have plenty of water on hand to keep you and your crew hydrated. Also, don't forget to run your air conditioning or leave windows open so your house is properly ventilated. Be sure you and your moving crew wear sunscreen, too.
Watch for Scam Artists
Summer being the most popular time of year to move means there are plenty of disreputable movers looking to make a quick buck, so be on your guard. Don't do business with movers that ask for a big upfront cash deposit or present you with paperwork that doesn't match their estimates. If something seems too good to be true, it probably is.
Chances are, if you're moving to a new home, it will be during the summer. To avoid a lot of the hassles that come with moving during the summer, contact Ward North American to put our professionals in charge of your move.