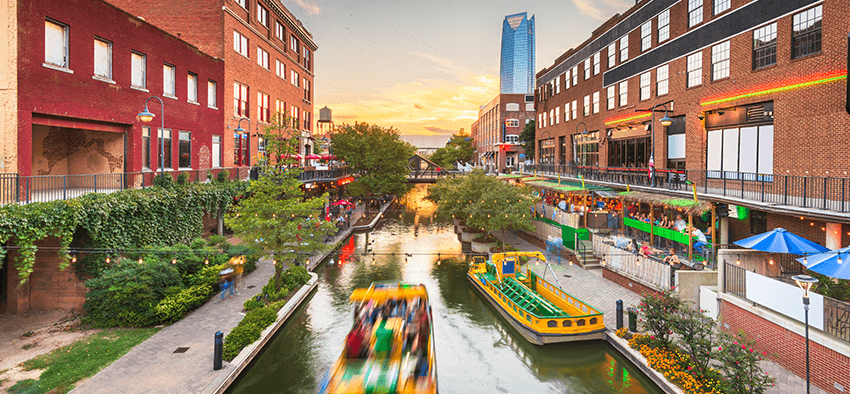 Oklahoma is one of the most popular locations for Texans looking for a new state to call home. In 2019, a total of 26,383 Texans moved to Oklahoma, and the Sooner State was the 3rd most popular destination for migrating Texans. Before you pack up and move to this Lone Star State neighbor; however, you may benefit from learning a few things about the differences between these two locales. Read on to learn 10 of the most important pieces of knowledge that will make your move to Oklahoma a less stressful experience.
Moving Costs From Texas to Oklahoma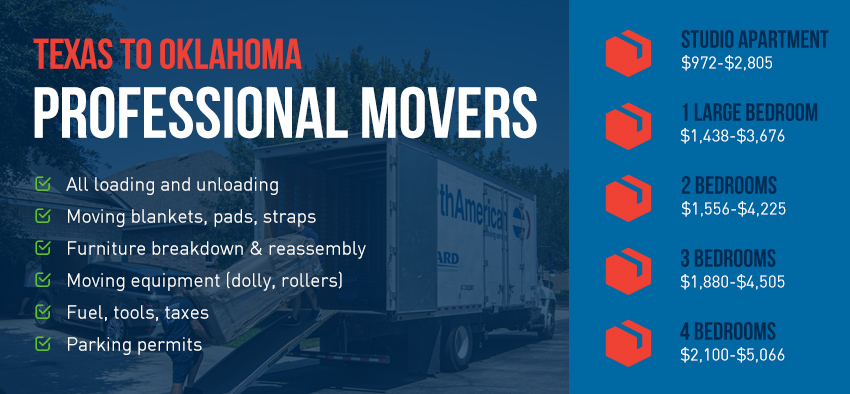 Moving from Texas to Oklahoma can be an exciting time, but blowing your moving budget will not be. That is why Ward North American provides you with a dependable, accurate, and comprehensive moving quote. Examine the average cost of moving with us, and then contact us for a free quote tailored to your specific needs.
Moving Estimates
| | | | | | | |
| --- | --- | --- | --- | --- | --- | --- |
| FROM | TO | Studio Apartment | 1 Large Bedroom | 2 Bedrooms | 3 Bedrooms | 4 Bedrooms |
| TX | OK | $972-$2,805 | $1,438-$3,676 | $1,556-$4,225 | $1,880-$4,505 | $2,100-$5,066 |
Cost of Living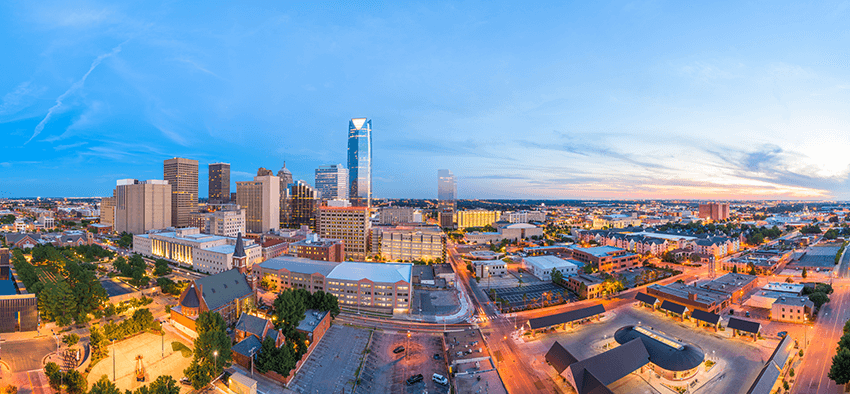 One of the primary considerations for any move is whether you can afford to live in your new location. While factors such as the city you choose and the job you hold impact your daily expenses, some states are simply more expensive to live in than others.
When comparing Texas and Oklahoma, the good news is that a relocation to Oklahoma is likely to save you money. The state as a whole is 10.2 percent less expensive than Texas. Plan to save on everything from food to housing and transportation. The only thing that will cost you more? Healthcare, which comes in at a whopping 15 percent above the national average, and more than 20 percent more than in Texas.
You are likely to realize the biggest savings in housing. With a median home price of $146,600, Oklahoma's housing market is 46 percent less expensive than the national average, about 30 percent less expensive than the Texas housing market, and one of the least expensive real estate markets in the nation. Moving to Oklahoma might just be the perfect way to finally afford your dream home!
Driver's License and Vehicle Registration
When moving from Texas to Oklahoma, you will need to move your driver's license, vehicle registration, and title with you. The process is relatively straightforward in the state. However, here are a few considerations to be aware of before you begin:
You have 30 days to transfer your out-of-state title to an Oklahoma title.
You will need to provide proof of inspection and insurance to transfer your title.
Title transfers occur at tag agencies.
License and Registration:
Transfer your vehicle registration before you transfer your license.
Complete your registration, license transfer, and title transfer at your nearest DPS location.
Prepare to pass a vision test, but not a written or driving test.
Bring your out-of-state license and another form of ID (e.g. passport)
Gun Laws
Oklahoma is a welcoming state when it comes to gun laws. Residents who are at least 21 years of age may generally carry firearms concealed or unconcealed without a permit. Under reciprocity agreements with other states, including Texas, Oklahoma also recognizes and honors concealed and unconcealed carry permits from other states. In addition, Oklahoma respects the constitutional carry laws of other states, including Texas. That makes bringing your gun easier when moving to Oklahoma from Texas.
Politics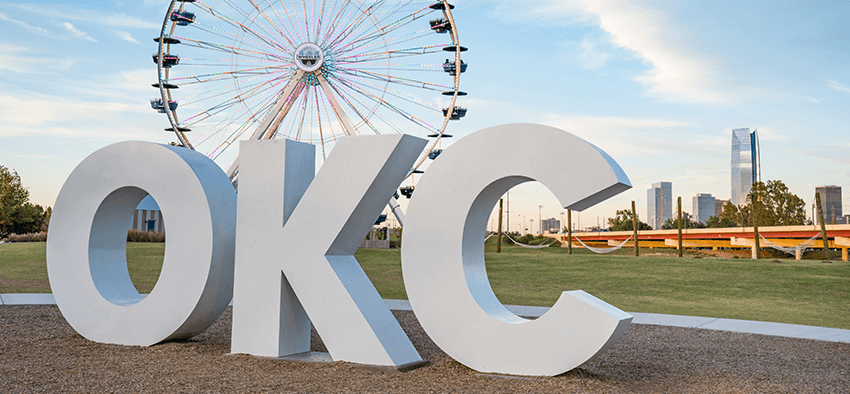 Oklahoma is a firmly Republican state, with about 45 percent of its residents identifying as or leaning toward the Republican party. This conservative bent means that you are likely to find a political climate similar to Texas' own red state leanings. However, if you want to live in a more progressive environment, you could try moving to some of the state's more liberal cities: Oklahoma City, Midwest City, Bethany, and others.
Taxes
While taxes are a constant no matter where you live, the amount you pay varies from state to state (and city to city). When moving from Texas to Oklahoma, you can expect to find some variations in tax rates. Texas, for example, has no state income tax, while Oklahoma's state income tax can be as high as 5 percent. Oklahoma's base sales tax is 2 percent lower than in Texas, but the highest possible sales rate in Texas is 3.25 percent lower than the highest sales tax in Oklahoma.
When you compare the overall tax burden of the two states, however, Oklahoma comes out on top: It's total tax burden is 7.7 percent, while Texas' is 8.22 percent. That means that you will pay fewer taxes overall in Oklahoma.
Sports
In many ways, Texas is a sports mecca. From college football to NFL football, MLB baseball to professional basketball, many people in Texas have strong loyalties to a sport, and a team. That makes for an exciting sports scene, especially in the bigger cities such as Dallas and Houston.
Oklahoma, on the other hand, only has one professional sports team: The NBA team Oklahoma City Thunder. The good news is that you may still end up close enough to Texas to attend the occasional game with your favorite Texas team, but you should move to Oklahoma from Texas prepared for a much quieter sports scene.
Education
A great education is close by whether you live in Texas or Oklahoma. However, Oklahoma's public schools are generally ranked higher than those in Texas. The Sooner State is ranked 18th in the nation for the quality of its public schools, while Texas is ranked 34th. If you want great colleges and universities, try attending the University of Oklahoma, which is ranked #1 in the state. Other top universities to consider include the following: Oklahoma State University, the University of Tulsa, the University of Central Oklahoma, and Rogers State University.
Jobs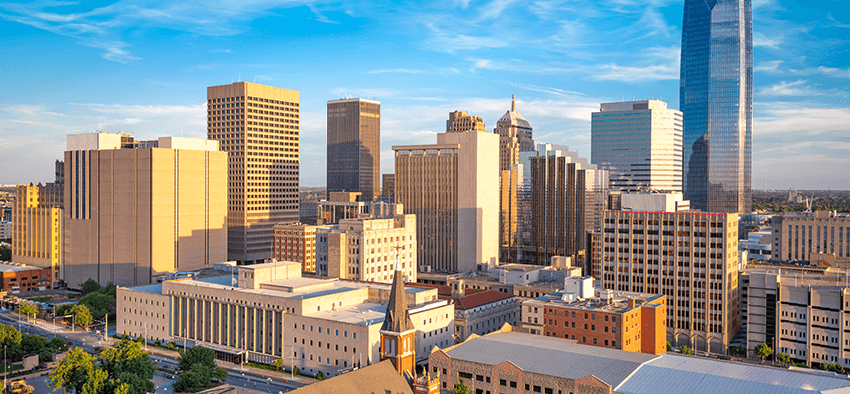 When moving to Oklahoma from Texas, you want to make sure you have a good job lined up. The good news is that Oklahoma is set to experience a 10.4 percent growth in available jobs by 2030. These jobs will occur in some of the state's most vibrant industries, including aviation, biotechnology, energy, transportation, government, health care, hospitality, and telecommunications. These jobs lead to a healthy pay rate. The average salary in the state as of August 2022 was $51,868 per year.
Weather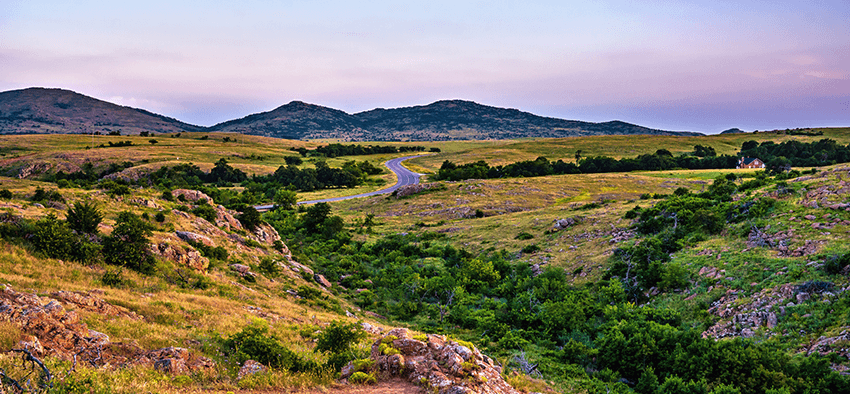 One of the biggest and most immediate differences you will notice when moving from Texas to Oklahoma is the presence of four distinct seasons. Rather than being warm all year round like in Texas, you can expect to find weather that varies from hot in summer to cold and snowy in the winter. You may also encounter more rain: Some parts of Oklahoma get up to 56 inches of precipitation per year.
Outdoors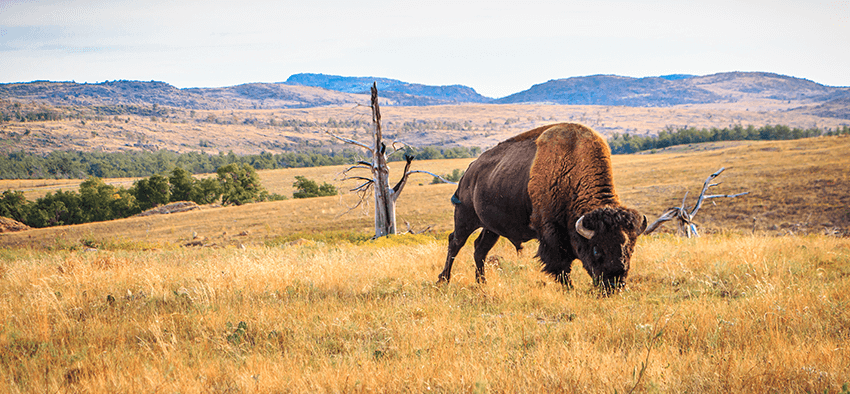 Oklahoma's geographic varied and distinctive. As a Great Plains state, it boasts rolling prairies, but you can also find mountains, forests, canyons, rivers and lakes. This diversity also means you can find many exciting outdoor activities to enjoy. Explore these outdoor adventures in your new state:
Zoo
River and lake parks
Playgrounds
Talimena Scenic Byway
Turkey Mountain Urban Wilderness Area
Black Mesa Summit Trail
Tall Chief Cove
When moving to Oklahoma from Texas, you are undertaking an exciting change to a vibrant new state. Make the transition easier with Ward North American. Our professional-strength movers deliver meticulous care, excellent service, and a seamless moving experience to make it more rewarding than ever to start your new life in Oklahoma, or anywhere you roam.