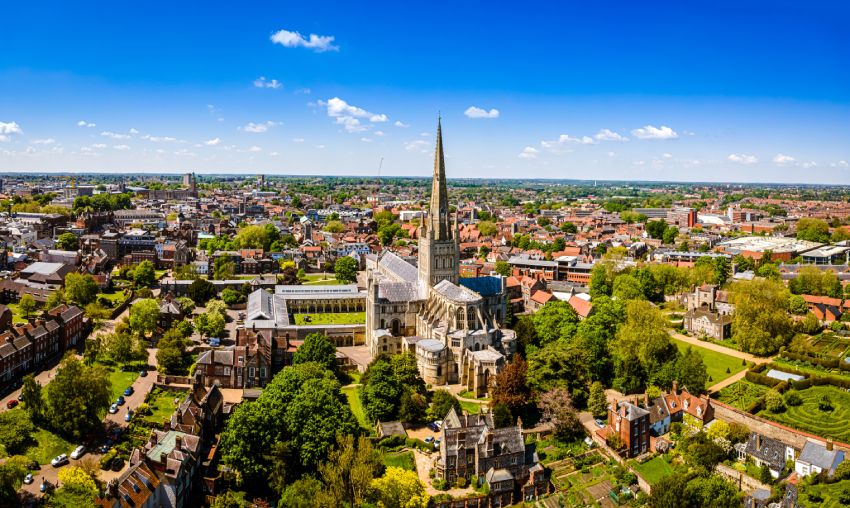 Any move is a big transition, but moving from one country to the next requires special considerations. Whether it is work or family, adventure or politics, if you are moving from Texas to the UK, you want to be prepared with the information that will make your move smoother and your adjustment less stressful. Here are 10 things to consider when relocating to the UK from the Lone Star State.
U.S. to UK Visa and Work Requirements
If you are planning to stay in the UK for longer than 6 months, you will need a visa to live, and importantly, work in the country. Obtaining the appropriate visa is also a first step in earning permanent residency or indefinite leave to remain (ILR).
You will want to start working on your visa early, since the process requires numerous steps, and often requires that you have a job offer from a UK business as well. Here are some of the most important pieces of the process:
Check your visa requirements here.
Complete an online application.
Collect the required documents, which may include your passport, UK visa photographs, your printed application, proof of U.S. residency, an employment offer from a UK business, and more.
Book and attend a biometrics appointment to get a digital photo and fingerprint scan.
Attend a visa interview at the UK embassy in the United States.
Moving to UK Tips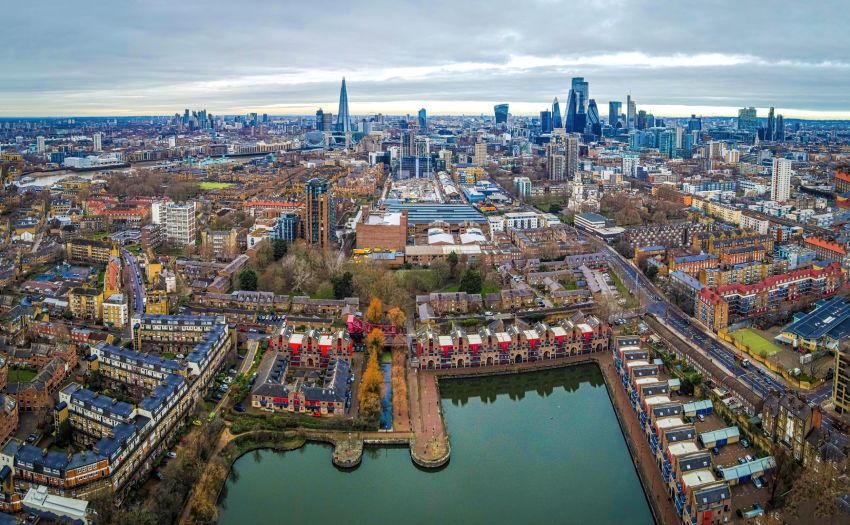 When you are moving from Texas to the UK, you can avoid potential setbacks and prepare for an easier and less stressful move by following some of these tips.
Start planning early
The visa process alone can be time-consuming. Add in steps such as setting up your finances, finding a job and a place to live, arranging transportation, and wrapping up responsibilities Stateside, and you will want to give yourself plenty of time for your relocation. You may want to start the visa process 3 months before your move date, but you may want to start finding a job and a mover even earlier than that.
Prepare for your moving expenses
Moving between the United States and the United Kingdom isn't just time-consuming. It can be expensive too. Your visa could cost a few thousand dollars (depending upon your visa and how long you want it to be good for), in addition to expenses for the following aspects of your move:
Obtaining housing
Transporting pets
Hiring a moving company
Purchasing moving supplies
Flights
New furnishings for your housing
A new vehicle
And more
In addition, the UK's position as an island can make transportation and moving costs higher than if you were moving to a landlocked nation. Plan ahead to determine, and budget for, your moving costs.
Find a moving company to assist
You cannot make the transition to the UK from Texas without a mover, unless you plan to get rid of all your belongings and replace them when you settle in your new country. To minimize the stress of moving your most precious belongings more than 6,000 miles, look for an experienced, reliably moving company that has completed many cross-border moves between the U.S. and the UK. Their experience, consideration for your belongings, and hopefully reasonable prices can give you the confidence that your possessions are in good hands and free you up to focus on other aspects of your move.
Best Places to Live in the UK
The UK has many beautiful, safe, and exciting places to take up residence. Your new home's location may depend in large part upon where you work or where any family or friends currently live. Thus, you may want to consider the pros and cons of each city before deciding where to settle down. This is a process best done before you move, since getting housing in a safe and affordable location can give you confidence before uprooting your Texas life. Here are 5 of the UK's best places to live, based on affordability and quality of life.
Ilkley in West Yorkshire
A stunning view combined with great schools and vibrant local businesses make this one of the top-rated places to live in the UK.
Norwich in Norfolk
This progressive city with beautiful medieval architecture boasts top-rated schools and an appealing quality of life.
Crystal Palace
This London suburb is ideal for families and is conveniently situated near good schools, parks, shops, and reliable public transportation.
Uppingham in Rutland
This small UK town exudes a quaint, farmlike vibe defined by neighborly goodwill and beautiful countryside.
Sevenoaks in Kent
A rural and safe town in Kent, Sevenoaks is conveniently located near rapid public transportation, highly rated schools, and beautiful countryside.
Climate in the UK
The UK does not have the hot summers that define the Lone Star State, but it is also not extremely snowy or cold in the winter. That means that moving from Texas to the UK will introduce you to some significant changes in the weather, but nothing as extreme as moving to some U.S. states or snowy Canada.
This temperate climate means you should prepare yourself for a lot of precipitation throughout the year, combined with cool winters and warm, but not hot, summers. Want drier weather? Settle in the London area of the country. Looking for something cooler (and wetter)? Head to the north or northwest. No matter where you settle, plan on cooler weather than in Texas, and do not forget to pack your raincoat.
Exchange Rate in the UK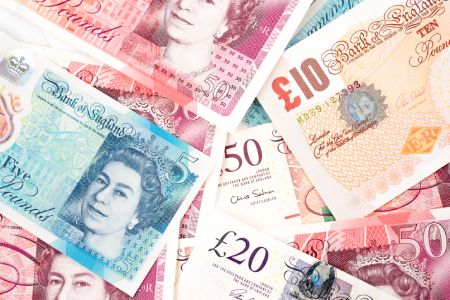 Before moving from Texas to the UK, you should also prepare yourself for the exchange rate that awaits when you convert your American money into the UK version, called pounds. The exchange rate between the dollar and the pound changes regularly, but usually, your American dollars will translate into fewer British pounds.
In addition, any financial institution you use to convert your money will charge you a fee on top of the exchange rate. That can make transferring your money from Texas to the UK a bit expensive. Plan ahead and look for a reliable institution that offers competitive fees to keep as much of your American money as possible when you turn it into British pounds.
Pay Rate in the UK
You may be surprised to discover that moving to the UK involves a bit of a pay cut. The average salary in Texas is $52,217 per year, while the average salary in the UK is just 31,447 pounds. That can seem like a jarring change in income, but there are factors that can make that income reasonable for your UK life. For example, the cost of living in the UK is usually lower than in the United States, while the country's universal healthcare mean you do not have a considerable chunk of your paycheck going toward insuring yourself and your family. Before relocating, make sure that your new salary will fit with the cost of living (and the cost of housing) in your new city.
Work/Life Balance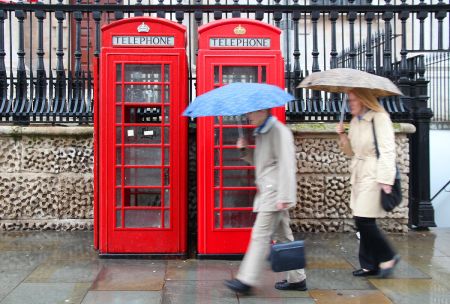 You may also be excited about embracing a lower income because you will also find a stronger work/life balance in the UK than in many places in the United States. Consider these norms of UK work culture:
Workers regularly take all of their allotted vacation.
Working overtime or more than 40 hours a week is not the norm.
Working constantly is not considered a positive character trait.
Stores often open later and close earlier on weekends.
If you are a workaholic, you may struggle with the slower pace of UK work life, but chances are you will enjoy having more leisure time to devote to your friends and family.
Smaller Houses
Everything is bigger in Texas, including houses. When moving from Texas to the UK, you will need to prepare for the smaller houses that are the norm in your new country. In addition, plan to live in an attached home—Fewer than 25 percent of UK residents like a detached home.
How much smaller are homes in England? They clock in with the smallest square footage in all of Europe. In addition to smaller square footage, doorways are frequently narrower and ceilings are typically lower than those in the United States.
What do smaller homes mean for your move? You may need to cut back on the number of belongings you bring with you to your new location, and get a little creative on storage. The good news? Your new neighbors can help you figure out how to live happily in a home that is smaller than the American norm.
Language
The UK and the United States may both speak English, but you may occasionally find yourself feeling as if your UK counterparts are speaking a different language. That is because British English can vary in some important ways from American English. From using "boot" for "trunk" and "biscuit" for "cookie" to throwing out phrases such as "Fancy a cuppa" or "I'm knackered," your UK counterparts may confuse you with their speech. You can brush up on some British English idioms and variations, but the best way to become comfortable with the language is just to jump into your new UK life and learn as you go.
Universal Healthcare
Finally, when moving from Texas to England, you can also expect one other major change: Universal healthcare. Provided by the National Health Service (NHS), this healthcare entitles you to free services from hospitals, physicians, and mental healthcare providers. That means you do not have to pay out of pocket for insurance coverage or for most healthcare services you receive. That can make your life in the UK a little easier and possibly a bit healthier.
Before moving from Texas to the UK, take the time to learn what to expect from your relocation. From visas to salaries, homes to healthcare, the UK has a lot to offer. Before you move, you should also check out the service Ward North American can provide. We look forward to making your UK move as easy and as stress-free as possible.