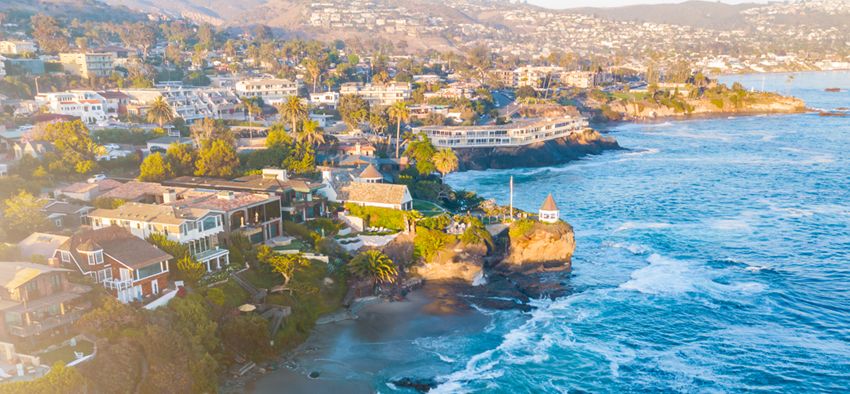 California is one of the most popular destinations for Texans looking to relocate, with up to 40,000 of them making the move every single year.  The Golden State and the Lone Star State have many differences, but that doesn't mean you can't love the transition between the two, as long as you know what to expect. Here are some of the most important things you should know before moving from Texas to California.
Moving Costs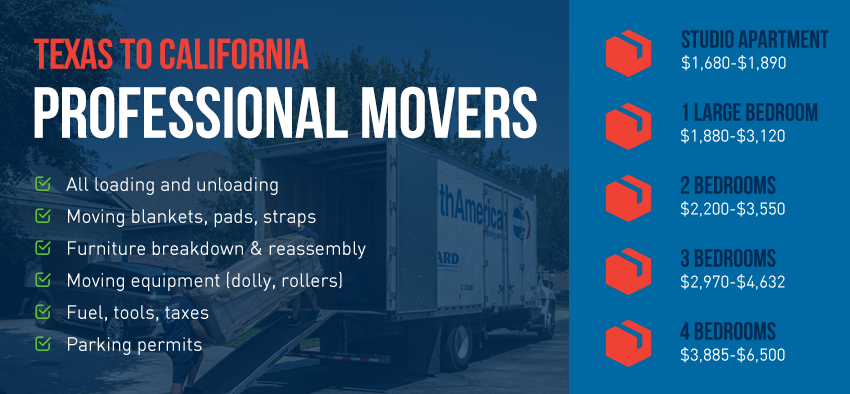 Moving from Texas to California can be an exciting time, but overspending on your moving budget definitely won't be. That is why Ward North American provides you with a reliable, accurate, and comprehensive quote for your moving services. Check out the average costs of moving with us, and then call us for a free quote tailored to your moving plans.
| | | | | | | |
| --- | --- | --- | --- | --- | --- | --- |
| FROM | TO | Studio Apartment | 1 Large Bedroom | 2 Bedrooms | 3 Bedrooms | 4 Bedrooms |
| TX | CA | $1,680-$1,890 | $1,880-$3,120 | $2,200-$3,550 | $2,970-$4,632 | $3,885-$6,500 |
Higher Cost of Living
One of the many advantages of living in Texas is its low cost of living. Even big cities such as Dallas have costs that are in line with the national average. If you choose to move from Texas to California, you need to be prepared for a dramatic increase in the price of many essentials.
Consider, for example, that California's cost of living is 50 percent greater than the national average, and in some cities, can be even higher. That means you will pay more for essentials such as groceries, utilities, and transportation.
California's higher costs are particularly pronounced in its housing market. While the median home cost in Texas is about $274,000, the median home price in California is about $800,000.
Take heart, however. California has lower healthcare costs than the national average AND Texas, which means that some of your major expenses could just go down when you move.
Booming Job Economy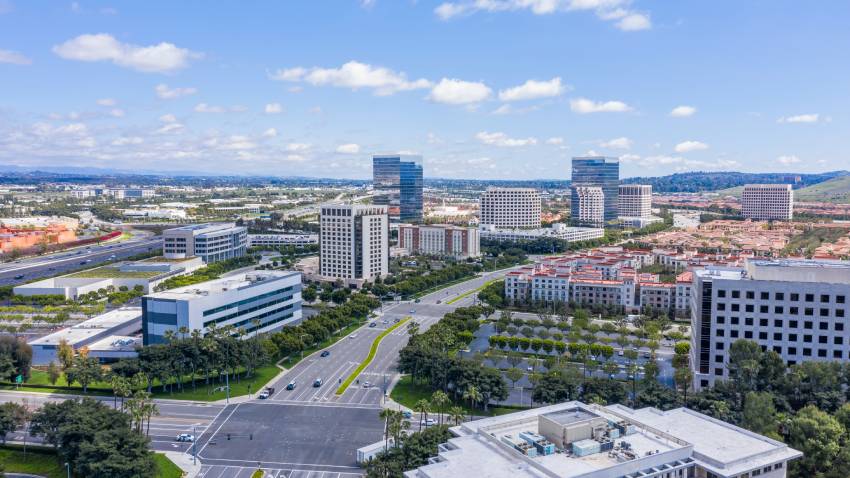 Despite the high prices in California, many Texans find making the move to be more than worth it, thanks to a booming job market and healthy wages.
California thrives on the contributions of the technology field, since the state is home to the renowned Silicon Valley. Home to giants such as Apple, Google, and Facebook, this area offers endless job opportunities in a lucrative and cutting-edge field.
However, California is a large and diverse state, and that diversity extends into its employment opportunities. You can expect to find jobs in almost any field you desire, including the following:
Tourism
Agriculture
Education
Forestry
Transportation
Government
Entertainment (Think Hollywood)
These great jobs lead to a median household income of more than $75,235 in 2019, while Texas' median household income in that same year was $61,874. That makes for an impressive salary jump just for moving to a different state.
Lots of Traffic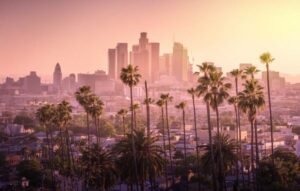 Texans are no strangers to traffic congestion around the big cities. However, you can still expect to see an increase in your commute times when you move from Texas to California.
With an average commute time of almost 30 minutes each way, you are likely to spend a lot of time on the road when you move to the Golden State. If you choose to live near cities such as Los Angeles, you may encounter frequent bumper-to-bumper traffic.
However, thanks to the size and diversity of the state, there are also many more rural locations where you will face less traffic while enjoying all the benefits of this beautiful state.
In addition, California offers a variety of public transportation options, from subways to light rails, make getting around without a car easy and efficient in many areas of the state.
DMV Requirements
When moving from Texas to California, one of the first steps you will need to take is to visit your local DMV and switch your Texas license and registration to California. Because you only have 10 days to switch your license and 20 days to switch your registration, you will need to make time for this process shortly after you relocate.
When switching your license, all you need to do is take a written and eye exam. Based upon the results of those exams, you may be able to waive your written test. When registering your vehicle, you will need to bring a few documents and the correct fees in order to complete the process.
Guns and Gun Laws
Texas is known for its generous gun laws that allow open carry, limited background checks, and licenseless carry. California, on the other hand, has much stricter gun laws which you will need to observe when you move from Texas to California.
California, for example, requires you to obtain a license before you engage in concealed carry of your weapon, prohibits open carry, and requires you to have a safety certificate before you purchase a gun in California, among other restrictions.
When you move to California with a gun, make sure you are following these laws, as well as filling out a New Resident Report of Firearm form and paying the appropriate fee. You should also be aware that California prohibits certain firearms, so make sure your gun(s) are allowed in the state.
Complying with the relevant laws will ensure a smooth transition of your firearm to your new home state.
Higher Taxes
When you move from Texas to California, expect to encounter higher taxes. Texas, for example, has no income tax, while California levies an income tax that can get as high as 13 percent. California's sales tax also begins high, at more than 7 percent, and the state levies more taxes in general than does Texas, ranking 10th in the nation in the tax burden it places on residents.
Be aware, however, that you receive many benefits from the taxes you pay in California. Many of California's public services are funded by tax revenue, which means you can directly benefit from all those taxes you pay when you relocate. You can also expect to pay less in property taxes than you do in the Lone Star State – The California rate averages less than 1 percent.
Gorgeous Scenery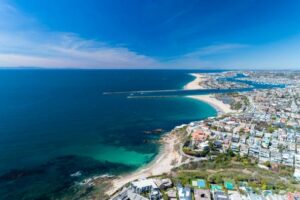 Texas has many beautiful places to visit, but you can also expect to encounter an abundance of  truly stunning and diverse scenery when you move to California. The state has 840 miles of coastline if you want to enjoy the beach, national parks such as Death Valley and Yosemite, and everything from mountains and hills to lakes. Whatever scenery makes you happy, you can find it right here in the Golden State.
Progressive Politics
Texas is known for its conservative political bent, but California is almost universally Democratic. When you move, expect to find more liberal thinking, more Democratic voting, and a different perspective on most issues than you are accustomed to in Texas.
Beautiful Weather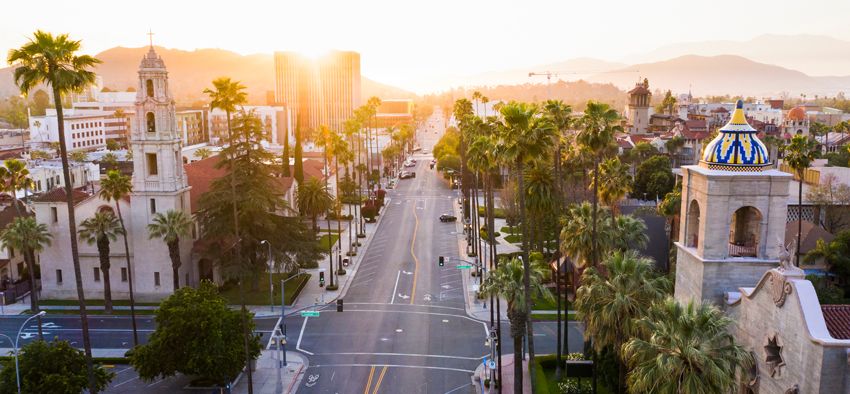 California's weather is almost as beautiful as its scenery. Much of the state enjoys year-round highs in the high 60s or low 70s, and abundant sunshine. That means saying goodbye to the summer heat in Texas and hello to near-perfect temperatures, as well as the opportunity to enjoy the snow up in the more elevated parts of the state.
High-Quality Education
California is a wonderful place to receive an education, thanks to the abundance of respected educational institutions. Depending upon where you move in the state, you can find superb elementary and high schools, as well as private schools. The top-ranking private schools in the state are the highly respected Drew School, Arete Preparatory Academy, and Stratford School.
In addition, you can expect to have access to higher education institutions such as Stanford University, the University of California, Biola University, and more.
California is an exciting place to move to. If you are ready to move from Texas to California, consider the movers who can make the move as smooth as possible. Here at Ward North American, our professional-strength moving services exist to help you successfully relocate to your new home in the Golden State.