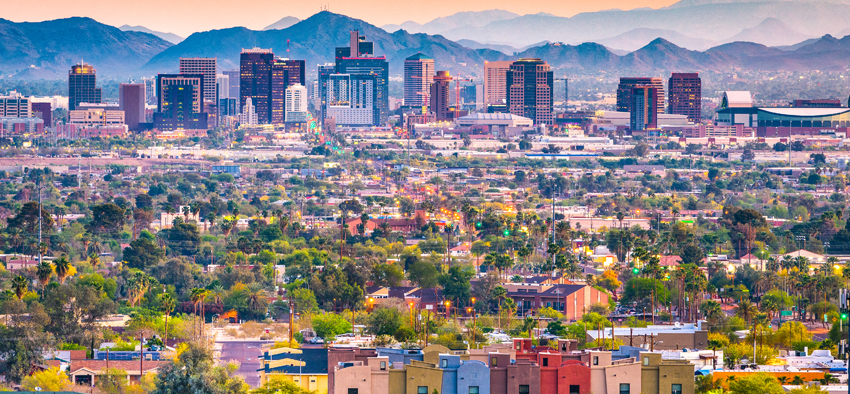 Thinking about moving from Texas to Arizona? You aren't alone. Texas is one of the top 10 states that feed new residents to Arizona. The dry heat, abundant recreational activities, and smaller feel attracted more than 15,000 Texans between 2015 and 2019.
Giving up the Texas life for Arizona, however, does come with some changes. Check out these 10 important things to know before moving from Texas to Arizona, and then reach out to the movers who can make your transition to Arizona as easy as you hope.
Moving Costs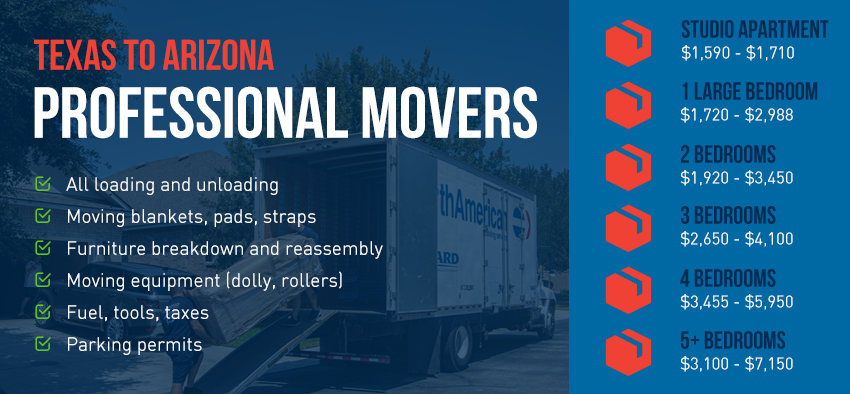 Moving from Texas to Arizona can be an exciting time, but blowing your moving budget will not be. That is why Ward North American provides you with a dependable, accurate, and comprehensive moving quote. Examine the average cost of moving with us, and then contact us for a free quote tailored to your specific needs.
| | | | | | | |
| --- | --- | --- | --- | --- | --- | --- |
| FROM | TO | Studio Apartment | 1 Large Bedroom | 2 Bedrooms | 3 Bedrooms | 4 Bedrooms |
| TX | AZ | $1,590-$1,710 | $1,720-$2,988 | $1,920-$3,450 | $2,650-$4,100 | $3,455-$5,950 |
Relaxed Gun Laws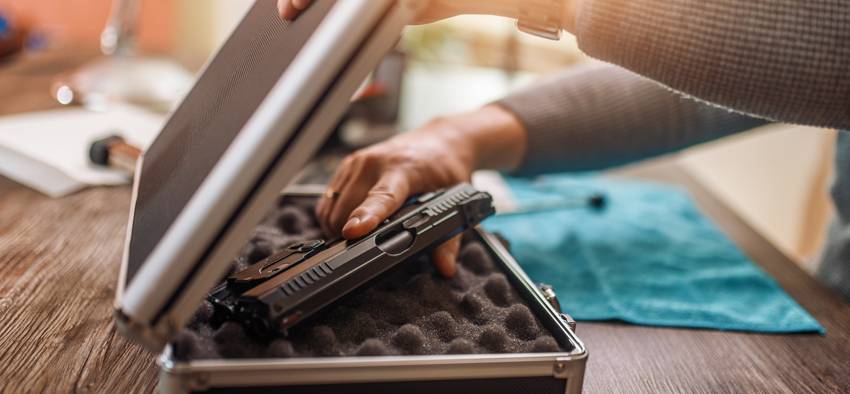 If you plan on moving guns with you from Texas to Arizona, you are in luck: Arizona has gun laws that are just as relaxed, and possibly more relaxed, than those in Texas. There is no state or local requirement to register your firearm, and no requirement to obtain a concealed carry permit (Though getting a permit has its benefits). Just pay attention to areas where you may not be allowed to carry a gun (e.g. School grounds), and look for signs on establishments that prohibit the carrying of guns on the premises.
Horses Welcomed
Texas loves horses and, with more than 1 million, leads the country in the number of horses that call the state home. The good news is that you can plan to move your horse(s) with you to Arizona. This desert state is also a welcoming haven for horse lovers.
Not only does the state have numerous natural areas, parks, and preserves where you are welcome to ride your equine friend, but many areas allow you to keep horses in your backyard, provided you have enough space (e.g. In Phoenix, you must have a lot at least 10,000 square feet).
In addition, moving from Texas to Arizona with your horse is fairly straightforward. You will need to obtain a health certificate for your equine and receive a negative result for equine infectious anemia within the 12 months prior to your move.
With simple regulations and a welcoming environment, you can relocate yourself and your horse(s) easily to your new Arizona home.
Immediate Driver's License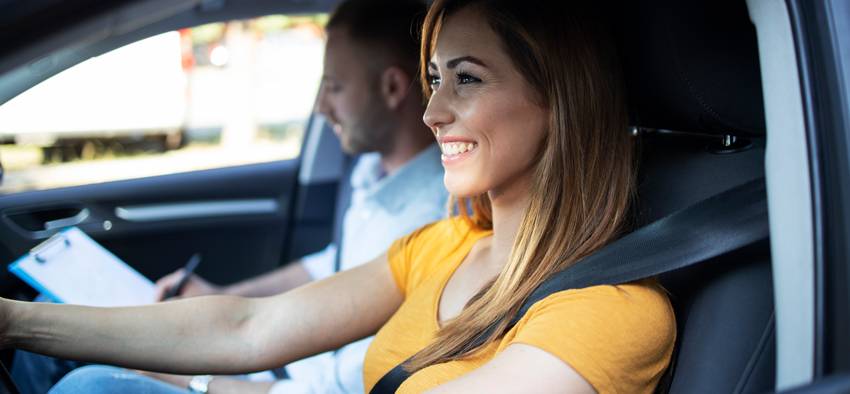 When you reach Arizona, you will need to obtain an AZ driver's license "immediately," according to the state. As a result, put this task at the top of your to-do list as soon as the moving truck is empty.
The process for obtaining your new license is relatively straightforward and inexpensive, but you will have to visit one of the state's 40 offices or one of its 160 privately-operated Authorized Third Party locations with the proper documentation and a fee of between $10 and $25, depending upon your age. You should also be prepared to take a vision test and a written and road test, if required.
Once you obtain your license (and register your car) for AZ, you can move forward with enjoying all that Arizona has to offer you.
Drier Climate
Texas and Arizona are both known for their hot climates, but the weather is distinctly different between the two states. The biggest differences you will notice in Arizona is that the heat is drier than in Texas, and the weather is less variable.
As one of the hottest states in the U.S., Arizona averages 119 days a year that are above 90 degrees, and only 53 nights that are below freezing. With consistently warm temperatures, you may have to say goodbye to the seasonal variations you can get in Texas, but you can also look forward to less humidity.
Desert Topography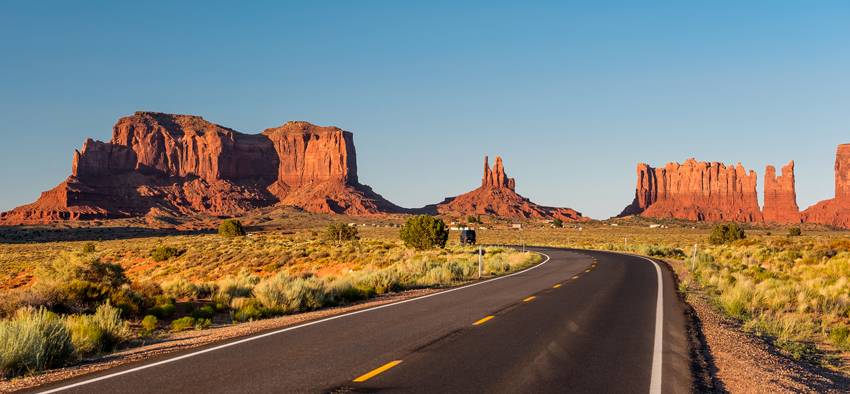 Thanks to its size, Texas enjoys a varied topography that puts beaches and mountains, hills and plains, woods, and swamps within your reach. In Arizona, however, you can expect to find a desert topography throughout the majority of the state. What does this change in geography mean? Flatter, drier land, fewer trees and greenery, and stunning natural beauty unlike what you have likely seen in Texas.
Smaller Job Market
Arizona is, in general, smaller than Texas, and that applies to its job market as well. That means that you can expect to find fewer jobs available across fewer industries. However, the good news is that Arizona's job market is hardly suffering. Set to add about 700,000 jobs by 2030, and home to major companies in industries such as technology, semi-conductors, aerospace, and electronics, you should still be able to find a job you will enjoy in this desert state.
Stunning Natural Beauty
Texas has its own natural beauty, but Arizona offers some incredible views and jaw-dropping outdoor attractions that will keep you busy for as long as you live there. The biggest attraction? The Grand Canyon, which crosses 7 states and hundreds of miles with natural beauty that is up to 1 mile deep and 18 miles wide. Fly, hike, or boat through this famous natural wonder. Need other ideas for enjoying Arizona's beauty? Try these:
Antelope Canyon
Saguaro National Park
Monument Valley Navajo Tribal Park
Snowbowl Scenic Chairlift
Walnut Canyon National Monument
Vermilion Cliffs
Ghost Towns
Many of these attractions will also introduce you to the history of the state, bringing the past to life amid the beauty of the desert.
Politically Progressive
Texas is known for being a conservative place, but Arizona has a more complicated political landscape. More progressive in comparison to Texas, it also has a reputation as a battleground state during major elections. You should do some research into the specific location where you plan to move to learn more about that area's political leanings. Some cities, such as Tucson, have a reputation for being progressive, while others, such as Mesa, are known for their conservative leanings.
Smaller Cities
Arizona is also known for being smaller than Texas, both in land mass and in the size of the cities that inhabit this state. For example, Texas has six cities with populations of more than 500,000, while Arizona only has three. This means that, depending upon where you live in Arizona, you may encounter less traffic. However, other cities, such as Phoenix, are known for their congestion. However, if you like a smaller feel to your metro areas, Arizona may just be what you are looking for.
Higher Cost of Living
If you are trying to budget for your move and new life in Arizona, you may want to plan for slightly higher expenses in AZ. The state's overall cost of living is slightly above the national  average, with a score of about 102.2, while Texas' is below average, with a score of 93.9. You can also expect to pay less in Texas for essentials such as groceries, housing, and utilities. Housing can be particularly expensive in Arizona, with the median home price sitting at $349,000 instead of Texas' $274,000.
Arizona can be a rewarding place to create a new life, as long as you know what to expect. Once you understand the differences between Arizona and Texas, choose Ward North American for a moving experience that is professional, attentive, and prepared to help you move seamlessly from Texas to Arizona.