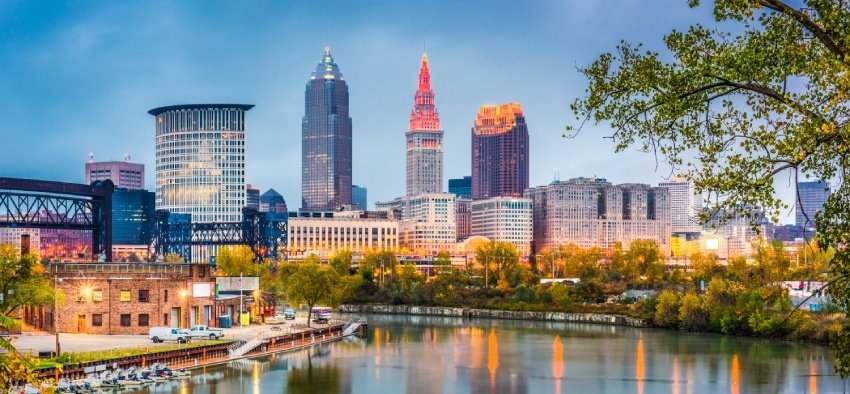 Every year, thousands of Ohio residents relocate to Texas. As one of the most common destinations for Ohio transplants, Texas clearly has many features that make a move appealing. Because these two states are very different from each other, there are a few things to be aware of before you make the move yourself. Here are 10 of them.
There are no real winters in Texas
The Texas weather is known for its year-round warmth, and for its outright heat in the middle of summer, but what you won't see much of is a true winter, with below-freezing temperatures and lots of snow.
The average winter high in Texas is 59 degrees, while the average winter high in January is a chilly 37 degrees. Ohio averages 28 inches of snow a year, while the snowiest locations in Texas average less than 18, and most places average fewer than 2.
Whether you love the snow or hate the cold, be prepared: A move from Ohio to Texas means a move to a warmer climate where sledding may not happen much, but outdoor fun thrives all year round.
Texas is bigger than Ohio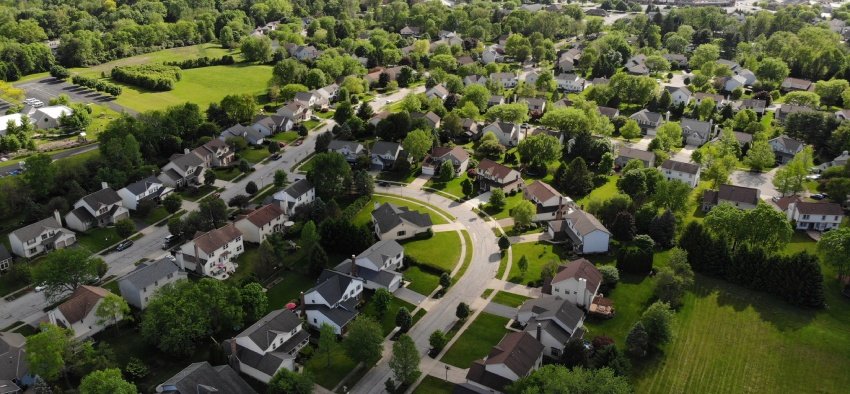 In Ohio, a drive of a few hours is long enough to take you to destinations such as Charlotte, NC; Washington, DC; or Chicago, IL. In Texas, however, you can drive for six hours without ever leaving the state. As the second-biggest state in the nation, and the largest of the 48 contiguous states, Texas is bigger than Ohio. It isn't just the landmass that makes Texas large, though. The state embraces big: Big homes, big shopping malls, big hats, and a big culture that embraces big friendliness. Everything really is bigger in Texas.
Taxes are lower in Texas
Texas may be bigger than Ohio, but taxes are smaller. The biggest difference in taxes is the absence of a state income tax in Texas. That can translate into big annual savings. In addition, Texas boasts several business-based tax incentives that make it a prime location for startups and entrepreneurs. Moving from Ohio to Texas can mean some big financial savings, and a great place to pursue any business goals you may have.
College football is thriving in Texas
Ohio is known for its college football, and especially for its Ohio State football team. You won't find as much Ohio spirit in Texas, but you will find the same passion for the sport when you move from one state to the next. Texas is full of college football teams to love, so when you move from Ohio to Texas, you will have lots of teams to root for in your new home.
Jobs are abundant in Texas
Finding a good job is a key factor in almost any move, and relocating from Ohio to Texas is no exception. You can, however, make the move confidently, because jobs are alive, well,and available in abundance throughout the state. The state adds about 1,000 jobs every day, and you can find employment with big-name businesses such as Tesla. With employment available in everything from technology to healthcare and manufacturing, you can easily relocate your employment as well as your residence when you make the move from Ohio.
You will need a new driving license
When you make the move from Ohio to Texas, you will need to switch your driver's license, too. Fortunately, Texas makes the process easy on drivers. A fee of about $25 and a few pieces of paperwork, including proof of Texas residency, your Social Security card, and your current license, and a trip to the DMV will get you driving like the true Texas resident you are. You even have a generous 90 days to get it done.
Your Social Security benefits will remain the same
If you currently receive Social Security benefits in Ohio, moving to Texas will not affect your monthly benefits, as long as your income is remaining the same. All you will need to do is alert Social Security to your change of address, and you will continue to receive your retirement or disability benefits just like you do in Ohio.
You should double check your Medicare benefits
Similar to Social Security, Medicare continues to provide you with your basic benefits when you move between states, including a move between Ohio and Texas. However, certain Medicare plans, particularly if you receive Medicare C and D, may be affected by the move. The best approach is to review your benefits and any potential changes with Medicare before you relocate so you can be sure that you receive the benefits you need, no matter where you end up living.
Texas enjoys diverse landscapes
Ohio is known for its rolling plains and beautiful Great Lake areas. Lush green and beautiful foliage are an integral part of this state's geography. Moving from Ohio to Texas means moving to a new geography which, while equally beautiful, is also different from what you are familiar with. In Texas, you can find a diverse landscape that includes everything from deserts to mountains, forests to beaches. Chances are, no matter what type of geography delights you, you can find it, and live near it, in beautiful Texas.
Friendly people are ready to welcome you to Texas
Texas is known for its friendly, welcoming culture that will make you feel right at home. Don't be afraid to start up a conversation at the grocery store, ask directions at the gas station, or check out that local festival. No matter where you go, Texans are ready to offer a helping hand, a friendly smile, and some warm conversation.
Moving from Ohio to Texas is a big decision, but if you are ready to take the plunge, reach out to the professional movers who treat your move like their own. With Ward North American, you can embrace the changes that come with a move from Texas without the stress that often accompanies a cross-country move. We look forward to helping you!