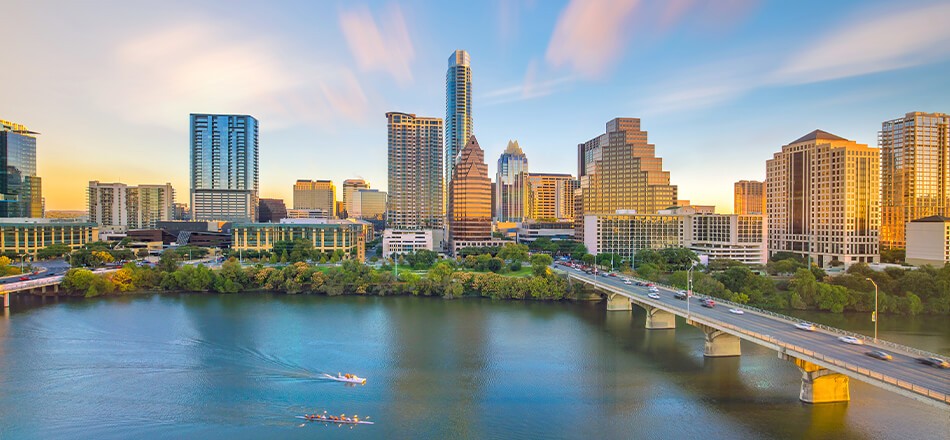 As the capital of Texas, Austin has the big personality and vibrant culture that you would expect from the heart of the Lone Star State, and Texans know it. This third-largest Texan city boasts a population of 2.25 million.
It isn't just Texans who recognize Austin's appeal, however. Between 2000 and 2010, Austin's population doubled, an influx driven by an average of 100 new residents a day from cities as far ranging as Sacramento, California; Las Vegas, Nevada; and Atlanta, Georgia.
Why are people moving to Austin, TX? Read on to learn more about some of the many reasons to love, and live in, this city.
Growing Job Market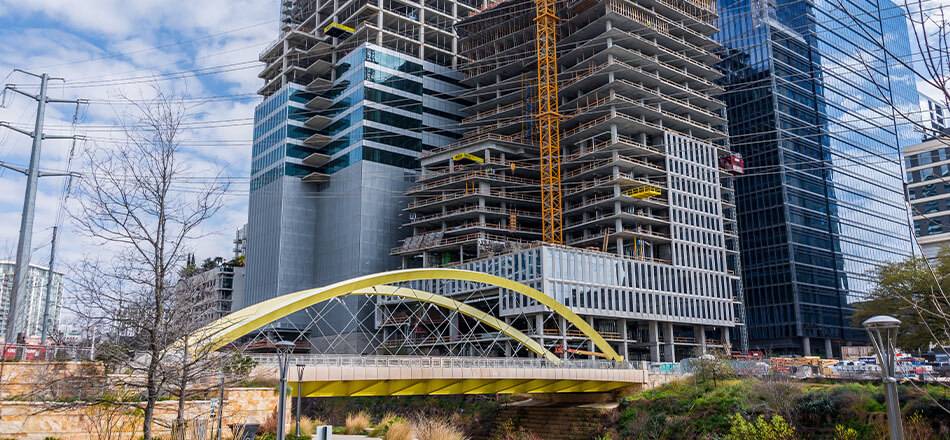 The ability to find good-paying jobs is one of the biggest reasons people flock to Austin. The city is a thriving hub of tech startups and big-name tech companies, so much so that it has earned the nickname "Silicon Hills." Consider the following tech facts about the city:
SXSW tech festival and conference
Facebook, Google, and Dell headquarters
CEO ranking as top city for entrepreneurs
Known hub of tech startups
Technology may be central to Austin's thriving job market, but it isn't the only industry there. Find diverse jobs across an array of industries, including:
Austin's thriving economy and the strong presence of established businesses, numerous small businesses, and feisty startups allow it to offer residents an average weekly pay that is 10 percent greater than the national average.
So healthy is the city's economy that it earns accolades as one of the top cities in the nation for young entrepreneurs, women entrepreneurs, and startups.
Its job market is growing so fast that it is listed by Bloomberg as the top city for economic growth in Texas, and the 5th fastest growing city in the entire nation.
Currently, its unemployment rate is lower than the national average, at a very small 2.7 percent. With numerous good jobs available, a relocation to Texas is a smart decision for numerous talented individuals and families.
Low Cost of Living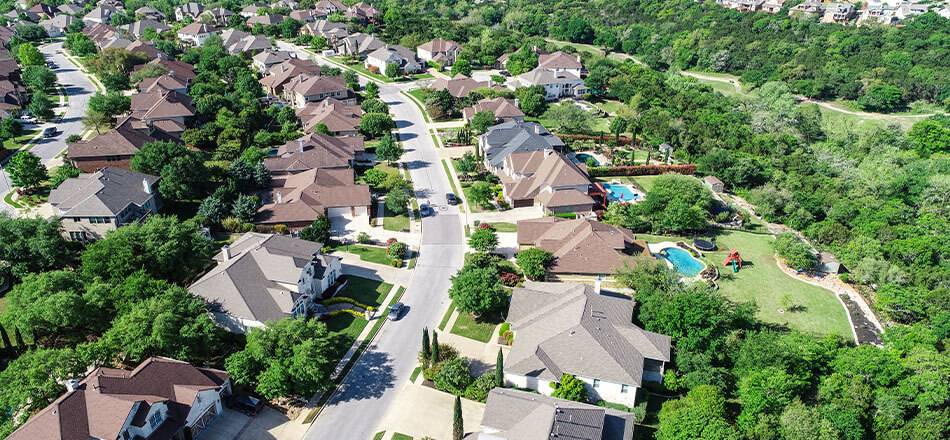 High salaries often accompany a high cost of living, but in Austin, you can earn a good salary without spending it all on food and housing.
One of the reasons so many people move to Austin from other big cities such as San Diego, CA, is because they can find a lower cost of living to accompany the good jobs they desire.
Austin does not provide the lowest possible costs in the country. In fact, with a median home price of just over $400,000, prices can feel steep if you come from a more rural part of the country.
However, what makes Austin's cost of living appealing is the comparatively low costs compared to other major cities, combined with the high median income. Consider the following numbers:
Median income of $74,860
Average 1-bedroom rent of $1,068
Inexpensive essentials, such as groceries and gas
Public transport pass for just $60
With the ability to keep more of their income, people flock to Austin eager to enjoy the good things in life that are made possible by a reasonable cost of living.
Diverse Neighborhoods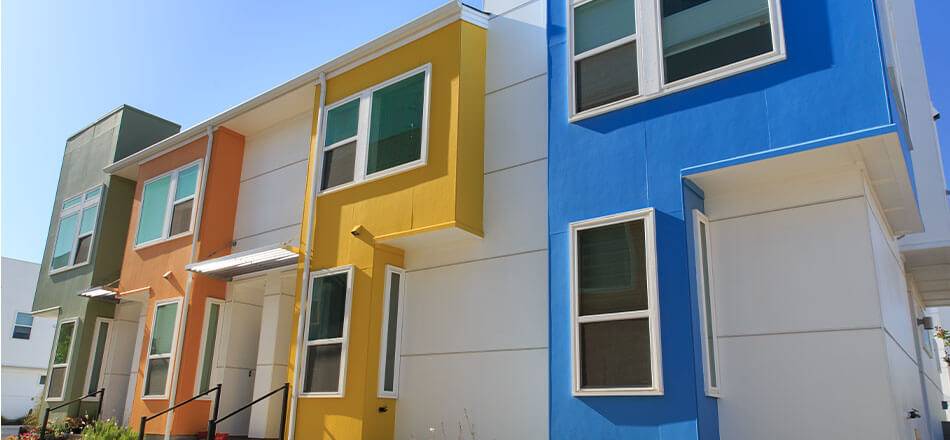 Finding safe, desirable places to live is another essential requirement of any relocation. Austin draws new residents in part because anyone can find a neighborhood that suits their needs, preferences, and budget within the city.
From the bustling downtown neighborhood in the center of Austin's vibrant community, to the beautiful countryside of West Austin, you can find your perfect home in the city.
The city's diverse population and numerous housing options are part of what earn it accolades as the best city to raise a family, one of the best cities for millennials to live, and one of the top cities to retire.
Here is a look at some of the most popular and well-known of Austin's neighborhoods:
Downtown
Austin's downtown area is the center of the city's vibrant entertainment and dining culture, and it is also the place where you can find upscale condos and apartments to make your home. You will pay more for these premium spaces, but you will also be within walking distance of everything you could possibly want to enjoy in the city.
East Austin
Diversity reigns supreme in East Austin, which has recently transformed itself into a vibrant area of both hipster and historic culture. As one of the fastest-growing areas of the city, it appeals to anyone who wants to enjoy culture, history, and art within a walkable area that is also close to downtown.
West Austin
West Austin is an affluent part of the city, located in the countryside, where greenery is in abundance. This beautiful part of the city boasts golf clubs, great schools, and large homes where families can live comfortably while still enjoying access to the city's Loop 360.
Beautiful Weather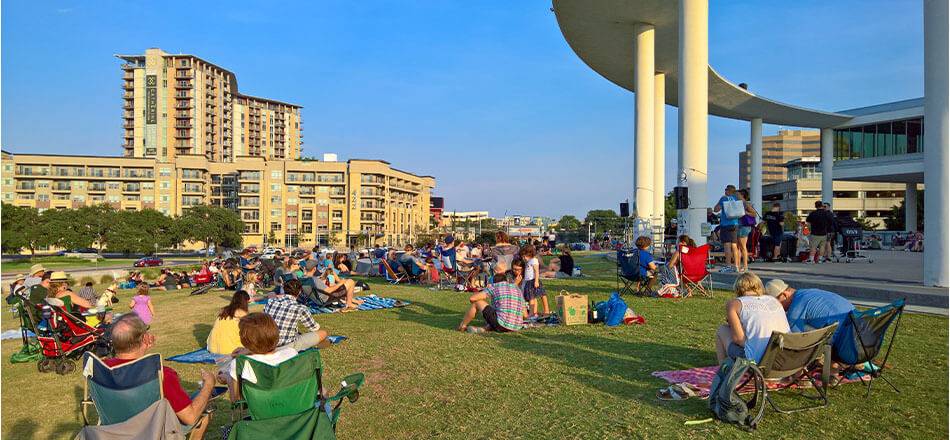 For three seasons out of the year, the weather in Austin is beautiful. Far from the freezing cold and snow of winter, Austin winters typically have high temperatures in the 60s and 70s, with spring and fall providing balmy highs in the 80s.
Austin's weather is so consistently beautiful, that 7 months of the year have an average high in the perfect 70s. The only season that might dismay some people is summer, when the highs can top 100 degrees and the lows remain around 70. Even then, you can enjoy central air, ice cream, and swimming to beat the heat until the more pleasant months of the year return.
Health and Fitness Culture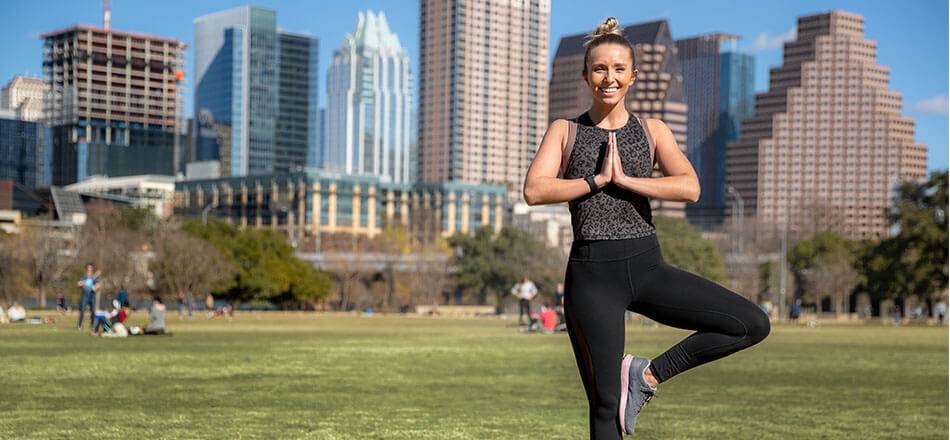 Thanks to the consistently beautiful weather, Austin possesses an outdoor culture that makes Austinites some of the healthiest people in the country. The city boasts a healthy 220 parks, 250 gyms, 30 swimming holes, many lakes, and numerous walking and hiking trails. Enjoy the following outdoor activities in this outdoor-loving city:
Hiking
Biking
Running
Boating
Kayaking
Swimming
Water Sports
And more
In addition to numerous outdoor activities, Austin residents can pursue other fitness activities, including yoga, pilates, workouts, and more. Staying outside and staying fit is easy in Austin, and that appeals to many of the residents who choose to relocate to the city from all across the nation.
Live Music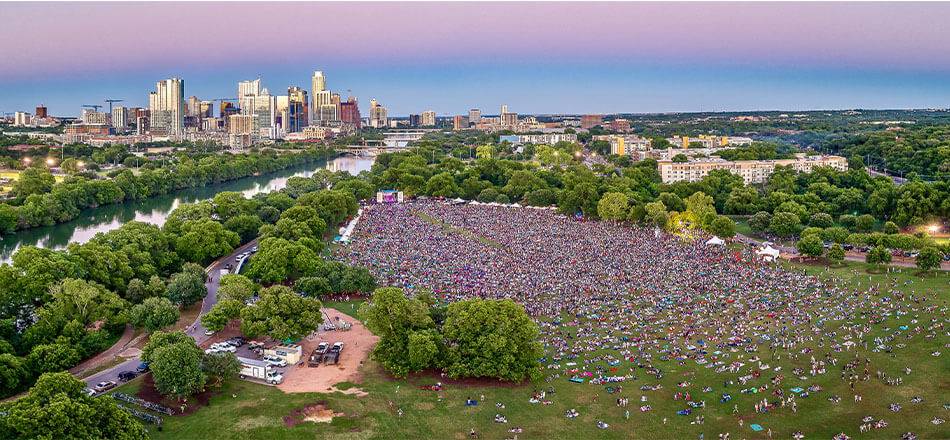 Austin, TX, is known as the "Live Music Capital of the World," and it lives up to that name with a never ending stream of live music acts that create a vibrant, fun atmosphere you can access almost any time of the day or night.
Choose from any style of live music you desire. Hip hop, country, blues, jazz, and rock are all available. While there are many establishments that provide this live music, you can be sure to find great music at some of the following locales:
The Saxon Pub
Paramount Theater
Empire Control Room
Moody Theater
Annual music festivals
Thrillist lists Austin as the best city for music, and its nightlife is well-known. Great jobs and great entertainment are the perfect combination for drawing new residents by the thousands.
Foodie Scene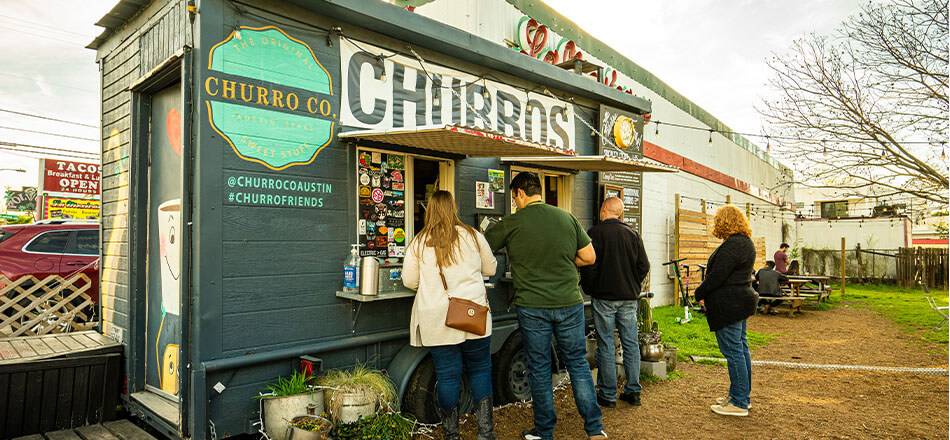 Great music isn't just the only way to pass the time in Austin. The city also boasts some exceptional food and a foodie atmosphere that makes delicious dishes a regular part of life in the city.
You can find a wide cuisine here in the city. Tex-Mex food is a given, but you can also enjoy superior food from some of the following businesses:
Barbecue
Uchi (A sushi restaurant)
James Beard Award winners, such as Launderette and Barley Swine
Japanese restaurants
Food trucks
Cheesesteaks
Delectable desserts
And more
Texan Hospitality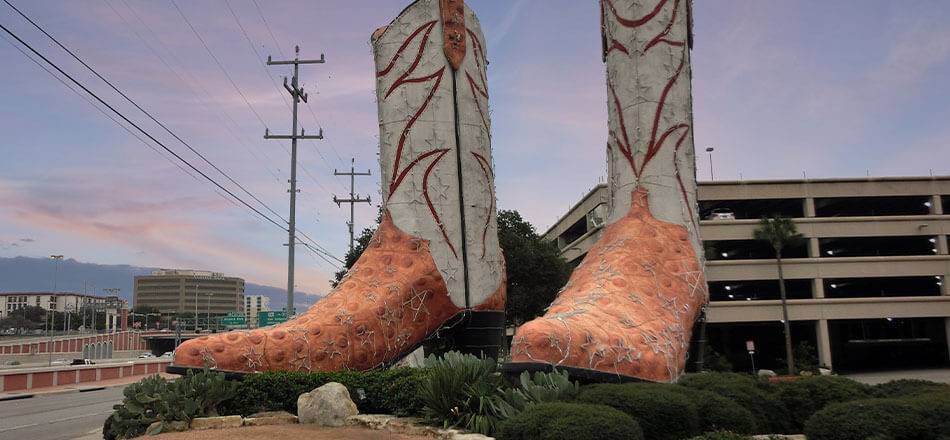 Jobs and entertainment may draw residents to Austin, but it is good old-fashioned Texan friendliness that often keeps them in this up-and-coming city. Enjoy conversations with cashiers and customers while running your errands. Find willing assistance whenever you need it.
Because of this friendliness and kindness, you can easily fit into your perfect part of the Austin community, finding friendship, support, and belonging that can make this ever-growing city feel more like a small and comfortable town.
Choosing Austin for your home is a good choice for many reasons. Whether you choose to move here or come because of a job or other reason, you are likely to fall in love with its beautiful weather, beautiful people, and beautiful culture.
Incredible Schools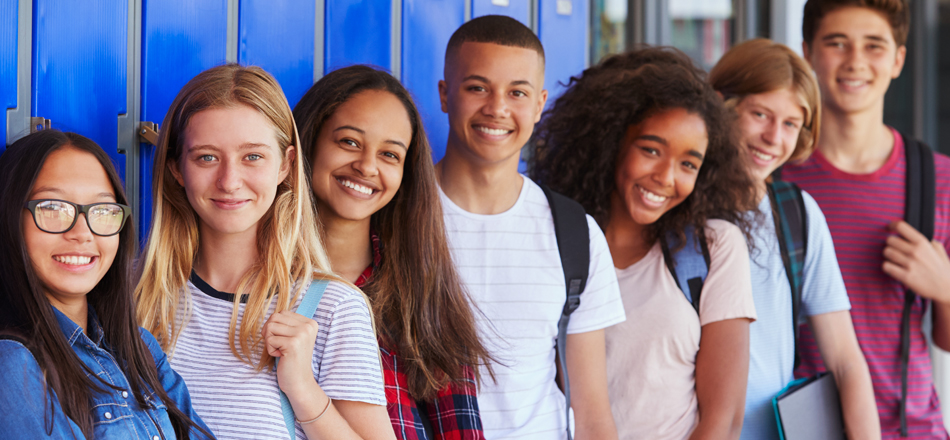 Austin's schools are thriving, and you can choose no better place for your education or your child's than the Austin metro area. Four of the public school systems in the area have been named the best in the country by Expansion Management Magazine. Similarly, U.S. News & World Report listed 14 Austin high schools as some of the best in the nation.
If you are looking for a stellar education in a college or university, Austin should also appeal to you. Look no further than the University of Texas at Austin, St. Edward's University, and Concordia University. These provide a superior education in areas such as education, technology, healthcare, and other in-demand careers.
Nationally-Recognized Healthcare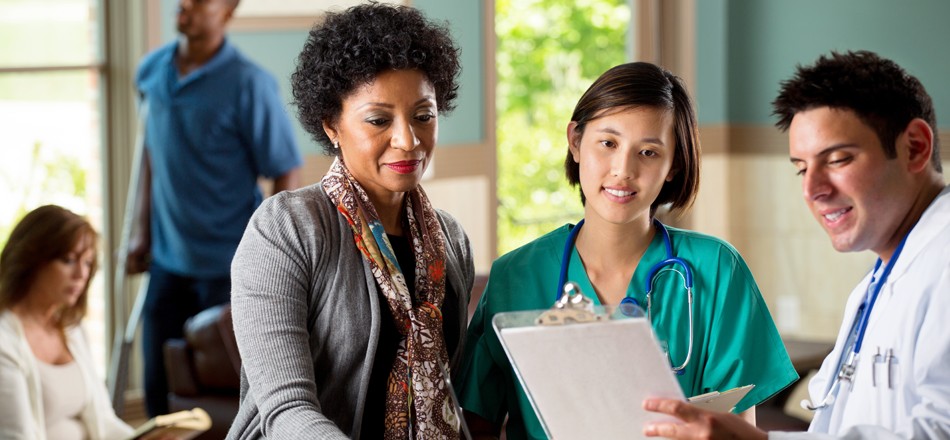 Staying healthy, and managing illnesses, requires living in a place where good healthcare is easily accessible. For the nearly one million people who live in Austin (and the many who live in the surrounding area), stellar healthcare is just a short drive away.
Many of Austin's healthcare facilities have received recognition for their superior skill. Four of the city's hospitals have made the list of top 100 hospitals in the entire nation. And, Texas Children's Hospital is ranked 3rd in the nation among pediatric hospitals. In addition, the healthcare scene in the city continues to expand, with new facilities and hospitals being continuously built. Move to Austin and discover the quality of the healthcare there for yourself.
Vibrant Arts and Culture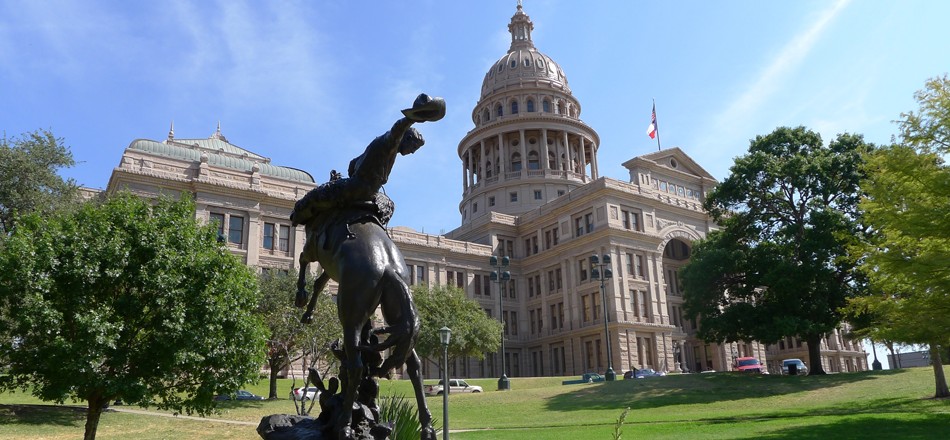 If you love the arts, then Austin may be the perfect place for you. Known for its vibrant arts and culture scene, it provides endless opportunities to enjoy and participate in some incredible creative pursuits. So committed is Austin to encouraging artistic endeavors that the city itself funds several attractions and public arts projects. Ready to explore some of the city's most exciting artistic attractions? Here are some ideas to get you started:
African American Cultural and Heritage Facility
Austin's hundreds of public art displays called Art in Public Places
Austin Film Society events
Art Festivals
The People's Gallery showcase of Austin artists
Austin Arts District
Numerous Bike Trails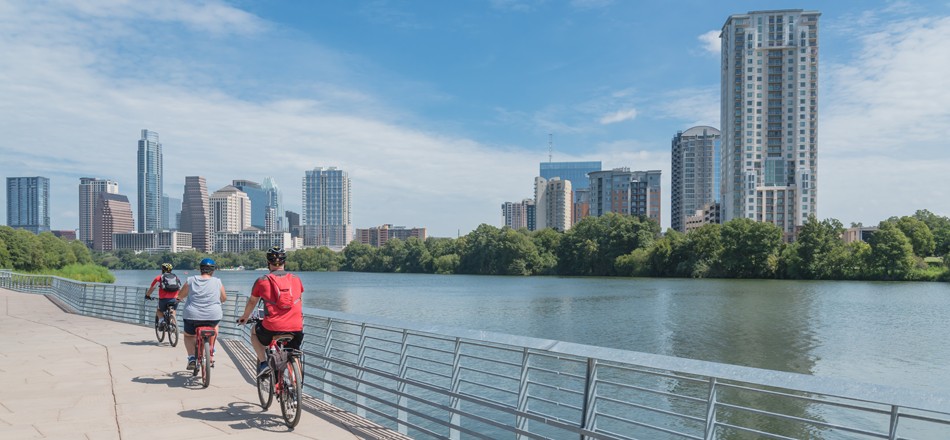 Downtown Austin is extremely walkable, as are many of its neighborhoods. If you want to get off your feet, though, you can also try biking. The city has put forth a significant effort to install bike trails and routes to make navigating the city on two wheels safe and easy. Thanks to a $460 million active transportation bond, the city will have more than 400 miles of bike trails in place by 2025, making the city walkable, or bikeable, to 83 percent of Austin residents. That makes living in Austin good for your health and good for the environment, plus a lot of fun.
Extensive Public Transportation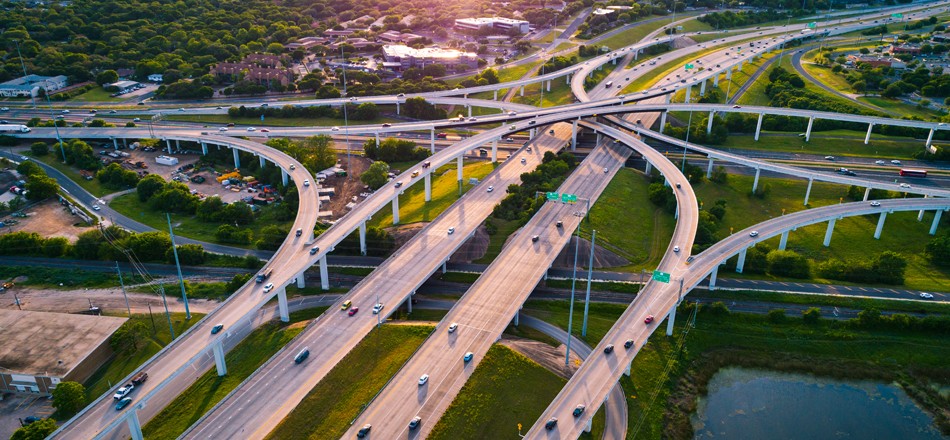 Austin stands out among Texas cities for the quality of its public transportation. That makes it an appealing place to live if you don't feel like bringing a car or want to save on gas. The city offers extensive bus and rail lines, not just through the city's downtown areas but also to outlying suburbs, making work commutes and other important trips easier to achieve. Their public transportation system also provides accessible rides, and a Pickup App that allows you to order rides for the same price as a bus fare.
Low Crime Rates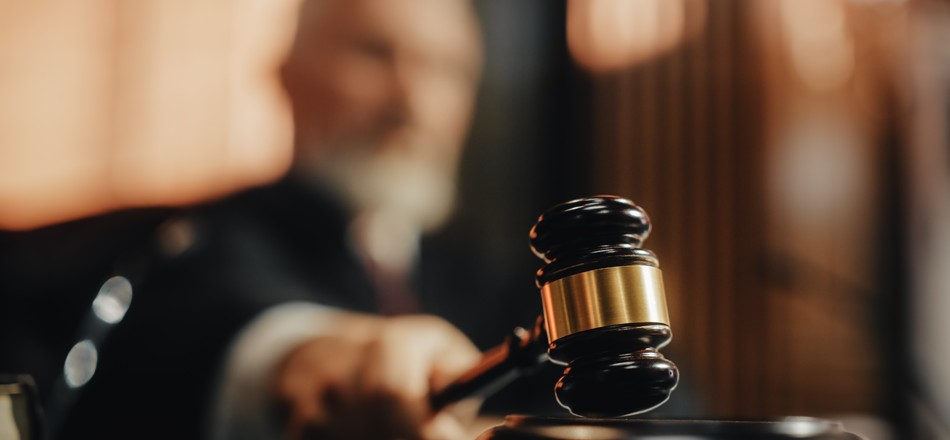 While some cities earn a reputation for high crime rates, Austin enjoys rates that are well below the national average. According to one 2019 study, Austin was the 8th-safest city in the entire nation and enjoys a violent crime rate 12 times lower than the national average. Looking for maximum safety? The most secure locations in Austin tend to be on the west side, in Old Enfield, Hyde Park, and Rollingwood.
Eco-Friendly Culture
Austin's artistic side, foodie scene, and great weather are renowned, but another, perhaps less commonly known trait of this Texan city is its commitment to earth-friendly activities. Many nonprofit organizations work within the city, and alongside the government, to implement eco-friendly initiatives and keep the city thriving. Some of these initiatives include the following:
A community solar program
Research and development in renewable energy and sustainability
5 LEED buildings per every 1,000 residents
Extensive bike lanes
Many farmers' markets
Extensive parks and green spaces
Electric charging stations
And more
Outdoor Spaces
Part of Austin's commitment to an environmentally-friendly way of life is the maintenance of many outdoor spaces. That means that, even though Austin is a big city, moving here gives you access to beautiful areas to exercise, play, relax, and enjoy the city's wonderful weather. In addition to using the many parks in the area, try exploring some of these beautiful spaces for the best in outdoor fun that Austin has to offer:
Lady Bird Lake Hike-and-Bike Trail
Barton Springs Pool
Lady Bird Johnson Wildflower Center
Zilker Metropolitan Park
Biking and hiking trails
And more
Craft Breweries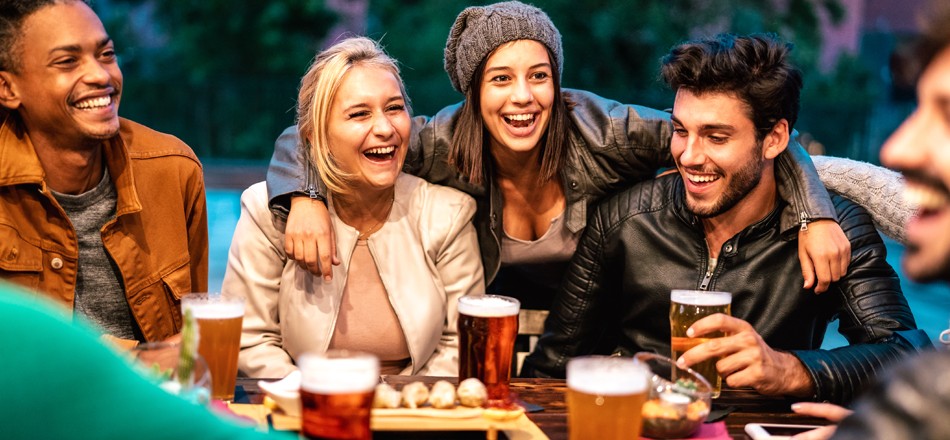 Austin isn't just the location of mouth-watering food. It is also home to dozens of incredible craft breweries that redefine the pleasure of grabbing a drink. Many of these breweries will provide you with a guided tour (along with a sampling of their brews, of course). Discover the endless options for flavor, find new favorites, enjoy seasonal offerings, and enjoy all of the relaxation and fun that comes from high-quality beers.
Endless Shopping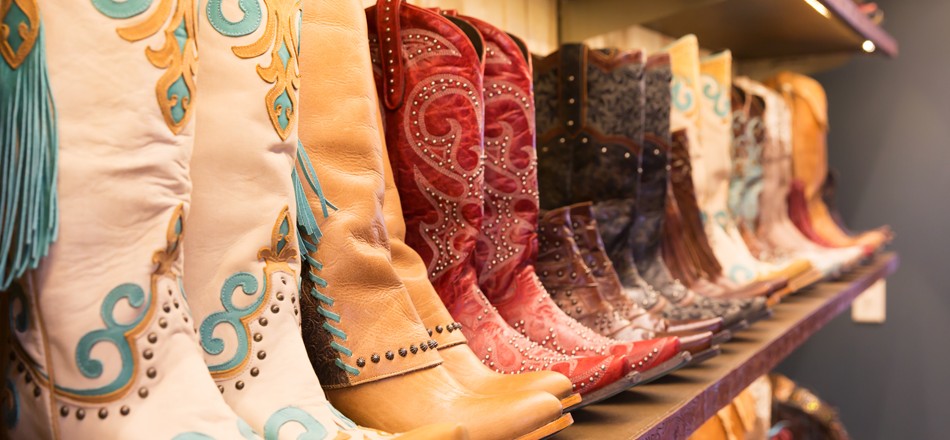 If you love to shop, you will love living in Austin. The city houses more than just your average big box stores. Explore antique shops, boutiques, thrift stores, and more. You can spend all day navigating the city's malls, or enjoy smaller retail stores, art shops, jewelry makers, and handcrafted food stores. It is all available in Austin.
Moving to Austin, Texas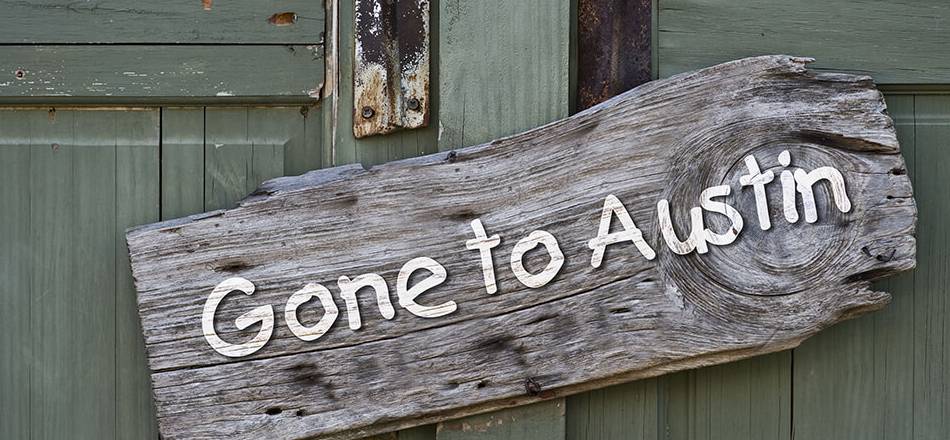 If you choose to move to Austin, consider this moving trend. Moves begin to rise in January and continue to increase steadily until about the first week of July. Pleasant weather contributes to making this a desirable window for your relocation. However, you may find better rates and more availability if you move outside this popular window of time.
The next time you need to relocate to Austin, or anywhere else, at any time of the year, consider using the professional strength movers of Ward North American. We don't just move belongings; we move lives. We would be happy to use our experience moving clients across the country to help you start an exciting new life in Austin (or anywhere else you need to go).
[Updated September 2022]