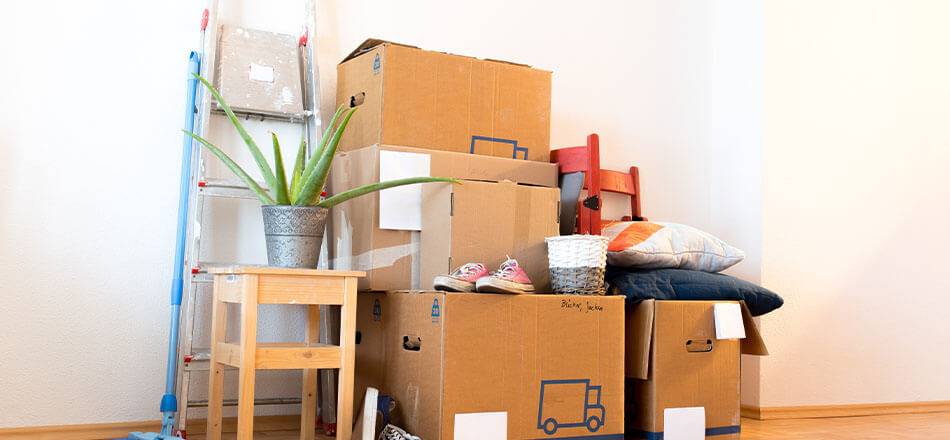 Whether it's your first move or your 15th, relocating apartments is seldom easy. That's exactly why, to reduce some stress and make the move more seamless, you have to get organized. By establishing a plan and putting it into place, you can make your apartment move a little less of a headache. With that in mind, here is how to get ready for an upcoming transition:
1. Make a master plan
Start by creating a master moving plan. In it, include a schedule: When will you pack? When's moving day? Likewise, write a thorough to-do list: find packing supplies, transfer utilities, schedule movers.
2. Use the right moving supplies
Gather all the supplies you will need before packing. This includes packing tape on a quality dispenser, packing paper or newspapers, bubble wrap for fragile goods, boxes of various sizes to accommodate your belongings, and markers to write on those boxes and identify what you're transporting.
3. Label all your boxes carefully
Every time you pack a box, take the time to write everything that's inside it on the outside. This way, when you arrive in your new apartment, you'll be able to identify which boxes go in which rooms, how to find specific items when you need them, etc.
4. Get help
Whether you enlist the help of friends or hire professional movers is up to you. Whatever you do, though, ask for help. If there's one surefire way to make a move difficult, it's by trying to do everything yourself. Let someone help you so that you take some of the pressure off your shoulders.
5. Research various moving providers
Hiring professional movers is a great way to take some of the stress out of moving day. As experts in the field, professional movers know how to quickly and effectively transport goods from one place to another. To find the right moving company for your relocation, be sure to compare reviews, rates and services. That way, you can feel confident you're choosing movers you can trust.
There's a lot you can do to make a move better, and it all starts with proper planning. Use the five steps above to gear up for your next apartment move, and make relocation a little easier on everyone!