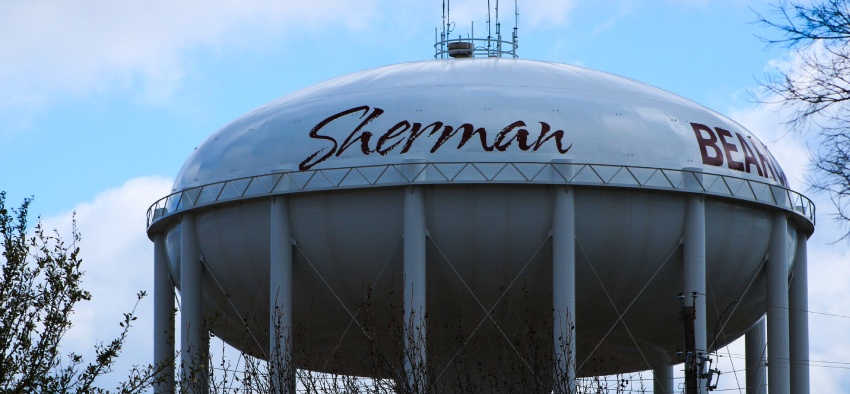 Formed shortly after Texas was annexed into the United States and named after one of the heroes of the Texas Revolution, Sherman, Texas, has deep historical roots that give this Northern Texas city strength, pride, and an irresistible appeal for more than 44,000 residents. If you are considering a move to this distinctive Texan city, prepare for a location defined by a warm and welcoming environment, fascinating history, and a deep respect for the Texas outdoors.
Sherman is ideally located
In 1848, Sherman relocated 4 miles east of its original location in order to take advantage of natural resources that could support its growth. Over the past 150+ years, this location has proven itself to be a wise choice, not just because of available natural resources but because of the access it provides to important urban centers in Texas and beyond.
Sherman sits about 2 hours from the border of Oklahoma and only about an hour from Dallas, so close that it is likely to benefit from the Dallas-Fort Worth area's continued expansion. It is also part of the Texoma region of North Texas and southern Oklahoma, benefiting from the presence of the manmade Lake Texoma. This great location makes it simple for residents to explore the big-city attractions and outdoor areas that make life in this region exciting and rewarding.
Sherman is defined by its strong industrial backbone
As Sherman grew throughout the 1800s and early 1900s, the city became defined by two things: Education and industry. By the 1960s, Sherman housed industrial giants such as IBM, Johnson & Johnson, and Texas Instruments.
Today, that industrial backbone is stronger than ever before. In part because of these thriving businesses, the city boasts an unemployment rate that is lower than the national average. Plentiful jobs and a hardworking ethos make Sherman a place where residents can thrive.
Sherman enjoys a small-town environment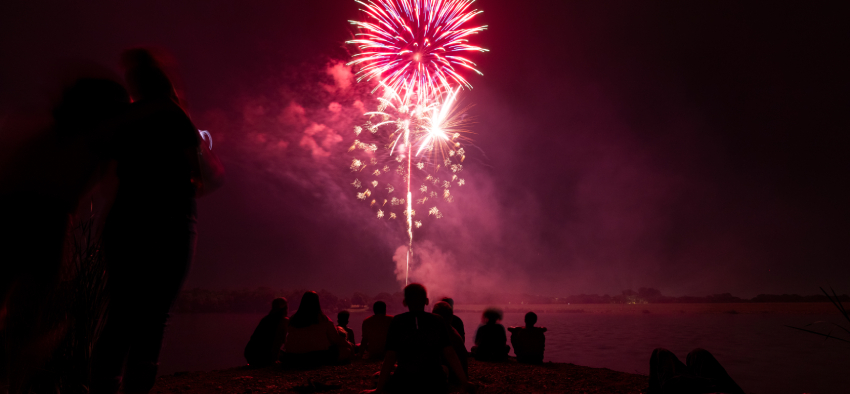 Sherman may lay close to the Dallas urban area, but it embraces a small-town feel that makes it a family-friendly and relaxing place to live. When first founded, Sherman town life took place around the giant pecan tree that stood at the town center, whereSherman's residents formed the culture of community and togetherness that still define this city.
Today, Sherman is still a warm and welcoming place to live. The town center is larger, but there are still open spaces where you can gather, family activities where you can bond with your family, and more. Parks, a splash pad, athletics leagues, and senior centers provide places for gathering and community for residents of all ages. That makes Sherman life relaxing, wholesome, and connected.
Sherman loves wildlife
What is it like to live in Sherman, Texas? Expect to find a connection to wildlife that is unique to Texas cities. The city boasts Hagerman National Wildlife Refuge, which houses more than 300 species of birds and dozens of species of animals and fish. Visitors have the opportunity to pursue many outdoor recreational activities, such as hiking, fishing, photography, and hunting.
The city also houses the Harber Wildlife Museum, where visitors can view examples of numerous animals and receive incredible educational information on the wildlife represented in the museum.
If you choose to move to Sherman, Texas, you can enjoy a family-oriented, hardworking, and outdoor-focused city. If you choose to relocate to Sherman, consider the professional-strength movers with years of experience at Ward North American. We know what's at stake, and we provide premier and comprehensive moving services to support your successful move.