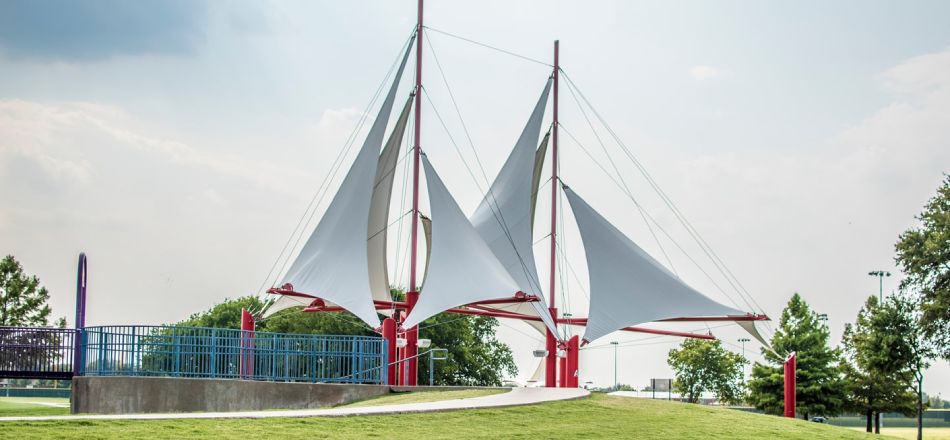 Located less than 20 miles from downtown Dallas, booming Plano, Texas, offers all the amenities of big city life without the constant hustle and bustle. Named one of the top three places in America to live in 2016, Plano has more job openings every year, some of the lowest taxes in the area and the lowest crime rate of any city in the state. If you're thinking of moving to the Lone Star State, Plano should be on your radar.
Is Plano a nice place to live? The simple answer is "yes." However, diving deeper into what makes this Texas city such a desirable place to live, and why so many people are moving to Plano, TX, can help potential newcomers decide for themselves.
What Is It Like to Live in Plano, Texas?
Living in Plano, Texas, feels like living in the best of both urban worlds. Residents have easy access to the trendy entertainment scene, shopping, professional sports and award-winning restaurants of Dallas. They also enjoy the safety, community and tranquility of living in a smaller city. Even more, residents are just a short distance from DFW International Airport, which offers access to more than 244 destinations worldwide. Safety, quality education and plentiful job opportunities can be enjoyed just 19 miles from the endless opportunities for entertainment and excitement in a major cultural hub.
Things to Do in Plano
People aren't just moving to Plano for its easy access to Dallas, because the city provides its own sites, eateries and activities to explore. Plano offers a historic downtown area with world-class restaurants and unique shops offering handmade goods, antiques and clothing. Historic homes, museums and more than 70 parks for hiking, biking and swimming are just part of what makes this city so special for residents and visitors alike.
The Weather in Plano
Plano's climate is more desirable than many parts of the United States. The winters are mild and spring and fall are remarkably comfortable, although the summer days can be hot and muggy. Like the rest of Texas, Plano residents enjoy abundant sunshine throughout the year.
A Booming Economy
Why are people moving to Plano, Texas? Because the quality of life is excellent. When compared to other U.S. metropolitan areas, living in Plano offers higher median incomes, more affordable housing and a relatively low cost of living. That means residents have more to spend on the activities they enjoy, whether that's eating out in Plano, venturing into Dallas or embarking on the vacation of a lifetime from DFW.
Moving to Plano, TX
Making the decision to move is a major one, but the process of moving doesn't need to be stressful. The experts at Ward North American have decades of experience in residential and business moves throughout Texas. Ward North American offers unbeatable customer service and a wide range of relocation services to take the stress and worry out of the moving process. Call Ward North American today to make your move to Plano, Texas, your easiest, most satisfying move yet.