Ward North American is a proud U.S. Government approved service provider.
Our many years of experience in providing services for all bureaus and branches of the government has earned us military personnel and their families trust. We offer cost-effective, full-service streamlined relocation programs and single-source management capabilities to ensure our heroes receive professional service tailored to the scope of their needs.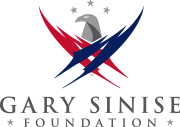 As the official moving partner for the Gary Sinise Foundation, Ward North American supports and honors our wounded combat veterans by transporting furniture and appliances to Smart Home recipients at no cost.
North American Van Lines has always been a strong supporter of our military community. Continuing in our commitment, we've partnered with Designing Spaces of Hope™: Military Makeover, a Lifetime Network series that renovates our service men's and women's houses and transforms them into homes.