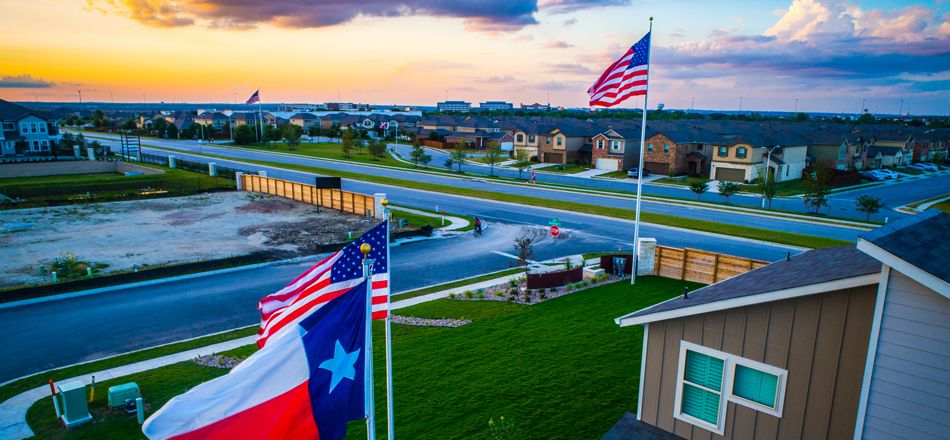 Thanks in part to New Mexico's position on the northern border of Texas, the state's residents often choose Texas as their new destination when it comes to moving. The choice can be a rewarding one: A strong job market, bustling cities, and a vibrant culture make Texas an appealing place to live.
Despite their proximity, however, New Mexico and Texas are very different. Before you commit to an interstate move, you will want to familiarize yourself with what to expect. Here is a look at 10 of the most important things to consider when moving from New Mexico to Texas.
Cost of Living
New Mexico and Texas are both affordable places to live compared to the national average. However, cost of living is 5% higher in Texas, where larger cities and more expensive houses contribute to higher prices in almost every category.
If you plan to make an Albuquerque-Santa Fe move, the difference is even more striking: Santa Fe is 11.5% more expensive than is Alburquerque. A higher cost of living does not mean you should avoid moving to Texas, but it does mean you will need to make sure that your new salary matches your expected increase in expenses.
Job Opportunities
Fortunately, you are likely to find a job that pays well, thanks to the state's numerous job opportunities. In comparison to New Mexico, the job market is more promising, and employment easier to find. With many jobs available in healthcare, oil, banking, and more, the state that is home to 50 Fortune 500 companies is a source of numerous high-paying jobs.
Population
One of the reasons many people love New Mexico is the quieter life and small cities. For example, Amarillo, TX, the 14th-largest city in Texas, has more residents than any New Mexico city except for Albuquerque. As a result, when moving from New Mexico to Texas, plan to encounter more people.
Diversity
Thanks in large part to its larger population, Texas is more diverse than New Mexico. The state, and Dallas in particular, is home to a large percentage of Hispanic, African-Americans, and other ethnicities. This diversity can sometimes make Texas a more welcoming place for minorities and is one of the reasons some people choose to relocate there.
Traffic
Larger populations concentrated in larger cities has another, less enjoyable, effect on Texas culture: Traffic. In many of the larger cities, you will encounter rush hour traffic that can slow down your commute.
For example, the average commute time for Las Cruces, NM, is 5 minutes shorter than the average commute time between in El Paso, TX. Don't be afraid of longer commute times: Just make sure you understand and can handle the traffic in the area of Texas to which you are moving.
Weather
Texas' position to the south of New Mexico gives it a slightly warmer climate. However, before you exchange your jackets for t-shirts and your shoes for flip flops, remember that the difference in weather will depend upon where you are moving between NM and TX.
For example, Santa Fe is cooler than Albuquerque, and the climate in El Paso, TX, is closer in temperature to Albuquerque than is the climate in Dallas, TX. Before you move to Texas, make sure your new location has the climate you desire.
Sports
If you love sports, then you can look forward to moving between New Mexico and Texas. New Mexico is home to several minor league baseball teams but no professional sports teams. Texas, on the other hand, claims a number of professional, and highly successful sports teams, including the Houston Astros and the Dallas Cowboys.
Friendliness
You want, and deserve, to feel welcome in your new neighborhood and state. Fortunately, you won't have to give up a friendly atmosphere when you move to Texas. The laidback and cheerful culture of New Mexico exists in Texas, too. Expect greetings as you pass others on the street, chats with cashiers, and a willingness to help whenever you need it.
Housing
The higher cost of living in Texas doesn't just apply to food and clothes. Housing is significantly more expensive there than in New Mexico. The median cost of a home in New Mexico is less than $200,000, while the median cost of a home in Texas is about $223,000.
Crime
It might seem logical that the larger population of Texas translates into higher crime. However, the reality is that Texas is a very safe place to live. As in New Mexico, safety depends upon where in the state you live. If you take the time to research your city before you move, you should easily find safe, affordable, and conveniently-located places to live.
Texas is a big state. The exact experience you have will depend upon where you choose to settle. However, make sure you are prepared for the major differences between New Mexico and Texas so you can enjoy a stress free move. And don't forget: Hire movers like those at Ward North American who can make every detail of your move easy.